Tower customers can expect premium changes, as the insurer uses more detailed modelling to price flood risk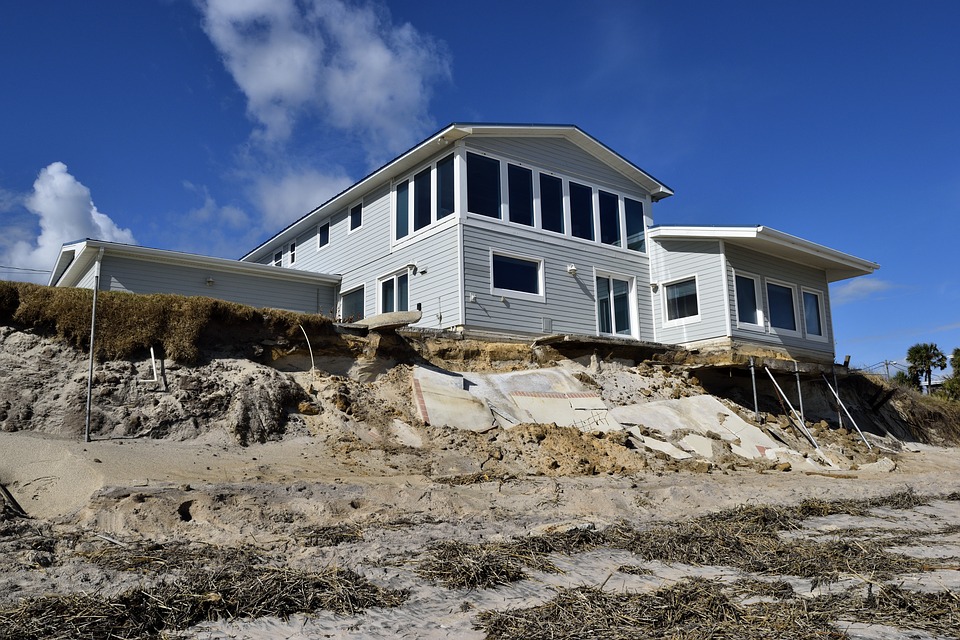 Tower Insurance premiums are set to change, as the insurer uses more detailed modelling to price flood risk.
Nearly 90% of Tower customers can expect the flood risk portion of their annual premiums to fall by an average of $25 when their policies next come up for renewal.
The remaining 10% can expect increases; the majority of these hikes being worth less than $50 a year.
However, around 250 Tower customer will see increases in the flood risk portion of their annual premiums worth hundreds of dollars.
Tower chief executive Blair Turnbull told interest.co.nz the insurer will contact these customers to see if they can make savings by watering down their cover, by committing to paying a larger excess for example.
Turnbull said Tower would also consider spreading the premium rise across a few years, to prevent customers having to absorb the hike in one go.
He assured, Tower isn't pulling cover from flood-prone areas, saying it isn't "embargoing any regions or areas".
However, Turnbull suggested the insurer wouldn't regret it if the price hike prompted high-risk customers to drop off its book.
"There might be some specialist providers out there that provide you with better cover," he said.
Note, the change relates to the flood risk portion of premiums, not home insurance premiums in their entirety. So, while a Tower customer might pay less for flood risk, their premium might still rise overall.
Change signalled
As technology improves and the cost of natural disasters increases, New Zealand's major general insurers have been using more granular modelling to price risk.
They made headlines in 2018 when some customers saw their premiums jump as risk-based pricing was applied to the earthquake risk portion of premiums.
The change was such that it prompted some Wellington apartment owners to ditch their earthquake cover altogether. Others are paying astronomic body corporate fees to account for the rise in insurance premiums.
Tower's move in a similar direction, when it comes to flood risk, has been signalled for years.
In 2018, interest.co.nz spoke to the chief risk officer of Risk Management Solutions (RMS) - a risk modelling giant that works with insurers around the world. Robert Muir-Wood said RMS had provided New Zealand's major insurers with quake risk modelling and was doing more in the flood risk space.
That work is now being used by Tower. Turnbull said the RMS model is built using data obtained from the likes of the National Institute of Water and Atmospheric Research, Land Information New Zealand, local and regional councils and the Insurance Council of New Zealand.
"The benefit of using the RMS model is that it is so detailed that neighbouring properties can have very different ratings, depending on the camber of their land, whether they have a flood wall, and other factors," Turnbull said.
"It means we can predict the impact on the individual property based on how it is constructed, height, number of floors, materials, and flow of the water."
Vero already using risk-based pricing for flood risk
Asked by interest.co.nz whether someone who struggles to get affordable cover with Tower will likely struggle to get cover from one of the few other general insurers in New Zealand, which are likely using the same modelling, Tower's chief underwriting officer Ron Mudaliar said different insurers have different risk appetites, so will use the data in different ways.
Interest.co.nz asked the country's two largest general insurers to explain the extent to which they're using risk-based pricing when it comes to flood risk. 
Vero's consumer insurance executive manager Sacha Cowlrick said the insurer has been using a risk-based approach for some time, but it is only one factor that influences premiums. 
"Models are also only part of the equation, as flood risk can depend on a number of things including the style of a home, the location, claims history and surrounding environment," she said.
"Our understanding of flood risk is always evolving and we continually review our approach..."
IAG's chief financial officer Alistair Smith said, "We regularly review our pricing to ensure our customers are paying a fair and appropriate amount for their insurance...
"We are closely monitoring the evolution of the external environment. Our priority is to continue to be there for our customers when misfortune strikes."
Risk shifted to taxpayers
The Reserve Bank is mindful that changes in insurers' risk appetites could expose parts of the housing market and thus the banking sector. This is partly why it's focussing more on risks related to climate change.
The situation also poses a problem for the Government, which might ultimately have to step to support households or institutions in the event of a disaster.
Accordingly, last month it announced it's taking on a whole lot of risk from the private insurance industry.
From next year, the Earthquake Commission (EQC) will cover the first $300,000 of damage to a residential building in the event of natural disaster, leaving a homeowner's insurer to cover anything above this level. Currently, this cap sits at $150,000.
From October 1, 2022, EQC levies will accordingly rise from a maximum of $345 to $552 per dwelling per year. Private insurers collect these levies on behalf of EQC by tacking them onto the premiums they charge for fire cover.
Hikes in EQC levies should technically be accompanied by cuts in premiums charged by private insurers.
Transparency key
Put to Turnbull that all the moving parts in the insurance pricing space could see unreasonable price hikes get lost in the wash, he said Tower was committed to being transparent and clearly communicating the composition of premiums with its customers.
Tower customers that log into their 'My Tower' online portal, as well as prospective customers who request a quote, will be told in plain English what their flood and earthquake risks are, and how their premiums are composed.
Here's an example of what they'll see: