Emissions Trading Scheme or Carbon Tax? The Australian experience and the lessons for New Zealand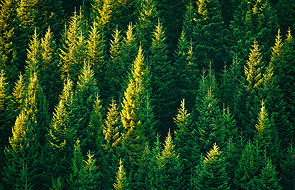 By Suzi Kerr, and Frank Jotzo*


Australia had an emissions trading scheme with a fixed price.
It was one good way to encourage carbon cuts throughout the economy.
But the opponents called it a carbon tax and won the political debate.
The scheme has now been abolished, and an economically and environmentally inferior subsidy scheme has taken its place.
There is a cautionary tale in this for New Zealand.
The country needs to make some big decisions about climate change policy. The emissions trading scheme looked mortally wounded and now is limping along again.
But policy settings for the future are still unclear.
Investors, including foresters, do not know what emissions price they should factor into their decisions. 
Is it worth planting a forest for carbon now? We cannot tell you, because it depends on New Zealand's future carbon price, which could be tiny or quite high depending on the decisions governments will make about the settings of the scheme over the next decade and beyond.
The New Zealand Green Party has called for government to fix the price in the emissions trading scheme, to end the uncertainty. A fixed price works like a carbon tax, but also allows carbon farmers to sell their carbon credits at that price.
Theoretically, going the tax route takes the investment uncertainty out of the picture. And so we should see low-cost emissions savings options in industry go ahead, and low-cost carbon plantings going in, and both should make a profit down the track.
But as the Australian experience shows, there can be a more fundamental uncertainty that comes from politics.
Choosing a policy instrument that fixes the carbon price does not mean businesses know what the carbon price will in fact be five or ten years from now – or indeed whether there will be a carbon price at all.
That's because a future government could "axe the tax", as one of Australian Prime Minister Abbott's more memorable three-words slogans went.
The previous Australian government under Julia Gillard had counted on cleverly designed redistribution under the carbon pricing scheme to make it politically bombproof. Over half of the permits were sold to emitters. The revenue was used to cut income taxes to lower- to middle-income households, and to raise family and welfare payments. A large majority of households was better off as a result than without the carbon price.
But the relentless rhetoric against the "carbon tax" was stronger than the facts. Opinion polls showed that a majority of people thought that they were worse off, and public support for putting a price on carbon is low now.
Who is to say that this could not happen in New Zealand?
We will get predictable climate policy that has strong effects over the long term only if there is a broad-based political consensus about it. It is like with free trade: only once both major parties were on board with moving towards an open trading regime could lasting reform take place – both in New Zealand and Australia.
As long as the issue is a political football for the major parties, it will be a rollercoaster ride. And every time the ride goes downhill, investors lose confidence.
Thankfully there is every reason for those with all flavours of politics to be in favour of sensible climate policy. The threat from climate change in our region is huge. All developed countries no matter their size need to show that they are doing their bit to support global cooperation. And importantly for governments with a shorter-term focus, getting away from fossil fuels has strong benefits, from health to energy security; and planting trees on marginal grazing land can help stop land degradation and improve water quality.
And so the broader conversation that we need to have in our societies is not about the details of the policy settings, but about what we can do to cut emissions, and what we want to achieve by doing it.
-------------------------------
By Suzi Kerr, Senior Fellow, Motu Economic and Public Policy Research, and Frank Jotzo, Director of the Centre for Climate Economics and Policy at the Australian National University.

This piece follows from a discussion on this topic by Kerr and Jotzo at the annual conference of the Australian Agricultural and Resource Economics Society in Rotorua in mid-February 2015. It was first published on a MOTU/NZCCRI blog and is here with permission.