Panel of 5 insurance brokers named to help govt agencies consolidate their insurance contracts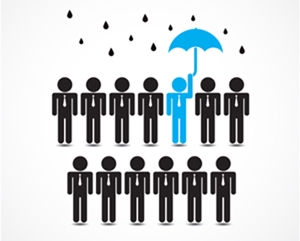 The Government's making headway consolidating insurance contracts across its different agencies, in a bid to save money and make it more resilient to unexpected events like the Canterbury earthquakes. 
It has selected a panel of insurance brokers to help implement and manage its new scheme, which will essentially see different agencies adopt a Government-wide insurance and risk financing strategy, rather than do their own thing.
Aon New Zealand Ltd, Crombie Lockwood (NZ) Limited, Jardine Lloyd Thompson Ltd, Marsh Limited and Willis New Zealand Ltd have been chosen following a tender late last year.
Government agencies currently pay around $180 million for insurance premiums each year. They procure their insurance arrangements independently, and only collaborate in some areas.
Economic Development Minister, Steven Joyce, has announced the five providers appointed to a new All-of-Government (AoG) panel for risk financing and insurance intermediary services.
Joyce says, "These providers have demonstrated the necessary capacity, capability and expertise to deliver world-class brokerage and insurance intermediary services and solutions to government agencies."
The Ministry of Business, Innovation & Employment (MBIE) decided to develop an AoG solution for insurance and risk financing following the Canterbury earthquakes in 2010 and 2011.
While government agencies have used insurance as the primary risk-financing technique for the last 25 years, MBIE says the quakes have been a game-changer.
"We are now seeing volatile swings in premiums, excesses, and policy terms and conditions. These changes mean government agencies are facing uncertainties with regards to their future needs in relation to financing the risk", it says.
In fact, it estimates the public sector spent $280 million on insurance premiums in 2011.
Joyce says, "In the event of a natural disaster like an earthquake, for example, the new solutions delivered by these providers will enable government agencies to respond and recover more quickly, because agencies will be better prepared and co-ordinated in terms of the funding mechanisms that will apply.
"The panel will bring better oversight of risk, risk management and risk financing, and create consistent best-practice approach."
In a presentation MBIE made in January, it explained the AoG arrangement would enhance the Government's purchasing power to achieve the most competitive pricing.
It would be able to foster strategic relationships with insurers. The AoG would also reduce cost volatility across government and increase the sustainability of the solution over the long term.
Joyce says contracts under the AoG strategy will commence this year.
He says AoG contracts have achieved significant benefits since their establishment, and participation by government agencies continues to grow with more than 750 agencies participating in at least one contract. 
By the end of 2014, $196 million of savings had been achieved.  Total forecast savings over the life of all AoG contracts is currently $415.1 million. 
Banking services, building materials and consultancy services AoGs are currently being developed.