Mortgage broker Squirrel offering CBL guaranteed deposit bonds to property buyers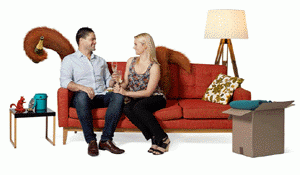 Mortgage broker Squirrel is offering deposit bonds in partnership with CBL Insurance to be used by property buyers in place of a cash deposit.
Squirrel's managing director John Bolton says the company is working with the Auckland-based CBL's Australian subsidiary Deposit Power. CBL bought Deposit Power in 2012 and, at the time, suggested the local subsidiaries of the big Australian banks may look to bring deposit bonds to New Zealand.
As of this month Squirrel's offering deposit bonds to first home buyers, residential home buyers and buyers with longer settlement dates, such as those buying off-plan, Bolton says.
Deposit bonds act as a substitute for a cash deposit between signing a contract and settlement of a property deal. At settlement the purchaser is required to pay the full purchase price including the deposit. Thus it's an option that may buy time for borrowers looking to raise a big enough deposit in the days of the Reserve Bank's high loan-to-value (LVR) restrictions.
Bolton says the deposit bonds offered by Squirrel are issued by Deposit Power and guaranteed by CBL.
Squirrel's deposit bond advice sheet gives an example of a four month deposit bond guarantee term with $60,000 guaranteed on a $600,000 property purchase. It says the total fee collected would be $1,500 at 2.5% of $60,000.
"If you don't have cash readily available, a deposit guarantee bond may be cheaper than borrowing short term to cover the deposit. Many banks will charge an overdraft rate of interest, up to 15%, or at the very best a floating mortgage rate, up to 6.75%. The cost of a deposit bond is a one-off upfront fee," says Bolton.
"Where deposit bonds really come into play is when you're buying off plan, meaning it's unlikely that you'll settle for a year or more."
"We've added up the numbers and you could save thousands by utilising a Deposit Power deposit guarantee bond, which is why we decided to offer these as part of our service. To get a deposit bond, you need to be approved for finance, be a NZ resident and be purchasing the property to live in yourself," adds Bolton.
He says Squirrel can issue deposit bonds for up to two years in some circumstances, but if it's for more than a year, the borrower's mortgage will need to be approved through Squirrel.
Given deposit bonds aren't well known in the New Zealand market, Bolton acknowledges there'll be a low level of industry awareness. Thus Squirrel will "make sure" the real estate agent understands the deposit guarantee bond.
Bolton's also applying to the Financial Markets Authority for a peer-to-peer lending licence and considering listing Squirrel on the sharemarket.
This article was first published in our email for paying subscribers early on Monday morning. See here for more details and how to subscribe.