Andrew Hooker accuses EQC of being either incompetant or conniving, in giving Canterbury quake claimants under-valued repair estimates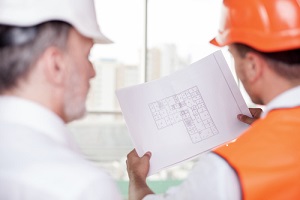 There is a well-known book by American law professor Jay Feinman that sets out a theory on how insurance companies, in the United States at least, operate to reduce their claims exposure.
The book is called 'Deny, Delay, Defend'. The author explains a strategy that he believes exists in which insurance companies essentially wear people down by delaying their claim, then denying the claim and then defending any proceedings so that the few that are left standing represent a minuscule proportion of those who were originally entitled to claim.
Anyone who has been involved in litigation against EQC and insurance companies out of the Christchurch earthquake may somewhat cynically see some parallels.
Nearly five years after the first major earthquake, only the brave (or stubborn) are left standing. However, from a specialist insurance lawyer's perspective, there seems to be a constant stream of people who are still having to fight with EQC. It seems amazing that so long after the earthquakes, EQC is still being held to task for what appears to be unrealistic, and in some ways absurd, repair proposals. 
In a number of actual cases, EQC has steadfastly maintained that a house could be repaired for $30,000 or $40,000 (thereby making it under the EQC cap of $115,000 GST inclusive). But when proceedings are served, EQC decides to appoint a suitable expert (without explaining why this hasn't happened for the past nearly five years) and miraculously increases its assessment to being well over the cap for one if not more of the events.
These are real cases, involving real people who have had to live and battle with EQC over the last nearly five years. Most of New Zealand has relegated the Christchurch earthquake to a memory of a sad and tragic event. But anyone on the ground in Christchurch knows that a significant number of people are still battling to force EQC to honour its statutory obligations.
The Court of Appeal recently ruled that where a house owner is forced to take EQC to court to force it to pay the full amount, rather than relying on absurdly small assessments, EQC is obliged to pay costs when it finally accepts its proper responsibility. That is only fair of course.
But the important question is – when EQC originally assessed repairs at $30,000 or $40,000, did it genuinely believe that such represented its statutory obligation? If so, how could it have mistakenly assessed the house repairs at such an absurd figure? It would be a different matter if the dispute was over 10% or even 20% differences in value. But there are a number of cases where a repair estimate of $30,000 or $40,000 has, after proceedings have been filed, increased to over $200,000. There can only surely be two possible explanations for such wild differences – utter incompetence (how else can you assess a claim at $40,000 and then later admit it is $150,000 or $200,000); or a deliberate strategy of the sort explained by the American law professor.
The next question, of course, is how many people have accepted these low-ball "repair estimates" from EQC assuming that EQC knew what it was doing. There must be many people in that category, and EQC will know who they are. 
Gerry Brownlee is talking about reviewing work carried out by EQC's repairers, and somewhat cynically blaming the builders for defective work. In view of the numbers set out above, it seems that EQC's customers may have got what EQC paid for. In one such actual case, before the home owner could stop them, EQC sent some of its "cowboy builders" around, they jacked the building up, only to make it worse and then left announcing that the house had been repaired.
When proceedings were first issued, EQC steadfastly maintained its position until subsequently backing down and acknowledging that the repairs were well over cap. Is this the fault of the repairer? The answer must be "no". A tradesperson can only work to the scope that is provided to him or her. If EQC tells the repairer to do such a patch up, and provides a budget of a few thousand to do it (when the true repair cost is closer to $200,000), how can EQC or Gerry Brownlee blame the builder?
Insurers seem happy to sit back and allow EQC to assess and in some cases settle these claims for under cap. Of course they would, it gets them off the hook. But once EQC is held to account, the insurer will be required to step up and meet its share above the $115,000 cap. Current evidence suggests that there will be many people whose houses EQC claims to have repaired, or whose claims EQC has cash settled. It will need to revisit those repairs or settlements so that EQC can meet its statutory obligations.
And before all the naysayers scream "ambulance chasing lawyers", people need to remember that if it was not for the few courageous people and their lawyers who challenged these repairs, it seems unlikely that EQC would have ever budged. This lawyer in particular has never seen one case where EQC has materially changed its position without litigation. 
After nearly five years, it is clear that the "delay" stage has been completed. How much longer will the "deny" and "defend" continue until some common sense prevails and EQC honours its statutory obligations without the need for litigation?
---------------------------------------------------------------------------------------------------------------------------------
*Andrew Hooker is the Managing Director of Shine Lawyers NZ Limited practices as a specialist insurance lawyer in Albany on Auckland's North Shore. He also runs an insurance information website - www.claimshelp.co.nz