Nib lifts competition for Southern Cross Health Society, buying OnePath Life's health insurance book and arranging to distribute its products through ANZ's wealth specialists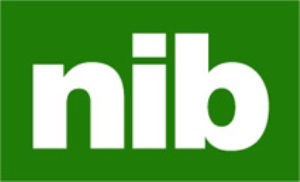 New Zealand's second largest health insurer is bulking up, buying the medical insurance book of ANZ's OnePath Life for NZ$24.7 million.
Nib NZ will take over OnePath Life NZ's 20,000 medical insurance policies, covering 44,000 people, subject to the deal being approved by the Reserve Bank.
This will see nib provide health insurance to 200,000 New Zealanders – 15% of the insured population. Southern Cross Health Society covers 61% of those who have health insurance.
Nib's managing director Mark Fitzgibbon says the purchase is consistent with nib's strategy to increase its market share.
"Since acquiring Tower New Zealand's medical insurance business in November 2012, we have been investigating a number of growth opportunities in the New Zealand health insurance market," he says.
"The purchase of OnePath Life NZ's medical insurance business… provides us with additional scale and scope to grow…
"The purchase also reinforces our commitment to the adviser market, with the majority of the OnePath Life NZ's medical insurance products being distributed by financial advisers."
ANZ to leave health insurance to the specialists
ANZ Wealth New Zealand managing director John Body says health insurance is becoming an increasingly specialised business, and as medical costs increase, he maintains larger specialised health insurers are better placed to keep premium costs down for consumers.
"Medical insurance is a specialist business and this sale will enable us to focus on our core life insurance business with minimal impact on existing policy holders," he says.
"It's not a transaction that's really driven by the financial implications for ANZ. It's more driven by our desire to be a specialist and leader in life insurance… The actual scale of the transaction is not material to us."
OnePath Life is a fully owned subsidiary of ANZ Bank New Zealand and is currently the country's fifth largest health insurer. It generated gross written premiums of about NZ$27 million in the year to June 2015.
ANZ and nib assure OnePath Life customers' existing polices and terms will remain in place after the sale, which is expected to be completed in December.  
Fitzgibbon says, "The transition of medical policies is expected to take approximately six months, during which time OnePath Life NZ will continue to service their medical insurance policyholders as normal."
Body can't guarantee premium prices won't go up, but says "The change is not a trigger for a change in premiums."
Nib to distribute its products through ANZ's wealth specialists
Nib and ANZ have also established a distribution agreement, under which nib will distribute its health insurance products through ANZ's network of wealth specialists for five years.
Nib NZ's chief executive Rob Hennin says, "ANZ is one of New Zealand's most trusted and recognised brands. We are obviously excited about the opportunity to tap into their network of wealth specialists.
"With around 50% of all health insurance in New Zealand distributed by wealth and financial advisers, we expect this relationship to be very successful.
"After enduring a decade of policyholder decline, last financial year we achieved policyholder growth of almost 6%, which is reflective of the sound and justified investment we are making in growth.
"With approximately 70% of the New Zealand population without health or medical insurance, there is considerable latent demand to grow the market; making distribution relationships with organisations such as ANZ New Zealand very important in delivering our growth aspirations."