Insurer Youi cops $320,000 fine for widespread Fair Trading Act breaches; Side-steps fine of up to $9 million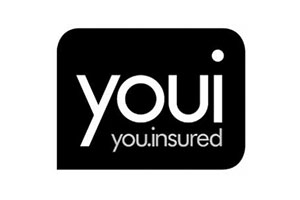 Youi has been fined a modest $320,000 for using misleading sales techniques when attempting to sell policies to people seeking quotes.
The South African insurer faced a potential fine of up to $9 million for 15 Fair Trading Act breaches, brought against it by the Commerce Commission.
At sentencing on Thursday, Judge Philip Recordon told the Auckland District Court the lawyers for the Commerce Commission and Youi had agreed $320,000 was an appropriate penalty.
He said he only received the case on Wednesday and the two parties had done most of the work in concluding what the size of the fine should be.
He acknowledged his job wasn't to simply "rubber stamp" their work, but said "it would be wrong for the court to even tinker with anything that had been agreed to".
Recordon accepted Youi's penalty was discounted as it pleaded guilty to the charges, had expressed remorse, and endeavoured to fix its problems.
However in awarding a discount, he also acknowledged Youi had already forked out to pay the Insurance Council of New Zealand a $100,000 fine for breaching its code of conduct. Furthermore he noted the effect bad publicity in the media, had had on the company.
The Commerce Commission's inquiry was sparked by an investigation freelance journalist, Diana Clement, undertook into Youi, which was published by interest.co.nz here and here.
Website created opportunity for hard sell phone calls
The charges Youi has been sentenced for relate to misrepresentations made between July 2014 and February 2016.
The Commerce Commission's counsel, Alysha McClintock, told the court Youi admitted its website gave people the impression they could get a quote online without speaking to a sales representative.
She said it's common for people to research things like insurance online, as they're often attracted to doing so without talking to a saleperson. 
Yet in 80% to 90% of cases, Youi's salespeople used the online queries to make unsolicited sales calls, which in some instances involved the use of unlawful techniques to get the sale across the line.
Youi acknowledged in the fine print of its website that it "might" or "may" call customers, yet McClintock said this disclosure wasn't clear enough.
Customers caught in a 'cycle of misrepresentation'   
Youi also admitted that some of its telephone salespeople told customers their bank or credit card details were required to generate a quote, even though this wasn't the case.
Having reviewed 66 sales calls where complainants alleged they had been misled, McClintock told the court even people reluctant to hand over their bank details were talked into it.
"For some customers, when they were preparing the quote, they were in fact setting up an active policy," she said.
Youi admitted that in the worst cases, it debited consumers' bank or credit card accounts without their permission or knowledge.
Some customers also received invoices for unsolicited insurance policies that didn't specify they were under no obligation to pay for the policies because they had been unsolicited.
The Commerce Commission said Youi's offending confused customers.
Furthermore, Youi made it difficult for customers to cancel their policies and get refunded.
McClintock said in some instances it became difficult for customers to get out of Youi's "cycle of misrepresentation".
Clement 'ambushed'
Wearing her hat as a victim rather than a journalist, Diana Clement told the court about how she felt "ambushed" by Youi, after she was charged $592 for a policy, when she thought she was getting a quote.
"I felt I had been lied to," she said, as Youi's CEO, Danie Matthee, rang her after she published a story on her experience to say it was a one-off incident by a rogue employee.
Meech, who was opposed to Clement speaking in court without it being planned, said Matthee made that comment with the knowledge he had at that point in time.
Debate over whether problems were 'systemic'
McClintock excused Youi of deliberately engineering its business in such a way that staff would make false representations. Rather, she said Youi had accepted its performance-based approached incentivised staff to misbehave.
There was an environment, affecting Youi's 600 sales staff in New Zealand, Australia and South Africa, where sales were prioritised over customers.
She said it was a "systemic rather than a systematic" problem, in that some salespeople acted "deliberately or recklessly".
Youi's lawyer, Oliver Meech, rejected this assertion in court, saying the problem wasn't widespread or ingrained in the company's structure.
Youi has introduced new 'values based' staff training  
Meech said Youi had fully refunded customers who had been wrongfully charged; the company's CEO personally saying sorry to many of them.
It had changed the wording on its website to say phone calls would be made to those requesting quotes online.   
While in the past Youi's managers checked one of every salesperson's calls per month, they were now checking two.
The insurer had also introduced a new "values based" sales training system and changed the way it remunerated staff.
Meech said Youi assured there hadn't been any instances where it charged people for policies they thought they were getting quotes for, since April.
Judge Recordon praised Youi for making these changes and accepted its misconduct wasn't "deliberate or intentional".
He also acknowledged Meech's view that it had its "fair share of adverse publicity".
'Our focus now is to continue to grow our New Zealand business'
The Commerce Commission has released a statement saying: "The penalty handed down to Youi in court today serves as a strong reminder to businesses to ensure that customers clearly understand each step of the quotation and sales process and when, and how, they are committed to any purchase.
"Businesses should also make sure that they have robust compliance programmes to assist their staff to understand their obligations to consumers."
Youi has declined interest.co.nz's request for an interview, but Matthee has said in a statement less than 0.2% of the policies issued during the time of the investigation were done without consent. 
McClintock however told the court it was impossible to know how many people were affected by Youi's misconduct. 
Matthee said: "While this behaviour was never condoned by the company, we have acknowledged that errors were made and that even one error of this nature was too many.
"Our focus now is to continue to grow our New Zealand business and provide awesome service to our 50,000 plus customers, thousands of whom have had their say and posted feedback on the Youi Wall which reflects an overall customer satisfaction rating of 91%.
"We are also committed to the almost 400 Kiwis we employ locally, and the broader insurance market where Youi provides much needed product differentiation and price competition."
The Australian Securities and Investments Commission is now investigating allegations of similar misconduct in Australia.