The Commerce Commission said yes to IAG, but no to Vero - Jenée Tibshraney asks its chairman why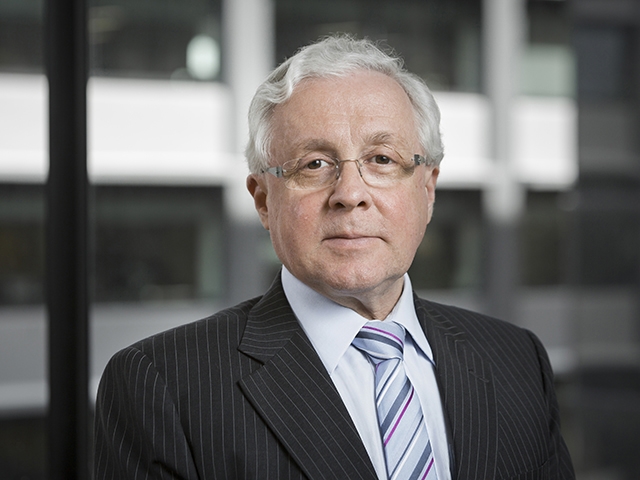 2014: New Zealand's largest general insurer, IAG, seeks clearance from the Commerce Commission to buy Lumley and increase its share of the general insurance market by around 9%; no dramas.
2017: New Zealand's second largest general insurer, Vero, seeks clearance to buy Tower, and increase its share of the general insurance market by around 5%; the competition watchdog isn't happy.
Why?
Interest.co.nz's Jen​ée Tibshraeny asks Commerce Commission Chairman Mark Berry to explain his decision.
How was the Commerce Commission's thinking around Vero's application different to its thinking around IAG's?
Berry: "Our analytical framework is the same. It's just we're looking at a different factual matrix here…
"At the time we looked at the Lumley acquisition that was essentially a 'four to three' in the market. There were four significant players if you were to count Lumley. And so when we gave approval to that, we were satisfied that with the remaining three (IAG, Vero and Tower) left in the market, the state of competition wouldn't be materially affected…
"This case is one where we are essentially looking at three significant players reducing to two… and that's getting to a level of concentration that was particularly of concern to us…
"Look what happened to mobile phone rates when 2degrees entered the market… I know it's a completely different market, but there's a lot to be said about concerns when you reach that point on concentration from three to two."
"Bear in mind also that Lumley was quite a small player in the personal insurance lines… The Lumley case had a much wider range - particularly into commercial markets - for insurance."
Can you provide specifics around what portion of the personal home, car and contents insurance market Vero has control over, and how this may have changed if it bought Tower?
Berry: "This is information which has had confidentiality attached to it, so that I can't reveal the numbers unfortunately.
"There are various numbers being used in the marketplace and some of those are understated…
"Tower has a significant presence in the personal space insurance market - enough for its departure from the competitive part of the market to be of concern to us."
Berry also points out that since the Lumley acquisition, South African insurer Youi has joined the market, and the Commission has collected more data on smaller insurers like FMG and MAS.
"What we have through this evidence is that it's a market where expansion is very difficult, so those small players are truly very small and don't appear to be having much of an impact."
How much of a bearing did the existence of another possible buyer have on the Commission's decision? (Canadian giant Fairfax Financial Holdings in February entered into a Scheme Implementation Agreement with Tower, whereby it planned to buy all of Tower's shares for $1.17 each. Yet this proposal was quashed after Vero put $1.40 per share on the table).
Berry: "It is one factor we look at in terms of trying to work out what would Tower look like without the merger.
"For us the critical thing was, we've done the analysis against a scenario where you're looking at Tower remaining independent. Tower's got its own plans to continue to be a competitor and to enhance that level of competition.
"And there's also noise around potential third party buyers."
Can you confirm whether there are others, in addition to Fairfax, interested in buying Tower?
Berry: "That's something that we just can't opine on by us having declined clearance today.
"Who knows who may come out of the woodwork in terms of expressing interest in buying Tower. That's something that will be revealed in the evidence going forward."
How convinced is the Commerce Commission that Tower will be able to remain competitive in the market if it is bought out? The insurer is still struggling in the wake of the 2010/11 Canterbury earthquakes.  
Berry: "We haven't had to opine on the viability of Tower. That wasn't something that was part of our mandate."
As the insurance industry's prudential supervisor, the Reserve Bank has oversight of Tower's solvency.
"We proceeded on the basis of the evidence we saw to assume that Tower would continue to compete in the market and we were satisfied that was likely."
The Commerce Commission, in the Letter of Issues it sent Vero to clarify parts of its application, said Tower could be "significantly more competitive" if it goes ahead with plans to ring-fence its problematic quake-related business, raise more capital and invest in new IT platforms. Why do you believe Tower would be "significantly" more competitive?
Berry: "The critical thing is to look at is our reasons [for making our decision], and unfortunately they're not available today. We're targeting to release them early next week…
"Tower has articulated new competitive goals for the future. We'd expect that they're going to focus seriously on following through on those."
If you look at this Vero/Tower decision, coupled with the Commission's decision to decline the Fairfax/NZME merger, it may appear you are taking a more heavy-handed approach towards regulating the market. Has the Commission had a change of heart?
Berry: "[We look at] each case on its own particular merits.
"We have a legal framework and there's nothing new in our analytical approach to mergers.
"It simply just happens that in the last year or so we've had a number of the most high profile and difficult mergers to consider. It's just the way the cases have come through the door that has ended up with this new pattern of some being declined."