Government to appoint an independent ministerial adviser to help EQC settle claims more quickly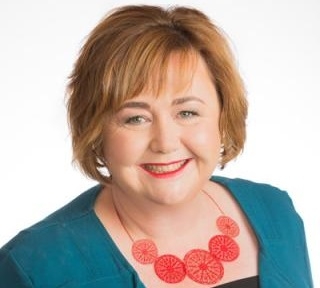 Private insurers are welcoming the Government's move to appoint an "independent ministerial adviser" to help the Earthquake Commission (EQC) settle its remaining Canterbury earthquake claims quickly.
The Minister Responsible for the EQC, Megan Woods, has announced the adviser will work with EQC's board and management on "a plan to further speed up the settling of claims".
Being a Crown entity, the EQC is currently monitored by Treasury. The appointment of a ministerial adviser will give Woods a more direct line of sight into the organisation.
Woods says she wants to receive advice on how the settlement of earthquake claims are progressing directly, "rather than through the mechanisms that you work through in terms of a Crown entity".
"I've made it clear I am not satisfied with where EQC is at in respect of the Canterbury Earthquake work seven years on from the February 22nd event," she says.
"For the around 2600 people with unresolved claims, being stuck in limbo is unacceptable."
Woods says the unresolved claims are re-repairs.
Chairman quits
Her announcement around appointing an adviser has prompted the chair of EQC's board, Maarten Wevers, to hand in his resignation.
"It is clear that the Minister has no confidence in the Board and staff of the Commission," Wevers says.
"As Chair, I take responsibility for that, and have stepped aside so that the Minister can appoint someone whom she assesses will be able to do a better job."
Wevers notes the 2600 outstanding claims on EQC's books make up less than 0.6% of the 470,000 Canterbury quake claims it received.
Insurers supportive
Insurance Council of New Zealand CEO, Tim Grafton, is "supportive of any measures the Government takes to expedite settlements out of Canterbury".
The same goes for Tower CEO, Richard Harding.
He says: "For a number of years now, Tower has said that the EQC model is fundamentally broken."
Tower's chairman, Michael Stiassny, a year ago came out swinging against EQC, as in the year to September 2016 Tower received 297 new claims worth $22 million from the agency.
In the year to September 2017, it received 73 new over-cap claims from EQC. 
Tower is also trying to recover $65.1 million from EQC for land damage and building costs related to the Canterbury earthquakes. 
The High Court is later this year expected to decide whether or not Tower will receive a bulk of this, as along with IAG, it has filed proceedings against EQC over the way it has calculated how to settle certain types of land damage.
If EQC loses the case, interest.co.nz believes it could be made to pay private insurers tens, and possibly hundreds of millions of dollars.
"For a country that faces a significant earthquake risk, an organisation like EQC can play an important part helping communities recover from disaster and it is imperative that they operate efficiently and in the best interests of New Zealand," Harding says.
 IAG New Zealand CEO, Craig Olsen, says: "Since the Government took office, they have shown a clear commitment to speeding up the settlement of outstanding claims from the Canterbury earthquakes.
"We also believe it is time for some bold decisions, and look forward to working with the Minister on solutions that help the people of Canterbury and those who may be affected by future disasters."
Suncorp New Zealand's executive general manager of claims, Jimmy Higgins, says: "We have been working proactively with customers who still have unresolved EQC claims and we welcome any opportunity to see these expedited and resolved quickly. 
"We look forward to working constructively with the independent Ministerial advisor once an appointment is made."
Claims for the Kaikoura earthquake have been settled more quickly than those for the Canterbury earthquakes, largely because a new system has been used whereby private insurers have received and settled claims on behalf of EQC.