Tower settles dispute with Peak Re; Agreement for it to receive half the reinsurance it was after will see its profit take a $15.2 million hit after tax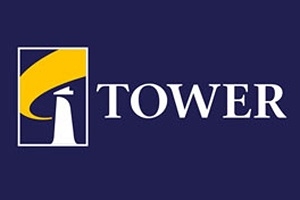 Tower will get half the money it was banking on receiving from one of its reinsurers further to the 2011 Canterbury earthquake.
It has reached an agreement with Peak Re that will see Tower receive $22 million of the $43.75 million of reinsurance, or Adverse Development Cover, it lay claim to in the dispute.
While details around the dispute have been kept confidential, a Forsyth Barr analyst in 2016 told interest.co.nz he believed it arose due to the speed at which the reinsurance, taken out in 2015, was called upon by Tower. He maintained this would've caught Peak Re off guard.  
Because Tower had recognised the full $43.75 million as a receivable in its financial statements, the outcome will see its profit reduce by $15.2 million after tax. In the year to September, it reported a loss of $8 million after tax.
Tower expects the settlement to see it reduce its solvency capital to $136 million, which is $28 million above the minimum required by the Reserve Bank of New Zealand.
The company says it also has $39 million of "corporate cash".
Tower Chairman, Michael Stiassny, says reaching an agreement with Peak Re enables Tower to fully focus on the future.
"During our recent capital raise, the Board indicated that real risk existed in both the process and the binary nature of the arbitration," he says.
"The Board determined that a commercial settlement satisfactorily dealt with this unpredictability for both parties, and created welcome certainty for our shareholders and our business.
"Tower committed to addressing the legacy risks arising from the Canterbury earthquakes and the signing of this agreement is a significant step forward in removing those risks."
One of the major risks Tower still faces is that around $65.1 million of recoveries from the Earthquake Commission (EQC) are in dispute.
It, along with IAG, has issued proceedings against the EQC seeking compensation for the money it spent remediating Canterbury quake claimants' land.
A court hearing is expected late this year.
Tower's Peak Re announcement hasn't had a major impact on its share price.