Churn concerns prompt FMA to consider regulatory action against three large financial institutions that sell life insurance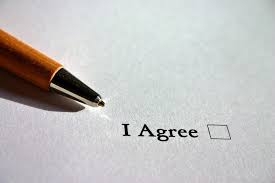 The Financial Markets Authority (FMA) is concerned three big financial institutions in New Zealand are potentially not meeting their legal obligations in the way they sell life insurance.
It is considering regulatory action against these qualifying financial entities (QFEs) following a review of insurance replacement business, or churn.
The FMA has for years been concerned that when people buy new life insurance policies, they don't always understand that they might not be covered for the same conditions (particularly the pre-existing ones) they were covered for under their old policies.
It fears that because the financial advisers who sell these products often receive large upfront commissions when they sign up new policyholders, they are incentivised to encourage their customers to chop and change policies.
With New Zealanders spending $2.2 billion on life insurance premiums in the year to September 2017, and a significant portion of policyholders changing providers, the stakes are high.
The FMA included 11 QFE firms in its study: AMP, ANZ, Asteron Life, BNZ, Cigna Life, Farmers' Mutual Group, Medical Assurance Society, Partners Life, Sovereign, The New Zealand Automobile Association and Westpac.
While three of these firms may not be meeting their legal obligations, the regulator found two entities' "internal polices and processes were high quality and appeared designed with better customer outcomes in mind".
Meanwhile six have "taken some steps to mitigate the risks associated with replacement business, but need to improve their practices for customers".
Overall, the FMA found:
- Most firms had processes in place to identify when a customer was being advised to replace life or health insurance, showing awareness of risk associated with these transactions. Generally, these processes seemed oriented towards reducing firms' legal risk, rather than to identifying and mitigating risks for customers.
- Fewer than half of firms reviewed advise customers that replacing their life insurance could lead to worse cover or the potential loss of benefits. Insurers need to acknowledge that replacing insurance policies is a high-risk transaction for customers.
- Although firms use transaction-specific "replacement business forms", these are used mainly as a risk management tool for insurers, presented at the end of the advice process, rather than being used to help and support customers in their decision-making.
None of the insurance providers reviewed have an independent process to distinguish between new and replacement business.
The FMA's director of regulation Liam Mason says, "We are concerned that a number of firms are not recognising or treating the risks to customers in replacement insurance transactions. Processes seem to be set up to manage the risks faced by the firms, not to help customers.
"Without appropriate procedures in place, QFE advisers and intermediaries are being set up to fail in complying with their obligations to exercise care, diligence and skill.
"It is disappointing that despite the risks to consumers, some insurance providers do not identify insurance replacement as a particular area of risk."
The FMA published reports on the roles registered and authorised financial advisers played in insurance replacement business in 2016 and 2018.  
It is also doing a thematic review of incentive structures in banks, which it expects to have completed by the end of the year.
Meanwhile the review it and the Reserve Bank are doing on life insurers and banks, further to Australia's financial services royal commission, is ongoing.