CBL Insurance to be wound up as creditors back RBNZ's liquidation push over directors' rescue remedy; RBNZ commissions inquiry into its handling of CBL Insurance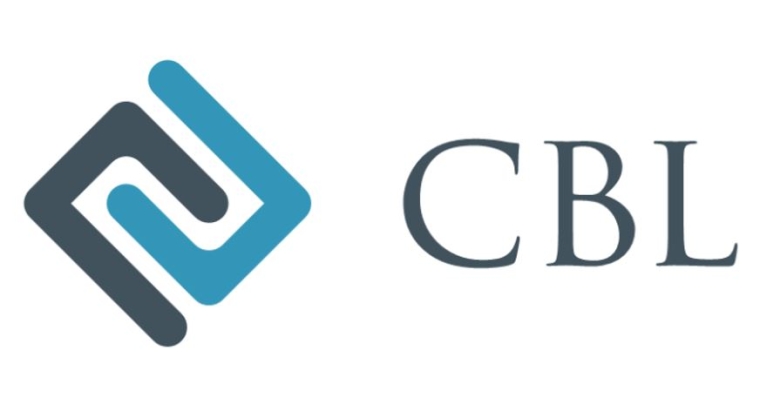 CBL Insurance (CBLI) has been put into liquidation by the Auckland High Court; its interim liquidators Kare Johnstone and Andrew Grenfell of McGrathNicol appointed as permanent liquidators.
The Reserve Bank (RBNZ) is pleased, saying it fought for liquidation in the public interest further to CBLI failing to meet solvency conditions, breaching directives and misreporting to the regulator on an ongoing basis.
However two of the company's directors, as well as the voluntary administrators of its NZX-listed parent company, CBL Corporation (CBL), fear liquidation will hurt the company's creditors.
The KordaMentha administrators had up until Friday opposed the liquidation. However once CBLI's two major creditors – Elite Insurance and Alpha Insurance – withdrew their opposition to the RBNZ's liquidation application, they did too.
CBLI/CBL directors Peter Harris and Alistair Hutchinson on Monday announced they were following suit, as without the creditors' "independent support" they considered pushing ahead with a trial to be pointless.
Both the directors and the administrators wanted the company to undergo a "restructuring proposal implemented through a voluntary administration".
"In a nutshell, liquidation is a lose-lose situation for all, and residual creditors and New Zealand policyholders are expected to suffer significant loss," Harris said in a statement.
"Whereas the cash and securities-backed DOCA [Deed of Company Administration] proposal was expected to see all creditors and New Zealand insurance policyholders fully paid, with the European insurers still getting what they wanted, along with a residual positive surplus for the banks."
Harris said over 1000 small creditors and policyholders had confirmed to the High Court that they opposed liquidation and wanted to review and vote on a DOCA alternative.
Administrator Neale Jackson maintained this would also have been better for the creditors of the wider CBL Group companies.
"Ultimately however two of CBLI's major creditors did not support voluntary administration, which is their right'," he said.
In the words of the Reserve Bank's Deputy Governor and Head of Financial Stability Geoff Bascand: "Once major creditors of CBLI failed to come forward with support for an alternative restructuring proposal, then the liquidation outcome became inevitable.
"We are pleased a contested trial was unnecessary."
Elite accounts for about 68% of CBLI's claims liabilities. At the beginning of the year it was sold to a Bermuda-based group of companies that specialises in discontinued insurance businesses. Alpha, which is in liquidation, is the next largest creditor.
Harris has a crack at the RBNZ
In another twist, Harris accused the RBNZ of wooing Elite and Alpha, to support its liquidation application.  
"Questions will be asked why a New Zealand model regulator would stoop to lobbying and incentivising major overseas creditors and getting the regulators of those insurers to support RBNZ's predetermined plan to liquidate CBLI at the cost of the New Zealand policyholders," he said.
"It is small wonder Alpha would support a RBNZ-driven liquidation where the RBNZ's lawyer writes in an open letter to counsel for these insurers suggesting that the liquidator might refrain from trying to claw back the €25 million paid a week before interim liquidation if Alpha were to support RBNZ's liquidation proposal.
"That payment would be considered a potential voidable preference in any other normal liquidation," Harris said, noting the irony that CBLI paying Alpha €25 million in February, in breach of the RBNZ's directions, was why the RBNZ tipped CBLI into interim liquidation in the first place.
"It will also be interesting to see if the liquidator of CBLI will be sufficiently independent of RBNZ to pursue and claw back all voidable preference payments."
Trowbridge to lead review into RBNZ's handling of CBLI 
Meanwhile Bascand said: "Opposition from CBLI's directors and from the shareholder caused significant delay to the full liquidation hearing.
"CBL Insurance's demise is a complex multi-faceted event involving many parties both in New Zealand and offshore. There will be important lessons to be considered by all parties." 
The RBNZ also announced it had commissioned a "thorough independent review" of the CBLI case to "identify lessons for itself and the insurance regulatory regime".
The review is being conducted by John Trowbridge and Mary Scholtens QC, and will cover the period from CBLI's licensing in 2013 through to the interim liquidation. Key findings will be made public next year.
Looking ahead Harris said: "Putting the litigation behind us now enables us to keep on with our plans for the restructure of CBL which is expected to go to shareholders late next week."
FMA investigation likely to take some time
Meanwhile the Financial Markets Authority (FMA) is continuing to investigate CBL over the disclosures it made when it listed on the stock exchange, the disclosures it has made to the market since then, its financial reporting and its directors' duties. 
"Given the complexity of the issues and the involvement of other agencies, the investigation process is likely to take some time," the FMA said.
"The FMA is dedicating the required resource to ensure this matter is progressed in a timely way, while maintaining the integrity of the investigation.
"We continue to liaise with the RBNZ and Serious Fraud Office, the voluntary administrator of CBL, the liquidator of CBLI, as well as overseas regulators."
CBL was put in voluntary administration and the trading of its shares was suspended in February. 
It had a market capitalisation of $747 million at the time.
CBLI liquidator, Johnstone said, "We would like to thank employees for their ongoing support during this difficult time.
"Policyholders should continue to notify CBLI of claims, which will be assessed and processed; however, claims cannot be paid at this time.
"Policyholders should take appropriate measures to minimise their losses if they have not already. An update will be provided to policyholders and creditors as soon as we are able."