Cigna follows Kiwi Wealth and Nikko Asset Management in getting FMA clearance to provide digital personalised advice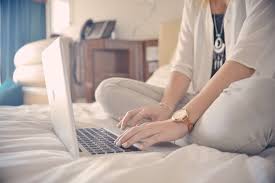 Cigna is on track to be the first insurance company in New Zealand to offer its customers digital personalised advice.
The Financial Markets Authority (FMA) has granted the life insurer an exemption from the Financial Advisers Act 2008, enabling it to offer personalised financial advice generated by a computer program using algorithms.
Cigna's head of marketing, Vince Warnock, says: "Robo-advice is going to change the landscape for the insurance industry and importantly give consumers another choice on how they want to receive their financial advice."
He can't at this stage detail the sort of information the platform will ask of people, and the nature of the advice it will spout out, but says users will be directed towards the products that best suit their needs.
Equally as importantly, he says the platform will help people understand insurance so they're better equipped to make informed decisions.
"We just want to be able to give them that base level of information so they can dig deeper, either with an adviser or online," he says.
Warnock also maintains the robo-advice platform will make Cigna's products more accessible to those who don't have life insurance.
The platform is expected to go live in mid-2019.
Cigna is the third financial services provider to receive a robo-advice exemption from the FMA. Kiwi Wealth was granted one in May, while Nikko Asset Management was granted one in August.
Once the Financial Services Legislation Amendment Bill, which permits firms to provide personalised digital financial advice, is passed, the exemptions will be revoked. The Bill is due to have its third reading in Parliament.
Cigna in May agreed to buy ANZ's OnePath life insurance business for $700 million. The two companies will officially merge on November 30, making Cigna New Zealand's third largest life insurer.