Embattled insurer, CBL Corporation, put in liquidation; Brendon Gibson and Neale Jackson of KordaMentha appointed liquidators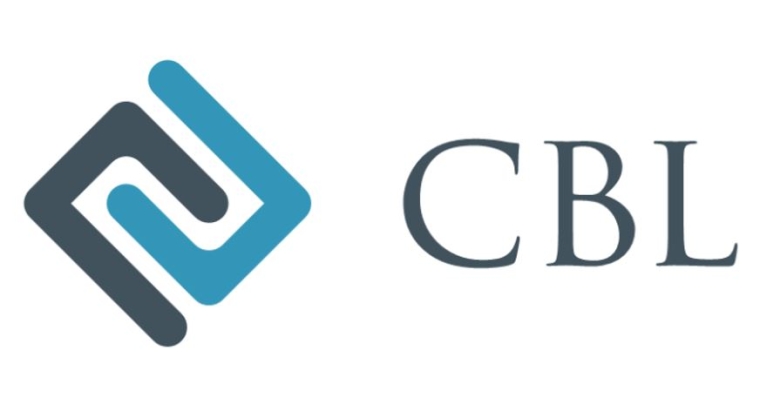 CBL Corporation (CBL) has been placed into liquidation by the High Court.
The NZX-listed specialist insurer's voluntary administrators, Brendon Gibson and Neale Jackson of KordaMentha, have been appointed liquidators.
They said in a statement: "The liquidators are asking the High Court to approve them providing statutory reports and other documents to shareholders and creditors by posting them on the KordaMentha website. When the High Court rules on that application, the liquidators will post an update on the NZX market announcements platform.
"The liquidators remind shareholders that while CBL is in liquidation, it is only permissible to transfer shares in the company with a Court order (refer section 248(1)(d) of the Companies Act 1993)."
CBL was put in voluntary administration and the trading of its shares was suspended in February 2018. 
It had a market capitalisation of $747 million at the time.
As at February 23 2019, when the administrators published CBL's accounts, it owed five "priority creditors" $566,755 and 21 unsecured creditors nearly $173 million. No payments had been made to these creditors. 
The administrators, KordaMentha, had been remunerated $798,030. Because CBL had no money for the administration when they were appointed, they "made arrangements for funding with existing bankers of the company".
The Financial Markets Authority (FMA) is investigating CBL over the disclosures it made when it listed on the stock exchange, the disclosures it has made to the market since then, its financial reporting and its directors' duties. 
It is working with the Serious Fraud Office, Reserve Bank of New Zealand (RBNZ), and overseas regulators. 
CBL's RBNZ-regulated subsidiary that had provided insurance cover in New Zealand mainly in the form of building guarantees, CBL Insurance, was put into liquidation in November. 
For background on the CBL saga, see these stories. 
Here's a statement by CBL directors Alistair Hutchison and Peter Harris:
CBL Corporation Ltd (CBLC) Directors Alistair Hutchison and Peter Harris advised today that they have been unable to obtain the agreement of the company's bankers to the terms of a proposed Deed of Company Arrangement (DOCA); and as a consequence they have decided not to oppose an application for the liquidation of CBLC, to be heard in the Auckland High Court on May 13 2019.

"Unfortunately, even after 15 months, the banks have not seen any material money from the sales of CBLC assets, most of which are still in process," said Mr Harris, "so the very large bank debt has not reduced.

The banks have been prepared to give us time to present a structure for satisfying their debt, and we thank them for that, but with the debt not reduced after 15 months we can't deal with the total debt, and they can't continue to wait until we are just dealing with the residual debt.

"Although Alistair and I consider that we have the creditors by numbers to support the DOCA, we don't have the creditors by value required without the banks' agreement."

Chinese banks first applied for liquidation of CBLC in May 2018 in order to maintain their rights to an inter-bank only situation, and that liquidation application is finally being heard on Monday 13 May. "Despite our efforts, CBLC will go into liquidation," said Mr Harris.

The determination by McGrathNicol and the Reserve Bank (RNBZ) to oppose the proposed CBL Insurance DOCA in November 2018, which would have provided a viable commercial pathway, was a devastating blow; and their actions over the past 15 months call for an explanation to New Zealand policyholders and creditors, and to the public, said Mr Harris.

CBLI had resolved to strengthen its reserves in February 2018 to the level recommended by its statutory actuary (PwC), had started the capital raising process, and had announced that it would stop writing the problematic long-tail French construction business. It had also appointed international experts to sell its two French producer brokers as going concerns with significant value.

Its parent CBL Corporation could have taken this action, substantially paid down bank debt and carried on with its reduced, but well established and very profitable, business.

Instead, over the past 15 months, McGrathNicol and RBNZ have been arguing that the strengthened CBLI French construction liability reserves for expected future claims over the next 10 to 12 years were still substantially under-reserved, with both relentlessly focussed on putting CBLI into liquidation, as if to simply prove themselves right. As part of this process, Mr Harris said, they offered inducements for the two major creditors Elite and Alpha to successfully support liquidation efforts.

This was despite the largest creditor, Elite Insurance, after considering all the expert actuarial reports, agreeing to take on CBLI's European liabilities at the value recommended by PWC and adopted by CBLI in its balance sheet. "This was a critical example of the market speaking to the numbers," said Mr Harris. "It puts a line through any other expert theoretical estimates of the future liabilities, including estimates that McGrathNicol and the RBNZ chose to rely on in pushing for liquidation."

Mr Harris said that the policyholders and creditors of CBLI, and the public, also deserve to be told that McGrathNicol has since done this deal (in January 2019) to pay Elite in full and ostensibly at the PwC recommended and accepted values in the CBLI balance sheet. "The question is: Why was it done in secret without notifying all creditors, and why should the largest CBLI creditor get paid in full when not one other creditor or New Zealand policyholder claim gets paid at all?" Mr Harris said.

"Is it because they don't want to admit that the CBLI values were right after all? They knew Elite would accept the CBLI liability numbers recommended by PwC, so why did they use the higher liability values to try and justify liquidation in November?

"And why oppose the DOCA proposal in November that would have benefitted all creditors and policyholders of CBLI, with benefits flowing through to the parent CBLC and its creditors? This would have paid money to the banks and formed the basis of a viable DOCA for CBLC – potentially avoiding liquidation at this week's hearing."