If you need to find an alternative to very low term deposit interest rate returns, Martin Hawes has some guidance on how you should approach the change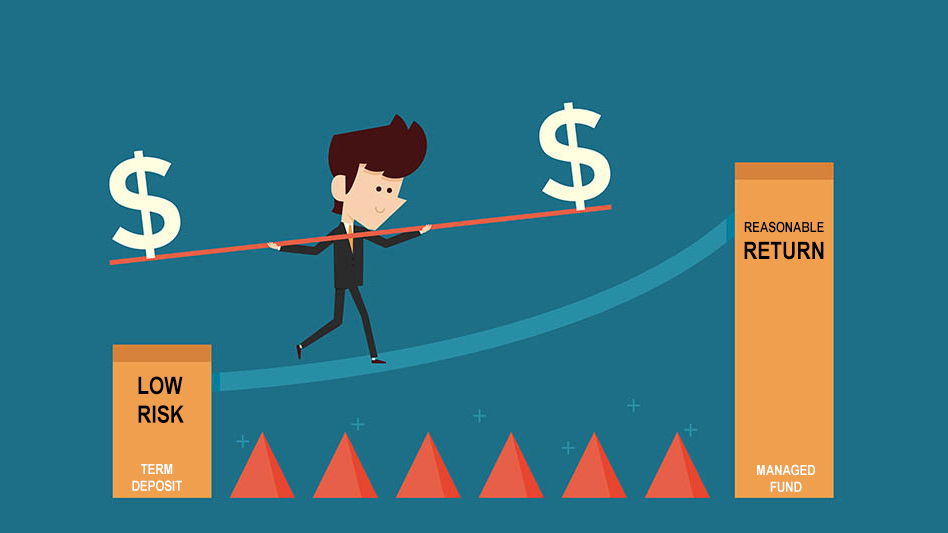 With term deposit rates falling, investors will start to look for alternatives, says the Financial Markets Authority (FMA). I think this is true and it is most true of retired investors who are starting to turn to managed funds (including KiwiSaver now that over 65s can join or re-join) to give them their income in retirement.
The FMA has seen this trend and produced a handy little paper on managed funds. That's good because managed funds certainly carry risk.
Although I believe that retired people turning from term deposits to managed funds is an intelligent response, my guess is the FMA is worried that people will stumble off into this area and not take enough account of risk.
Managed funds risk depends mostly on the type of assets they invest in. The big split between managed funds is between Single Asset Class funds (they invest in just one investment type, say, shares or property) and Multi Asset Class funds (that invest in a mix of shares, property, bonds and cash).
The FMA will be worried that either people will go into a Single Asset Class fund and end up owning nothing but shares or property; or they may invest in a Multi Asset Class fund which is too heavily weighted towards shares.
Either way, leaving the safe haven of term deposits for one of these kinds of funds does involve a major step up in risk. History shows that when there is a major market slump, it is people who have taken more risk and invested mostly just in one asset class who turn into roadkill. Regrettably, many of those people splattered across the financial road have been retired people, trying to eke out a bit more return from their life savings.
The excesses that we have seen in the past (where some people were 100% in shares or had "diversified" by depositing in five different finance companies) should not stop us recommending well diversified managed funds in lieu of term deposits. In fact, I think that a well-diversified managed fund that is 30% - 50% invested in shares and property and 50% - 70% in bonds and cash is a very good option for a lot of people including retirees.
Term deposits with a major, well-rated bank are about the safest investment. Although they come with no guarantee (unlike nearly all other countries) our banking system is well regulated and sound, and there seems little chance of a bank failure anytime soon.
Nevertheless, they are not perfectly safe – it does not happen often, but banks do fail (and have done so in this country). Moreover, if you think of risk as the probability of failing to meet an objective, it could be argued that they are not safe: low interest rates and the prospect of further reductions mean that after tax and inflation there is likely to be little return, if any.
If a real investment return is the objective, people relying solely on term deposits are in grave risk of failure.
Moreover, investors who invest only in term deposits have concentrated their wealth to just one asset class. Such a strategy always carries greater risk and the failure of the asset class could mean a cataclysmic failure of the strategy. Everything invested with banks means that if there is a bank failure you are in real trouble.
Contrast this with investment in a managed fund with multiple different asset classes. The whole point of having a mix of different types of investment is that when trouble strikes, it does not hit everything that you own: sure, your shares may have collapsed but the bonds in the portfolio are probably doing fine.
In fact, the bonds have probably gone up in value as the shares fall.
A mix of shares, property, bonds and cash ought to give you something that will perform in most economic weather. If we have inflation, property should perform well; if we have deflation, bonds will do well; if we have some kind of New Zealand specific event, international shares will look good etc. It is unlikely that everything in a well-diversified portfolio will crash and burn: if it does, we have a world of problems!
When it becomes critical that an investor does not have absolute loss, you cannot beat a diversified, multi asset class portfolio – you need to have all the different asset classes to get you through all the different economic and political events that may be thrown at you.
This is the reason I am happy to see people who are investing for retirement income reduce their term deposits and move to managed funds. Term deposits certainly have their uses but the managed fund that has some shares, property, bonds and cash is generally a better option.
---
*Martin Hawes is the Chair of the Summer Investment Committee. The Summer KiwiSaver Scheme is managed by Forsyth Barr Investment Management Ltd and a Product Disclosure statement is available on request. Martin is an Authorised Financial Adviser and a Disclosure Statements is available on request and free of charge at www.martinhawes.com. This article is general in nature and not personalised advice.