Commission for Financial Capability stops lobbying the government to raise the age of entitlement for NZ Super, saying keeping the age at 65 won't be as costly as previously thought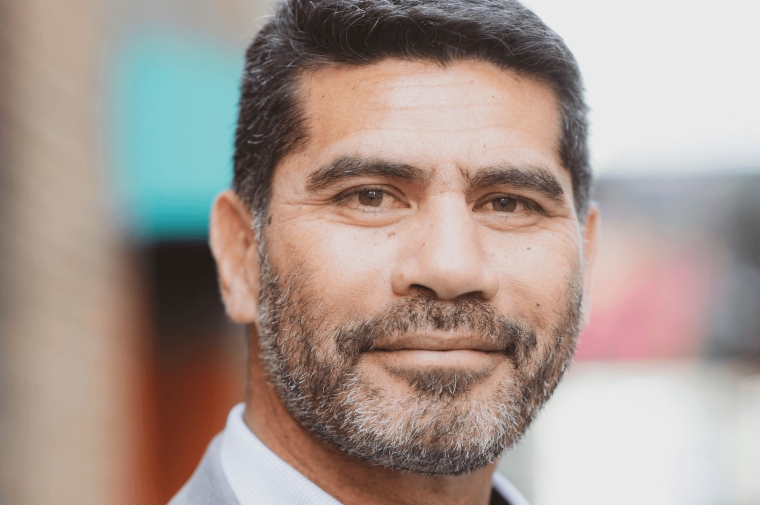 The Commission for Financial Capability (CFFC) has changed its tune, and is no longer calling for the age of eligibility for New Zealand Superannuation (NZS) to be raised from 65 to 67.
It says that while New Zealand's ageing population will become increasingly costly, NZS looks affordable on current settings for the next few decades.
The independent government-funded organisation made the call in its three-yearly Review of Retirement Income Policies published on Wednesday.
It said latest Treasury projections show the cost of NZS is expected to be lower than previously thought.
According to Treasury modelling done in 2016, the net cost of NZS as a portion of gross domestic product (GDP) was expected to hit 7.1% by 2060. However modelling done in 2019, put this figure at 6.6%. Treasury expects the net cost of NZS to be the equivalent of 4.10% of GDP in 2020.
The CFFC said it was important to look at the net, rather than the gross cost, which is more commonly used. In other words, subtract tax paid by NZS recipients from the total cost of NZS to the Crown.
In the year to June 2019, the gross cost of NZS was $14.6 billion (4.9% of GDP).    
The CFFC said other OECD countries are getting by spending much higher portions of their GDP on pensions than New Zealand is.
However the former Retirement Commissioner, Diane Maxwell, in 2016 told interest.co.nz these countries have had to rush through reforms to cover the costs. At the time, she said 18 OECD countries had raised the age of eligibility, so New Zealand should get prepared by doing so incrementally.
Her predecessor, Diana Crossan, had lobbied the government to do the same thing.
Prime Minister Jacinda Ardern has said she would resign before raising the age of entitlement for NZS. Meanwhile National in August committed to sticking to the position it took under the leadership of Bill English in 2017 to progressively start raising the age to 67 from 2037.  
The CFFC's change of tack has come under the leadership of Peter Cordtz, who became the Interim Retirement Commissioner in December 2018 when Maxwell went on leave pending the outcome of a bullying investigation. Maxwell was cleared in May 2019, before ending her second term in the job in June 2019. Jane Wrightson will begin her three-year term as Retirement Commission in February.
Need for systems change, not technical tinkering
The CFFC further detailed its thinking on NZS in its Review of Retirement Income Policies, stressing the importance of the government reassuring young people NZS will in fact still be there when they retire.
"Tinkering with settings such as the age of eligibility in isolation of other policy areas is like putting the cart before the horse, and will not do enough to improve retirement outcomes for New Zealanders," it said.
"In fact, we think raising the age of eligibility in the medium term would particularly impact unfairly on Māori and Pacific New Zealanders who have not, on average, enjoyed as long a life expectancy as other New Zealanders.
"Pre-retirement preparation in areas of housing affordability, continued ability to work, and building savings remain the most pressing issues. Without addressing these first, future generations of retirees will face far greater challenges (and require far more support) than retirees of today…
"Having said that, if the Government does not agree with our assessment that NZS is affordable in the medium term, there are other options that should be considered in addition to changing the age of eligibility.
"These include changing tax rates, which could, for example, claw back NZS from wealthier recipients, length of residency in New Zealand before becoming eligible for Super, international pension agreements, and exploring options to develop innovation leading to economic growth from the increase in New Zealanders' longevity."
Other KiwiSaver tweaks recommended  
Looking at its Review of Retirement Income Policies more broadly, the CFFC also made the below recommendations (among others). 
- Change KiwiSaver settings for default members so their contributions automatically rise 0.5% (from 3%) every year until they reach 10%. Allow default members to opt out of this 'Small Steps' programme, and enable KiwiSaver members who have chosen which fund they'd like to invest in, to opt in.
- Change KiwiSaver settings so that instead of the government paying members who contribute at least $1043 a year, $521, the government contributes $2 for every $1 voluntarily contributed by a member.  The incentive would be capped at $2000. The idea would be to incentivise KiwiSaver members who don't receive employer contributions to contribute to the scheme. See more on this idea here.
- Require employers to make KiwiSaver contributions to their over-65 employees, if these employees also make contributions. Currently over 65s can contribute, but their employers don't have to.
- Model the impact of allowing KiwiSaver members to withdraw their funds for a first home they don't intend to live in. Currently eligible members can make first home withdrawals if they live in the house for at least six months.
- Add a 'sidecar savings facility' to the KiwiSaver model that members can access in emergencies. This could be done by setting aside an extra 1% employee contribution, so that every member who doesn't opt out has a 'rainy day fund' of up to $3000 available, while their main savings are protected.
- Auto-enrol beneficiaries in KiwiSaver through a 3% government contribution each week. At jobseeker benefit rates of $245 per week, a 3% would be in the order of $382 per year per member, at a total annual cost to the taxpayer of around $114 million.
- Exclude fixed fees from low-balance KiwiSaver accounts. For all balances under $5000, require providers to remove fixed fees.
- Make Prescribed Investor Rates (PIR) tax refundable. This would change PIR status to 'not a final tax', and accommodate people who use incorrect tax rates.
The Government is expected to respond in full by the middle of the year. 
"The review raises a number of important issues in relation to New Zealanders' wellbeing and financial independence in retirement, particularly for vulnerable people," the Minister for Commerce and Consumer Affairs, Kris Faafoi, said.
 "It is important to be thinking about how all New Zealanders can best be supported to ensure their wellbeing in retirement."