National wants to make it harder for migrants to qualify for Super and raise the age of entitlement. It's also interested in tweaking the tax system to benefit savers and lowering the company tax rate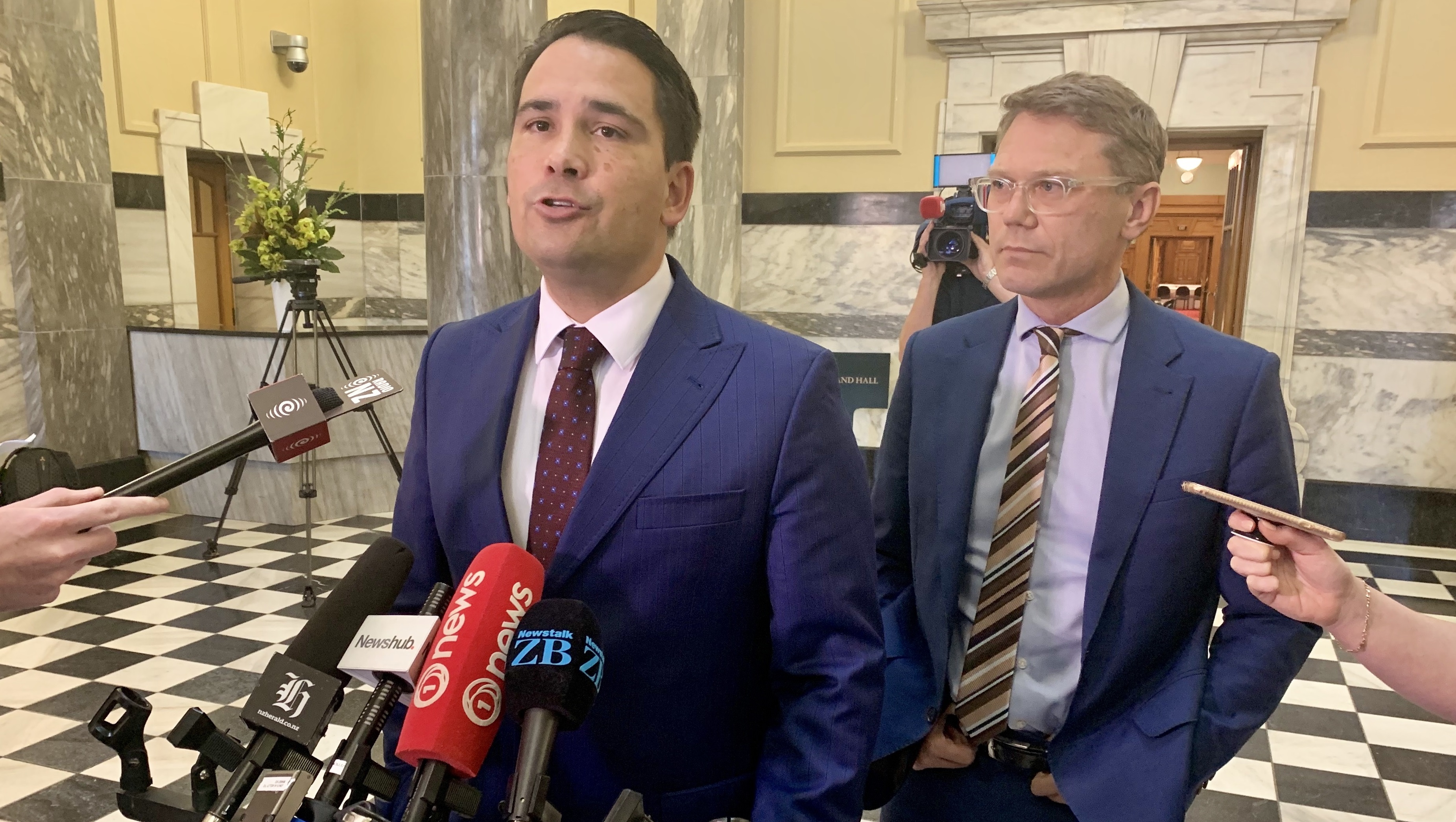 National will go in to the 2020 election campaigning on raising the age of entitlement for New Zealand Superannuation to 67.
It's committing to sticking to the position it took under the leadership of Bill English in 2017 to progressively start raising the age from 65 from 2037.
Prime Minister Jacinda Ardern, ahead of the 2017 election, said she'd rather resign than raise the age of entitlement.
National, in a discussion document release on the economy on Monday, also said it would increase the amount of time someone needs to have been a New Zealand citizen or permanent resident for to be eligible for Super from 10 to 20 years.
New Zealand First MP Mark Patterson had a member's bill pulled from the ballot in October last year that proposes a similar change. The bill hasn't progressed through the Parliamentary process.
On the tax front, National is seeking feedback on tweaking the system so savers pay less tax. It wants to allow savers to deduct the inflation component from their interest incomes.
It is also consulting on lowering the company tax rate from 28%.
Another part of National's economic strategy is repealing 100 regulations in its first six months of taking office, should it get into government.
It hasn't pin-pointed which regulations would go, but said that for every two to be struck off, a new regulation would be introduced.
In terms of the management of Crown accounts, National said it would need to wait until next year before determining its debt target, "as conditions are changing rapidly".
It said it believes in reducing net debt when the economy is growing so there is capacity to borrow when times are tough.
These are the other new commitments National announced on Monday:
Requiring all government departments and government agencies to pay their contractors on time and within 30 days;
Establishing  a voluntary initiative committing large New Zealand businesses and not-for-profits to ensure New Zealand small businesses are paid on time and within 30 days;
Requiring quality cost-benefit analysis for any major new regulation;
Māori land reform; and
Ensuring the Treasury has a greater focus on providing sound advice on the effectiveness of government spending, identifying wasteful spending and driving higher productivity in the public sector.
 These are additional proposals it's seeking feedback on:
Introducing youth wage rates;
Considering new ways to fund infrastructure;
Considering pricing mechanisms to manage the flow of traffic that are revenue neutral;
Accelerated depreciation of business assets;
Removing the ability for governments to give preferential pay agreements to union members during public sector wage negotiations;
Bank account number portability to lower the cost of switching banks and increase competition between banks; and
Removing all remaining tariffs.
These are existing policies it's reaffirming its commitment to:
Indexing tax thresholds to inflation;
Repealing the Regional Fuel Tax;
Not increasing petrol excise taxes during its first term;
Returning the brightline test to two years (from five years) and removing the ring-fencing of rental losses;
Repealing the ban on oil and gas exploration;
Overhauling the Resource Management Act;
Reintroducing targets in health, education and law and order;
Repealing restrictions the Government has introduced on the flow of foreign capital into New Zealand businesses. The document doesn't say anything about repealing the foreign home buyer ban;
Repealing recent Government changes made to the Employment Relations Act, such as removing 90-day trial periods.