Dumb excuses for not joining KiwiSaver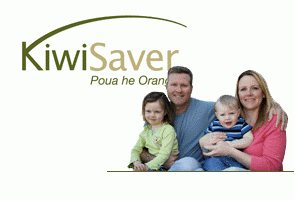 by Diana Clement
If ever there was something that brings out the dumb excuse brigade, it's KiwiSaver.
There aren't many investments that offer a 150% return on your money on day one. That's what you'll get from your KiwiSaver if you make a 4% contribution matched by the government and topped up with another 2% of your salary from your employer.
Here are some of the dumbest excuses for not joining KiwiSaver:
I don't trust the government: there will always be paranoid folk who don't trust the government. Some are even building underground bunkers. But they're cutting off their noses to spite their faces, by turning their noses up at the $1,000 kick start, $87 a month of government money, and 2% of salary from their employer.
Why should I give my money to the government? It's not unusual for people to believe that the government is investing their money. It's not. Kiwisaver funds are run by approved providers such as Westpac, AMP, and Gareth Morgan KiwiSaver, with the money held in trust.
People have lost money in it: by an historical accident KiwiSaver was launched at a bad time – just before world share markets went into free fall in the global financial crisis of 2008 and 2009. As a result, when the fund providers released their early results, the returns were abysmal. But a bit of volatility never lost anyone any money. You've only lost money when you sell up, which you can't do with Kiwisaver until you retire.
You can't trust the KiwiSaver providers: you choose which provider you go with. If you're not comfortable with a provider you've never heard of, you could choose your bank's Kiwisaver. ANZ, ASB, BNZ, Kiwibank, National Bank, and Westpac are all Kiwisaver providers trusted by New Zealanders to look after their savings.
It's run by finance companies: it's not unusual to hear people confuse finance companies with KiwiSaver providers. Anyone can set up as a finance company. Kiwisaver providers are vetted heavily by the government, which doesn't want to risk scandals. "It's like comparing the Queen Mary with a canoe," an AMP person once said about members of the public who couldn't tell fund management and finance companies apart.
I won't get any state funded superannuation if I have KiwiSaver: no-one can guarantee there will be state funded superannuation when they retire, or that it will have the spending power it does now. Whether or not there is KiwiSaver, people do need to save for their retirement or risk living out their twilight years in poverty. If new rules come in that are patently unfair, the population will rise up against them as they did with the super surcharge in the 1990s.
You don't get proper access to your own money: the point of Kiwisaver is that you're saving for your retirement not your next financial whim, which is one of the reasons you can't access the funds.
KiwiSaver will change its spots: already the government has changed the rules and many people think the goalposts will keep moving. As one poster on Trade Me said: "Only a fool would trust governments not to change the goalposts over a period of a working lifetime." Retirement schemes do change over time, but you still have your savings. The government is highly unlikely to do away with Kiwisaver because it realises that Kiwis need to be encouraged to save for their retirement.
I only invest in property: sensible investors spread their risk. The property market can be fickle and investors who think they are six foot tall and bulletproof in the boom times sometimes come unstuck in the bust. Putting 2% or 4% of your earnings into KiwiSaver is a small hedge against having too many eggs in one basket. Over time, your KiwiSaver pot starts to grow, you'll be glad you're in. You'll also get the government tax credits, which you wouldn't by investing exclusively in property.
Your say: will you join KiwiSaver?
Links:
KiwiSaver data from interest.co.nz
https://www.interest.co.nz/kiwisaver
KiwiSaver news from interest.co.nz
https://www.interest.co.nz/search/node/Kiwisaver
Should we or shouldn't we
http://www.trademe.co.nz/Community/MessageBoard/Messages.aspx?id=467679&p=1&topic=5
Many good reasons to become a KiwiSaver
http://www.stuff.co.nz/business/money/4328777/Many-good-reasons-to-become-a-KiwiSaver
Is KiwiSaver right for you?
http://www.kiwisaver.govt.nz/new/situation/ks-situation-index.html
Kiwisaver fees calculator
http://www.sorted.org.nz/calculators/kiwisaver-fees/