Five-fold Friday: How to get rich on writer's wages; sneaky credit card fees; quake claims fastlane; insurance shopping; and How Goldman Sachs came to rule the world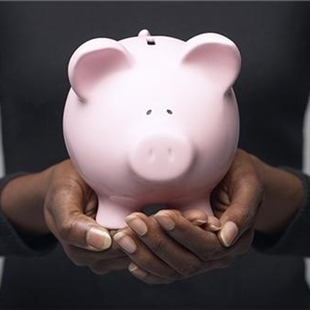 1) Saving and Spending
Freelancers may never get rich but what they lack in material wealth they usually make up for in flexibility and freedom. I've always envied those who inhabit coffee shops for offices, even if they take up space for hours for the price of a latte. If you can live with the uncertainty of work, the irregularity of the paycheque, and love what you do, there's no doubt it's a sweet life. It's all the sweeter if you can manage not to blow a disproportionate amount of earnings on a caffeine addiction or other fripperies.
For the benefit to those on that path or contemplating life's greener grass in the self-employment lane, freelancer Sahab Karim offers a few money saving tips and strategies on her website moneyhacksforfreelancers. Karim's two cents worth is not that much different from the standard financial advice on offer but she does offer a few trade-specific suggestions about how to build wealth on a freelance income basis.
I heard a bad joke the other day that a man's best asset is a working wife. Dare I say the same rings true for freelancers (male or female) who have the good fortune of a full-time working spouse.
2) Credit & Debit
New Zealand's banking ombudsman earlier this week cautioned travellers against using New Zealand currency (as opposed to local lucre) when making credit card purchases abroad or buying on-line from home. The warning had to do with a surreptitious surcharge called the conversion fee, something imposed and set by banks and merchants. Whilst the temptation to buy in dollar terms that you're familiar with is understandable, ask yourself before hand at what price?
These unadvertised conversion fees vary from 2-3% with American Express dominating the low end right now. This conversion fee business underscores the importance of fully understanding the terms and conditions attached to credit usage. The lowest interest rate does not necessarily make for the cheapest or best credit card. Personal use dictates the affordability of the card for the bearer and needs to factored into the selection process. For individuals who routinely carry outstanding debt from month to month, opting for the lowest interest rate card is probably smart  if membership fees aren't killer high.
According to our database, ASB (with a 12% rate) offers one of the most competitive rates -- at the moment. For others who might dutifully pay off the balance every month before interest kicks-in, a no or low membership fee card might be the ticket. KiwiBank Zero, for example, has no membership fees but charges a rate of 15.9%.
Bottomline: one size does not fit all in credit card land. If you want to beat the banks, you have to try to beat them at their own game; rack up all the bonus points you can using your card for food, petrol and other purchases you might ordinarily make with cash, pay off the plastic in FULL every month and minimise all fees where possible. (Check out our comparative credit card section here).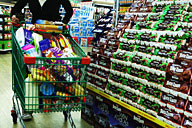 3) Home & Real Estate
If it wasn't bad enough being hit with back-to-back earthquakes, Christchurch folk have been dealt another rough blow by the insurance claims process which by all accounts had been riddled with inconsistencies, red-tape and confusion. With private insurers and EQC each trying to minimise their losses through a subjective and disputable grading system of damage and arbitrary cut offs for second-time claim eligibility through EQC, frustrated residents are demanding clarity and order.
Lawyer Andrew Hooker this week launched a website that lays out some of the ground rules and provides some practical advice about how to launch a claim to recoup all your losses.
The EQC has also succumbed to criticism about a nonsensical rule requiring the EQC's stamp of approval prior to private insurer involvement in clear cut cases where damage is beyond the $100,00 threshold.  By virtue of the  "Special Claims Authority" (you'll need to ask about this) residents who have sustained demonstrable NZ$100,000 plus damage to their home can fast-track the claims process through their insurer without having to wait first for the  EQC to do their bit. 
Insurers, the EQC, and the Insurance Council of New Zealand are also expected to announce next week other changes aimed at streamlining the process, expediting the rebuild and helping the people of Christchurch get on with the business of getting "back to normal" whatever shape or form that might take.
4) Death and Taxes
With AMI on deathwatch and Government on standby with a NZ$500 mil. NZ$500K bail out package, the insurance sector is looking pretty wobbly these days. Insurance Council head Chris Ryan assures the industry, on the whole, remains on solid ground despite AMI's vulnerability. AMI's ability to withstand the towering pile of claims looks doubtful and has triggered an on-slaught of criticism about the company's ill-preparedness for natural disaster (see Bernard Hickey's opinion piece here) and also the financial fitness of a mutual model of business (see right wing blogger Contra Celsum on the "Dangers of being a Commercial Not for Profit here).
What are the implications for policy holders? Ultimately, the fate of AMI could rest in their hands. Panic stricken policy holders who pull the plug prematurely could hasten the speed of AMI's collapse, if you believe it's a foregone conclusion.
The Government bail-out is meant, in part, to prevent that outcome and could be preempted by a whiteknight from afar. Far be it for me to tell AMI policy holders what to do. The bigger lesson for policy holders everywhere is to take nothing for granted. Choose your insurer as carefully as you would a doctor, investigate their history, compare the rates you're being charged, and if you go through a broker ask hard questions of how they get paid. Blind trust no more.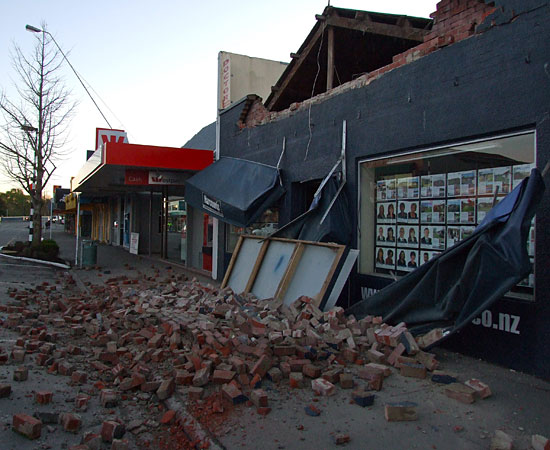 5) Books
Pity the poor folk at Goldman Sachs, or not. Yet another book maligning the investment banking institution for its manipulation of capital markets and its central role in the financial services sector meltdown has hit the shelves. William D. Cohan's "Money and Power: How Goldman Sachs Came to Rule the World" lays out the history and evolution of the bank from a conservative 19th Century small merchant lender to 21st Century WhiteHouse puppet master.
Wall Street Journal writer Mary Kisel gives it the thumbs up in this review.  Hard to imagine how it could beat Michael Lewis's account of the sub-prime disaster and Goldman's role in it  (read an excerpt of "The Big Short" in this Vanity Fair article) but finance junkies who love to read will undoubtedly revel in another lurid tale from Wallstreet's crypt.