Five-fold Friday: Chocolate highs; credit addiction; insurance aftershocks; meditation on death; and sex our 21st salvation?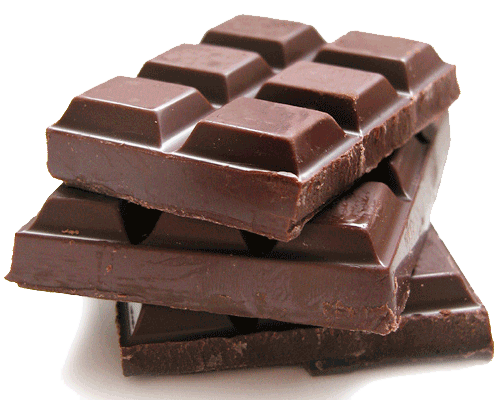 1) Spending and Savings:
Add chocolate to your list of endangered indulgences. Canadian cocoa expert John Mason is predicting chocolate will become the next commodity caught in the eye of the perfect storm that's brewing with peak oil, climate change and agricultural imbalances caused by First World farming exploits.
According to Mason's assessment, chocolate is set to become as rarefied a luxury as caviar. This report in the Globe and Mail is a bit stale now, but it's still a tear jerker and a bleak reminder of  how badly we've stuffed up our food system through shrewd commercialisation.
2) Credit and Debt
As a newbie to interest.co.nz, I'm still getting acquainted with all the amazing tools and resources on this site. For newcomers who haven't yet mined the data, I would recommend a thorough comb through the calculators section. Savers will delight in the term deposit calculator where you can weigh up the difference of a 30 basis points spread, or what have you, between banks competing for your money.
As a prerequisite, check out credit ratings explained  as more often than not it's the bank with the shabbiest institutional rating that's offering the highest rate. On the debt side, there's a vast range of information on comparative credit card rates. But wait, there's more....our in-house data trackers also chart a range of commodities and indices including monthly statistics on credit card spending.
Charts may not be everyone's cup of tea but they tell a story in and of themselves. For instance, take a gander at this one tracking the ebb and flow of our nation's credit card addiction going back to 1981. It would appear that consumers were detoxing in March but the addiction and interest persists.
3) Home & real estate
Should you continue to pay premiums on a Christchurch house that is fated for demolition? Seems a bit cruel given there's nothing left to protect but insurers in Christchurch insist you need to continue paying to ensure EQC coverage kicks in, if there is another quake and you sustain further land damage.
It's unlikely insurers will be advertising the discounted rates but some have reduced them and not by an insignificant amount either.
Worth making a call. The trouble is, you could be paying for nothing. Technically speaking, EQC doesn't cover  bare land. (See EQC frequently asked questions for more).That wasn't a huge issue previously but now with as many as 20,000 homes to be destroyed, homeowners are left on even shakier ground in the event of the unthinkable.
In the intervening months and years between a home being raised and rebuilt, any subsequent land slips or liquefaction will be at the expense of the hapless now homeless homeowner. It's an unenviable position for financially fragile folk to be it and one that EQC will hopefully provision for if it happens.
4) Death & Taxes
Buddhists espouse contemplating death on a daily basis so that we are better prepared to face it but also so that one learns, through meditation, to value life more fully. I've always struggled with this one but morbidly suspect its come easily to ex.
Whatever your spiritual beliefs - or status - death is a subject that shouldn't be ignored when it comes to personal finance. For one, it'll remind you of the importance of having a will done, something which I'd managed to avoid (most likely because of the mental exercise that it entails) until quite recently, despite having dependents.
The consequences of dying intestate (i.e. without a will) aren't so hot for loved one's left behind who have to sort through the legal red tape on top of the emotional mayhem.
For one, bank accounts can be frozen for months pending legal applications to free up whatever cash may be in them. Also, in the absence of a will, the state will carve up your estate according to a pre-set formula with partners and children at the front of the line.
Given modern family dynamics, it's not a prescription that will suit all. For more on the laws that kick in when you kick the bucket, see the NZ Public Trust website.
And keeping with the cheery subject of death and wills, the NZ Law Society has set up a service to help Christchurch residents and their lawyers track down wills that may have been lost or buried in the rubble by the Feb.22 earthquake. For details, see the Law Society's website.
5) Books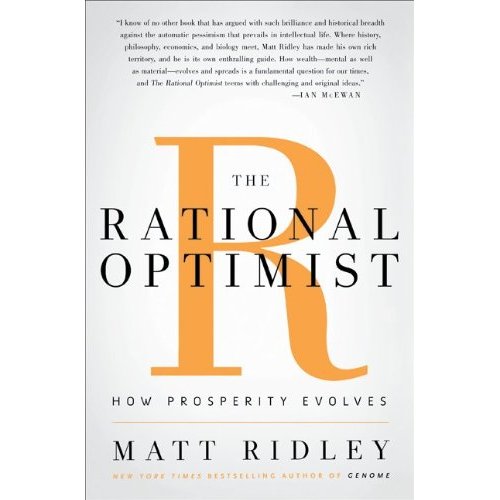 Prophets of doom have an easy job of it these days. Global warming, accelerated species annihilation, festering financial markets, gargantuan oil spills...all convincing reasons that humanity is headed to hell in a super-sized logo engraved handbasket.
Amid that backdrop, Matt Ridley offers an alternative and far more optimistic view that puts humanity in a better boat.
In his recent book, The Rational Optimist, Ridley tells pessimists to get a grip - on reality.
Using an arsenal of facts and figures from the Stone Age to present, Ridley makes a rather convincing case that mankind is far from damned.
He claims we are richer, smarter, taller, healthier and happier on average than any other point in history. Furthermore, Ridley maintains we are ably equipped to deal with present and future challenges, however ugly and expensive they may be. The solution? In a nutshell, Ridley believes our salvation will boil down to sex: between people and their ideas. 
Ridley is an interesting study. Trained as a zoologist, he pursued as a career in journalism and ended up an editor at The Economist for a time. He was also "non-executive" chairman at Northern Rock before it tipped over during the financial crisis. It was during his stint of forced unemployment that he wrote The Rational Optimist.
His interests are obviously far-reaching as this You-Tube video attests.
Here's Ridley musing with Richard Dawkins (of the God Delusion fame) about what extraterrestrial life would look like.
>