Labour considers not letting KiwiSaver savings out of NZ; Touts CGT, compulsory KiwiSaver, R&D tax credits, Super age reform in Budget response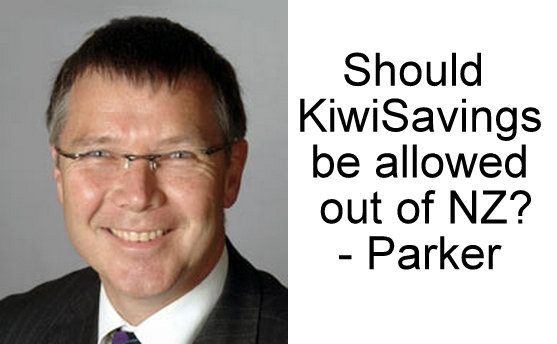 By Alex Tarrant
Labour is calling for a discussion about not allowing people to move their KiwiSaver savings out of the country, meaning KiwiSavers could only access their funds if they lived in New Zealand.
The Labour Party came out swinging against Budget 2012 over the weekend, saying the government needed to introduce a capital gains tax and compulsory KiwiSaver, reinstate research and development tax credits, and discuss raising the Super age.
Speaking on TV3's The Nation programme on Saturday, finance spokesman David Parker said those policies were four fundamental steps needed to be taken to dis-incentivise property investment and raise exports, build a larger domestic capital base, and tackle the rising cost of an ageing population.
A capital gains tax would remove a current incentive to invest in property over other asset classes, which should mean more capital was directed toward other types of investment, like into businesses, Parker said. See more on the capital gains tax policy Labour contested the 2011 election on here.
"It actually changes the investment signal the day you introduce it. The tax revenues are long term. The effects on the economy start the day you do it," he said.
Universal KiwiSaver would also lead to a larger pool of domestic capital for business investment, like there was in Australia. See Labour's 2011 election KiwiSaver policy here.
"On the savings front, we're going to have to consider whether we make our savings sticky, rather than having open borders - people being able to take their savings pool with them to Australia," Parker said.
"Someone suggested to me the other day - a senior business person - that we're going to actually have to have a closed system that says once you get universal savings you actually can't take them with you to Australia," he said.
"We've got such a problem now between income differentials between New Zealand and Australia that we're going to have to do better. We're actually also going to have to move on inequality, you know, inequality in New Zealand is rising to atrocious levels, and a capital gains tax helps fix that as well."
Currently, people moving overseas permanently from New Zealand can apply to have their KiwiSaver funds paid out to them, minus the government's tax credits. There is a minimum 12 month wait to get the money.
Alternatively, if a person is moving to Australia, their KiwiSaver funds are supposed to be able to be transferred into an equivalent savings scheme there, where workplace savings are compulsory.
However, at present there is a minor hitch with that savings transfer option. In order for Kiwis to transfer the money into a super scheme across the Tasman, the Australian government needs to sign off on the Trans-Tasman Portability Agreement. New Zealand signed off on its end in 2010, but Australia has yet to do so. It is expected they will have done so by the end of this year. 
See more here in Personal Finance Editor Amanda Morrall's KiwiSaver Q&A: If I go to Australia can I take my KiwiSaver with me? If so how long will it take, how much do I get and where does the money land?
Inter-generational conflict of Super age
Meanwhile, within the four-year forecast period of Budget, more would be spent on superannuation than on the total cost of education, Parker said.
"That's more than preschool, primary, secondary, tertiary combined. We are actually getting to the point that through not addressing that issue we're actually having intergenerational conflicts being set up," he said.
Labour's Super policy is to raise the age of eligibility of Super from 65 to 67 between 2020 and 2032. It would allow for those in manual work to still retire at 65.
(Updates with KiwiSaver links)