"Uneasy reality" of demographic time bomb behind Mercer's call for suite of changes including raising age of retirement from 65 to 67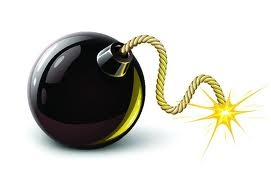 By Amanda Morrall
The financial impact of New Zealand's ageing population could dwarf the global financial crisis unless Government takes steps now to address the problem, superannuation specialists are warning.
In a discussion document, entitled "Security Retirement Incomes", Mercer New Zealand (a default KiwiSaver provider) calls on Government to raise the age of eligibility for New Zealand Superannuation from 65 to 67. It also suggests Kiwis be encouraged to defer retirement to age 70, as well as introduce a plan for the "decumulation'' phase of KiwiSaver, whereby retirees spend their KiwiSaver funds.
At present, KiwiSaver members, many of whom will qualify to access their savings next month, are able to withdraw the entire amount and there is no provision for gradually withdrawing that money to ensure it lasts in old age.
Between 2010 and 2050, the number of recipients on New Zealand Super is set to balloon from 500,000 to 1.3 million.That's compounded by a fivefold increase in the number of people 85 years old and over.
The health care costs of an ageing population, on top of a diminished base of taxpayers to finance the current payment structure of the pension (which is a pay as you go model) is a crisis in the making, Mercers and others, including the Commission for Financial Literacy and Retirement Income, have warned. (See also Amanda Morrall opinion piece on age of retirement here).
Research has found the annual health-care costs for a person over 65 are three to four times greater than for someone under 44. Alarmingly, they're 12 times greater for a person over 85.
Too big to solve
Martin Lewington, head of Mercer NZ, said the problem facing the nation is so big it will take collaborative approach to resolve.
Ultimately, the industry, government, and individuals must come together to solve the national retirement issue and do what is best for New Zealand's future generations.''
In its paper, Mercer proposes that New Zealanders be encourage to defer retirement until age 70, and estimates that such a move could save as much as NZ$2.4 billion.
"Such huge savings cannot be ignored and every individual needs to be made aware of their role in relieving our looming retirement crisis,'' said Lewington in a release accompanying the paper.
With the first set of KiwiSavers eligible to begin drawing down on their retirement savings next month, Mercer has also raised the issue of establishing an annuities market, to help retirees make their savings last in old age. At present, there is no provision for a "decumulation" phase in KiwiSaver to guard against a lump sum withdrawal sand spending blow outs.
Modelling done by Mercer suggests that  extending the age of eligibility for retirement by one year could increase personal savings for retirement by between one and two years.
The global consulting firm also highlights the need for employers and human resource experts to come up with workplace solutions better suited to an ageing workforce, for example job sharing, flexible work hours, or incentives for deferring retirement.
Prime Minister John Key continues to maintain that the New Zealand Superannuation, in its present form, is not in jeopardy and is adequately funded through to  2020. (For the latest story on John Key's position in NZS see this story by Alex Tarrant.)
He has also dismissed previous calls by the Opposition party, and Diana Crossan (with the Commission for Financial Literacy and Retirement Income) to consider gradually shifting the age of eligibility for NZ Super from 65 to 67.
Such a move, according to the Commission, would lower the projected cost of New Zealand Super from about 7.3 per cent of gross domestic product to 5.3 per cent in 2035. Currently, around 4.2 per cent of GDP goes on NZ Super.