Super age policies: What the different political parties say about whether to raise the Super age, and if so, when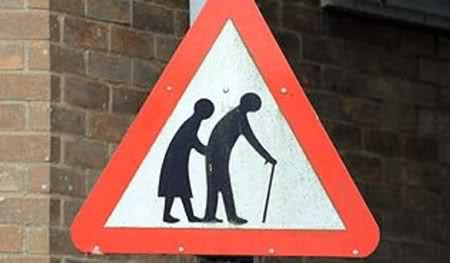 By Alex Tarrant
Another warning that the cost of Superannuation will become unsustainable over coming decades without corresponding tax hikes or cuts to Super payments has some political parties again calling for changes to be made to the scheme.
Here are the various political parties' stances on the Super age:
See Amanda Morrall's article, Financial Services Council warns of NZ Super unsustainability; growing savings gap between NZ and Australian and looming demographic challenges.
National
While National accepts there are future implications from an ageing population, Treasury projections show Superannuation is affordable out to 2020, and the issue can be dealt with then, Prime Minister John Key has said.
Stronger economic growth and a strong government balance sheet would help deal with the rising costs, Key said last month.
On Monday, Key stood staunch on his pledge not to raise the Super age, telling Radio New Zealand that today's report regarded costs in decades' time, and no one was pushing for the Super age to be raised now.
"It's talking about what the consequences are in 2080 and today happens to be 2012. Even the Retirement Commissioner basically says you don't have to do much until 2020," Radio NZ reported Key saying.
"As a Government we have an enormous number of problems which are in the here and now, and we're dealing with those at the moment," Key said.
Labour
The party changed its stance on Super in the run-up to the 2011 election. Labour produced a policy built around a recommendation from Retirement Commissioner Diana Crossan to raise the age from 65 to 67 by two months a year between 2020 and 2033.
Workers in manual jobs would still be able to retire at 65, Labour said.
It would be accompanied by a universal KiwiSaver, with employer contributions to rise to 7% of an employee's income, more in line with the universal Australian scheme where contributions rates are now 9%, increasing to 12% by 2019.
Labour's new leader David Shearer wants to have cross-party talks on the escalating costs of Super and what needs to be done to preserve it for future generations. Shearer says he's prepared to discuss Peter Dunne's 'flexi-super' policy (see below).
UnitedFuture
Leader Peter Dunne has suggested introducing a 'flexi-super' scheme.
The policy would allow for people to accept Super from ages 60-64, although payments would always be at a lower rate than normal. They could choose to get Super at 65 or hold off until after 70 and receive it at a higher rate.
National has promised to look at it as part of a confidence and supply arrangement with UnitedFuture. Labour has said it would discuss the scheme, although the policy may not do much to change the costs of Super overall, currently 4% of GDP but predicted to rise as much as 12% of GDP.
ACT
Since before 2008, the party has proposed raising the Super age. ACT endorses the Retirement Commission's proposal to increase the age of eligibility from 65 to 67 over 12 years (same as Labour), saying it would be a fair way to give people time to adjust.
ACT is, however, keen for the changes in the age of eligibility to begin sooner than 2020.
Greens
Its current policy is to keep the age of eligibility at 65. The party is open to cross-party discussions on the issue.
NZ First
Its policy is to keep the age at 65.
"New Zealand First's Super policy is affordable on the basis that NZ is running a sound, export-led economy," a spokeswoman said.
Maori Party
Wants to maintain the general age to at 65. However, advocates it should be brought down to 60 for groups of New Zealanders whose life expectancy is lower than average.
Mana
Opposes Super age increase and wants to see a "solution" for those with lower life expectancies like Maori, Pacific Islanders, and working class Pakeha. Its solution involves lowering the age of eligibility for these groups.