NZ Post's annual accounts reveal Kiwibank purchase of Gareth Morgan Investments could be worth NZ$58 mln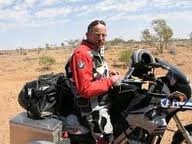 Kiwibank's parent, New Zealand Post, has revealed for the first time that it'll pay up to NZ$58 million for KiwiSaver provider and funds manager Gareth Morgan Investments (GMI).
NZ Post's annual accounts, out today, show NZ$43.5 million paid up front for GMI. Another NZ$14.5 million is to be paid at an unspecified later date based on future performance milestones including the level of funds under management.
NZ Post's accounts show a carrying value of goodwill assigned to GMI of NZ$44 million., which excludes almost all the potential NZ$14.5 million earnout. The accounts also show GMI contributed NZ$3.6 million of revenue between when NZ Post took control on March 31 and its June 30 balance date. GMI contributed NZ$1.2 million of net profit after tax in the same period.
"Had this business combination been effected at July 1, 2011, the revenue of the group from continuing operations would have increased by approximately NZ$14.4 million, and the profit for the year from continuing operations would have increased by approximately by NZ$4.8 million," NZ Post says.
NZ Post says the cost of making the acquisition was NZ$600,000.
Kiwibank CEO Paul Brock and Gareth Morgan announced the deal at a press conference in January. At the time no acquisition price was given.
The deal saw Kiwibank's KiwiSaver funds under management surge by NZ$650 million to more than NZ$700 million, lifting Kiwibank's fledgling KiwiSaver operations to the country's sixth biggest. At the time Kiwibank said GMI managed about NZ$1.5 billion on behalf of about 57,000 clients.