Aon's KiwiSaver results provide a welcome boost for investor balances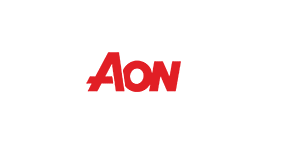 The latest data released for KiwiSaver performance as at December 31, 2012 is from Aon. This quarter's data shows Aon has had explosive growth in its total funds under management (FUM) in 2012.
Our previous story covering the September 30, 2012 returns can be found here.
Over the past 12 months Aon's KiwiSaver FUM rose by $44.7 million or approximately 33%. This caught our attention as none of the Aon funds have the prestigious default status.
The most popular funds in Aon's stable are Aon KiwiSaver Milford Active Growth Fund and Aon KiwiSaver Lifepoints Russell Conservative Fund. These two funds have seen FUM growth in excess of 55% and 43% respectively during 2012.
Part of Aon's strategy in the KiwiSaver space is to provide its members access to some of the most widely respected investment managers in New Zealand.
As a result members receive a rate of return on the OnePath and Milford options which are fractionally lower than those received by an investor who invests directly with these two scheme providers. 
For example, over the past year Milford's Active Growth Fund returned 25.8% under the Aon scheme and 25.9% under Milford's own scheme. The difference is small at 0.1% but over time it could prove to be material and impact on investor balances.
When examining the mix between the various asset classes for each of the funds offered under the Aon banner it is evident that the sub-managers prefer: global shares over New Zealand shares; New Zealand shares over Australian shares; global property over New Zealand property; and global fixed income over New Zealand fixed income.
We believe it prudent for investors with long term investment horizons to have a bias towards global assets especially as local markets are small by world standards and can be illiquid (i.e. you can not buy and sell quickly and without moving the price too much).
Recent returns have been strong with excellent gains being made in the later half of 2012 despite all the concerns over Europe and the U.S. falling off the 'fiscal' cliff' and breaking through their debt ceiling.
We also found the returns from the Aon KiwiSaver Russell Lifepoints Conservative, Moderate, Balanced and Growth funds roughly correspond to those of the Aon KiwiSaver Russell Lifepoints target date funds (2015, 2025, 2035 and 2045). The target date portfolios have an asset mix appropriate for an individual based on their age and risk tolerance.
A closer examination of the Russell Lifepoints diversified strateiges and target date portfolios (as at December 2012) shows that although the asset allocations are not a direct match, and there are some subtle differences; in terms of exposure to growth and income assets they are roughly the same. This we believe explains why the 1 year returns for the various pairs are similar (refer table below).
With the exception of the Aon KiwiSaver Milford Active Growth Fund, over the past five years the more conservative funds in the Aon suite have outperformed their riskier counterparts. Outside of this fund the next best performing option over the past five years has been the Aon KiwiSaver Russell Lifepoints Conservative Fund (7.3% p.a. - after fees but before tax).
Below is a table of the longer term performance of the Aon funds. The return data is before tax and after fees and is as published by the managers. (No adjustments have been made to take into account those additional fees which scheme providers may charge and which are not included in calculating the fund performance. We do make such adjustments, but they will not be included until the full benchmarking is published.)
Aon KiwiSaver Scheme
(31 December 2012)

1 year
(p.a.)
5 year
(p.a.)

Since inception (1 Oct 2007) (p.a.)**

Aon OnePath Cash
2.6%
3.7%
n/a
Aon - Tyndall Cash
3.7%
4.5%
n/a
Aon OnePath Balanced Fund
15.7%
5.6%
n/a
Aon Tyndall Balanced
12.2%
3.3%
n/a
Aon Russell LifePoints Conservative
13.1%
7.3%
n/a
Aon Russell LifePoints Target Date 2015
13.8%
6.1%
n/a
Aon Russell LifePoints Moderate
14.3%
5.5%
n/a
Aon Russell LifePoints Target Date 2025
14.9%
4.0%
n/a
Aon Russell LifePoints Balanced
15.5%
3.4%
n/a
Aon Russell LifePoints Target Date 2035
16.0%
2.4%
n/a
Aon Russell LifePoints Growth
16.5%
2.0%
n/a
Aon Russell LifePoints Target Date 2045
17.0%
0.6%
n/a
Aon Milford Active Growth
25.8%
10.9%
n/a
** The return since inception data has not been made available to us by the administrator.
More detailed performance reporting can be found here ».