Opinion: Do you want KiwiSaver with that mortgage? Cross selling and/or an acquisition appear BNZ's best bets as it enters maturing KiwiSaver market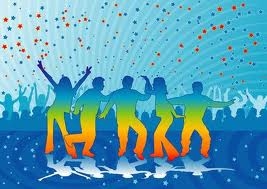 By Gareth Vaughan
What do you do when you're a keen young man attending a singles party but the party began at 8 pm and you're only turning up at 1.30 am?
Most of the single girls have either paired up or left the party and the ones that haven't might not be quite what you're looking for.
This is a similar scenario to the one facing BNZ, which is poised to launch its own KiwiSaver scheme more than five-and-a-half years after KiwiSaver, which now has more than two million account holders, launched back in July 2007.
As Tower noted last week, at just over 9,000 new sign-ups, KiwiSaver monthly membership growth in December was the lowest it has recorded since it started compiling its own data in January 2009. So other than the generation entering the workforce, most of the best customers are gone and BNZ - with no KiwiSaver track record - is going to have to try and win them off seasoned rivals.
Just what the thinking was at BNZ back in 2007, when Cameron Clyne who is now CEO of parent National Australia Bank was in charge, is hard to fathom. In contrast ASB and ANZ secured key roles as default providers, and Westpac set about building up nearly NZ$1.7 billion of KiwiSaver funds under management meaning BNZ's three main rivals are one, two and three in KiwiSaver with almost 59% of the NZ$13.65 billion under management between them. Meanwhile BNZ has been offering the AXA KiwiSaver scheme to its retail customers and AMP's to customers who are employers.
There's also the question of why the knowledge and expertise at NAB's MLC, one of the biggest fund manager milking Australia's compulsory superannuation regime, hasn't been brought in to help BNZ into KiwiSaver sooner.
Buy something
Asked what he'd do in BNZ's shoes Chris Douglas, Morningstar's co-head of fund research says: "If I was them I'd be buying someone."
The most obvious target is default provider Tower, where Guinness Peat Group wants to sell its 34% stake. With its NZ$894.2 million under management, Tower is the sixth biggest KiwiSaver provider. So buying Tower would give BNZ scale in one swoop. But it wouldn't come cheap.
Kiwibank, which has also left BNZ in the KiwiSaver dust, paid NZ$43.5 million up front for Gareth Morgan Investments last year and will have pay up to another NZ$14.5 million at an unspecified later date based on future performance milestones, including the level of funds under management, being met. So Tower would probably cost BNZ tens of millions of dollars at a time when NAB is struggling with its English patients the Yorkshire and Clydesdale banks, and local banks have just had to bolster their capital levels to meet the Reserve Bank's new Basel III capital adequacy standards.
But the Gareth Morgan deal saw Kiwibank's KiwiSaver funds under management jump by NZ$650 million to more than NZ$700 million, and it gives the state owned bank access to a client base whose pool of capital should continue growing.
Here's Douglas again: "You've seen Fisher Funds do really well out of acquisitions and obviously Kiwibank have been able to get a decent marketshare out of buying Gareth Morgan KiwiSaver. An acquisition can be very expensive. If you look at the prices Fisher (which paid NZ$20.9 million for Huljich's KiwiSaver business) and Kiwibank paid they certainly paid a premium. But  it does give you greater economies of scale, it does give you more people in the door and KiwiSaver is a very long-term game so it's not a bad thing to do."
The minimum KiwiSaver contribution from both employers and employees rises to 3% from 2% on April 1, and may well go higher, with KiwiSaver becoming compulsory, with a change of government in the future.
Peddle KiwiSaver to its customers
But if BNZ doesn't acquire, what's its other option? Peddle KiwiSaver to its existing bank customers of course. So if you're applying for a mortgage at BNZ anytime soon perhaps they'll ask: "Do you want KiwiSaver with that?"
Obviously Westpac, and to a lesser degree ANZ and ASB, have been successful at cross selling KiwiSaver to their customers.So it can be done.
But crashing the party at this late stage will probably also require undercutting rivals on fees and introducing very user friendly online service features. A point of difference would also be good. But whether BNZ has another one up its sleeve, after its plan to let customers use their savings to off-set their mortgage was kiboshed by the government last year, remains to be seen.
This article was first published in our email for paid subscribers. See here for more details and to subscribe.