Opinion: As the Government stymies BNZ's mortgage off-set KiwiSaver plans, acquisition may be the best route for this late comer to enter the market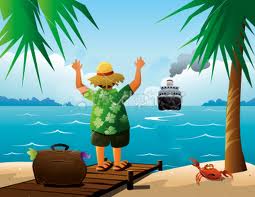 By Gareth Vaughan
Having been the only big bank to miss the boat when KiwiSaver launched in 2007, BNZ came up with an innovative way to crash the party.
The bank was plotting to launch a KiwiSaver scheme through which customers would've been able to use their savings to off-set their mortgage. This sounds like an advance on BNZ's TotalMoney home loans where the combined balances of a customer's accounts are taken and subtracted from the total owing on their mortgage, thus reducing the amount of interest they pay.
However, the government, likely after lobbying from rivals, has stymied BNZ's plans with amendments to KiwiSaver regulations that, among other things, specifically prevent arrangements such as nil-return investment policies for KiwiSaver schemes that are linked to external financial advantages, such as mortgage off-setting.
Effectively the bureaucrats have acted to prevent KiwiSaver schemes operating counter to the objective of  money being locked in until retirement, even though BNZ's scheme would've encouraged saving. And even though KiwiSaver members who signed up before June 1, 2009 are still allowed to use up to half their KiwiSaver money for mortgage payments.
So with its innovative, late market entry path blocked, what other options does BNZ have to get a KiwiSaver scheme of its own up and running, and to borrow from bank speak, make sure it's a compelling proposition?
There's the risky option of coming up with another innovative idea and hoping to actually get that one past the government. Then there's the option of launching a vanilla offering, perhaps with the help of parent National Australia Bank's wealth management arm MLC, but undercutting rivals on fees and out doing them with user friendly online service features. Or there's the copy Kiwibank route and buy an existing KiwiSaver provider.
The latter option would not come cheap but may now be the best option open to BNZ if it wants a decent foothold in the KiwiSaver market anytime soon, especially given the growth of KiwiSaver membership,which has just reached two million, is now slowing, more than five year's after the scheme's July 2007 launch.
Paying up
Kiwibank's parent New Zealand Post is paying up to NZ$58 million for Gareth Morgan Investments, with NZ$43.5 million paid up front and another NZ$14.5 million dependent on future performance milestones being met. The deal did, however, transform Kiwibank into a major KiwiSaver player with its KiwiSaver funds under management surging by NZ$650 million to more than NZ$700 million, lifting Kiwibank's previously fledgling KiwiSaver operations to the country's sixth biggest, albeit still behind ANZ's OnePath, ASB and Westpac.
So who could BNZ buy? Candidates might include Tower, especially with Guinness Peat Group looking to sell its 34% stake, SuperLife, or possibly a Fisher Funds Management or Milford Asset Management if the owners of those two firms, popular with retail investors, could be persuaded to sell and stay on.
But with the smallest of those money managers, Milford having about NZ$667 million under management including around NZ$68 million in KiwiSaver plus a strong reputation, and Tower the biggest having NZ$1.4 billion including about NZ$825 million in KiwiSaver, BNZ would have to cough up tens, if not hundreds, of millions of dollars to pull off such a deal.
Given NAB's widely publicised problems in Britain where its 25 year foray through the Clydesdale and Yorkshire banks has cost it billions, and the move to bolster BNZ's capital base ahead of the introduction of the Basel III capital adequacy standards - it raised NZ$400 million by issuing 400 million NZ$1 shares to NAB in May - splashing out big on an acquisition doesn't seem likely just now.
There's certainly no doubt BNZ has been serious about entering the KiwiSaver market. The bank's now departing head of private banking & wealth, Tracey Berry, told interest.co.nz in January when asked whether BNZ would launch its own KiwiSaver scheme: "I ran wealth for Westpac when we launched their KiwiSaver scheme, I also set up Kiwibank's wealth division. I've recently taken on Sharon McKay who was intimately involved in launching ASB's KiwiSaver scheme. So you can draw your own conclusion from that."
There are also suggestions that BNZ, which currently offers the AXA KiwiSaver scheme to its retail customers and AMP's to employers, has lined up Russell Investments to manage its own scheme.
Why the Government blocked BNZ
As for preventing BNZ's move to launch a KiwiSaver scheme where customers could use savings to off-set their mortgage, a spokesman for the Ministry of Business, Innovation and Employment told interest.co.nz the fundamental purpose of KiwiSaver is to assist people to save for retirement, with the Government having a clear objective of  money being locked in until that time.
"We became aware, during recent engagements with stakeholders, that the KiwiSaver Act 2006 did not necessarily ensure that profits generated by assets in KiwiSaver remained in the scheme," the ministry spokesman said.
"The (new) regulations clarify that returns in a KiwiSaver account accrue to the member's account and may not be used for other purposes before retirement. The amendments provide clarity to the market and ensure the regulatory environment reflects the fundamental purpose of KiwiSaver. The regulations apply equally to all KiwiSaver schemes."
For BNZ's part, a spokesman said the bank wouldn't comment on "speculation," but is always "looking at innovative ways to benefit our customers across a wide range of products and services."
This article was first published in our email for paid subscribers this morning. See here for more details and to subscribe.