Rising income, falling impairments and flat expenses push third quarter BNZ profit 34% higher to NZ$176 million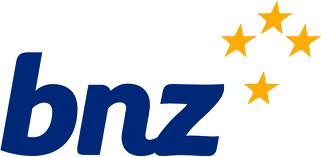 By Gareth Vaughan
Bank of New Zealand's profit rose 34% in the June quarter as income rose, impairments fell and expenses were held steady.
BNZ's latest General Disclosure Statement (GDS) shows unaudited net profit after tax for the three months to June 30 up NZ$45 million, or 34%, to NZ$176 million from NZ$131 million in the same period of last year.
The profit rise came as net interest income rose NZ$28 million, or 8%, to NZ$378 million and total operating income rose NZ$48 million, or 12%, to NZ$454 million. Operating expenses were unchanged at NZ$198 million and impairment losses on loans fell NZ$7 million, or 37%, to NZ$12 million.
The drop in impairments comes despite BNZ CEO Andrew Thorburn saying, with the release of the bank's half-year results in May, that the interim impairment charge of NZ$34 million was "extraordinarily" low and not sustainable due to pressures in retail, small business, the effect of the exchange rate, and factors such as tough times in the kiwifruit sector and post earthquake Christchurch.
Meanwhile, gross loans rose NZ$400 million in the June quarter - from March 31 - to NZ$58.696 million with housing term loans up NZ$140 million and other term lending - business and farming loans - rising NZ$84 million. Total deposits from customers increased NZ$818 million to NZ$34.701 billion.
Total assets rose NZ$1.2 billion to NZ$72.929 billion and total liabilities were up NZ$639 million to NZ$67.682 billion.
BNZ raised NZ$400 million by issuing 400 million NZ$1 shares to its parent, National Australia Bank (NAB), in May. Total shareholders' equity in the bank rose NZ$574 million to NZ$5.2 billion with NAB receiving NZ$25 million in dividends for the nine months to June versus NZ$330 million in the same period of the previous year.
The bank's leverage ratio, or number of times its total assets are larger than the shareholder's investment, fell to 13.9 times at June 30 from 15.3 times at March 31. See our bank leverage page here. BNZ's tier one capital ratio, representing shareholders' funds in the bank, rose to 10.43% from 9.59% at March 31, and its total capital ratio rose to 12.72% from 12.39%.
Total impaired assets fell NZ$24 million to NZ$505 million during the June quarter and 90 day past due assets rose NZ$38 million to NZ$252 million.
This article was first published in our email for paid subscribers this morning. See here for more details and to subscribe.