Craig Simpson reports on the release of the latest KiwiSaver fund results from ANZ and National Bank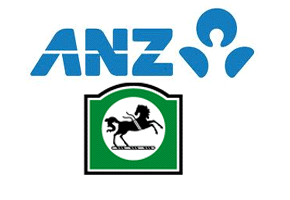 This is another instalment in the series where we summarise the results for each scheme provider as they come to hand.
ANZ and National Bank have recently released their performance data for the period ending December 31, 2012.  Our story covering the returns to September 30, 2012 can be found here.
(People in the OnePath scheme are in a different scheme to these two.)
Both ANZ and National Bank KiwiSaver returns have been consistent performers across the various risk profiles. Consistency in returns is just one of the many factors investors should be considering when choosing their KiwiSaver provider.
The performance ranking data provided by Morningstar shows that the ANZ and National Bank funds consistently rank in the top half dozen or so funds across most time periods measured.
The exception we have found is in the Growth Fund category where the ANZ and National Bank Growth Funds rank number 10 and 11 respectively over five years. The difference in returns between the 10th and 11th ranked funds is approximately 0.1%.
The two providers also have a Balanced Growth alternative in the same sector and these rank number four (ANZ) and five (National Bank). Again, there is approximately 0.1% difference in returns over five years between these two funds.  
As noted in our last story across the various ANZ and National Bank KiwiSaver Funds there is very little difference in returns.
In fact across all of the 6 ANZ and 6 National Bank funds the largest variance is in the returns for the Growth Fund option over one year where the ANZ portfolio performed better by 13 basis points (0.13%).
Most of the return variances between the ANZ and National Bank equivalent portfolios is less than 5 basis points (0.05%) and this is highlighted in the performance table at the bottom.
While the returns are very similar across the spectrum, there are some differences in the split between income and growth assets however asset allocation differences.
Taking a closer look at the various asset allocations we have observed the main variances in asset allocations between the two "providers" occurs in the more aggressive KiwiSaver funds, e.g Balanced Growth and Growth Funds.
Overall the National Bank Balanced Growth and Growth funds have a greater bias to equities (Australasian and International exposures combined). The National Bank Growth Fund has slightly more exposure to Property overall but the difference is reasonably small in the greater scheme of things, less than 0.2% in fact.
If these were the only the only two providers we had to chose from, in order to decide who to go with we would probably toss a coin.
Below is a table of the longer term performance of the various funds. The return data is before tax and after fees and is as published by the managers. (No adjustments have been made to take into account those additional fees which scheme providers may charge and which are not included in calculating the fund performance. We do make such adjustments, but they will not be included until the full benchmarking is published.)
ANZ KiwiSaver Scheme


31 December 2012

1 year
(p.a.)
5 year
(p.a.)
Since inception
(p.a.)
Cash Fund
2.89%
 
3.18%
Conservative Fund
8.37%
5.69%
5.55%
Conservative Balanced Fund
11.04%
5.28%
4.93%
Balanced Fund
13.46%
4.68%
4.16%
Balanced Growth Fund
15.87%
3.93%
3.22%
Growth Fund
18.31%
3.10%
2.20%
National Bank KiwiSaver Scheme


31 December 2012)

1 year
(p.a.)
5 year
(p.a.)
Since inception
(p.a.)
Cash Fund
2.90%
 
3.19%
Conservative Fund
8.39%
5.72%
5.60%
Conservative Balanced Fund
11.00%
5.28%
4.94%
Balanced Fund
13.54%
4.69%
4.18%
Balanced Growth Fund
15.90%
3.93%
3.23%
Growth Fund
18.18%
3.03%
2.11%
More detailed performance reporting can be found here ».