KiwiSaver performance comparisons to December 31, 2012 show a handful of providers dominate top spots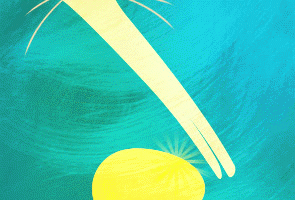 With a majority of the major KiwiSaver providers having released their performance data to December 31, 2012 we have updated our ranking table.
Detailed performance data can be here ».
Overall a small number of managers dominate the top spots across the various categories we report on.
Some familiar names keep appearing at the top of their respective sectors, namely OnePath (part of ANZ), Milford, SuperLife, Mercer and Aon Russell. Fidelity also has a strong showing in the Socially Responsible and Alternative (Misc) categories.
The tables below highlight the top three funds in each of the major catergories (Default, Conservative, Moderate, Balanced, Growth and Aggressive). The returns shown are before tax and have been adjusted to deduct any additional fees which the various KiwiSaver providers have not been taken into account already.
In the single sector categories, OnePath and Superlife dominate proceedings beating out the two brokers, namely Forsyth Barr and Craigs Investment Partners.
The brokers while being good at what they traditionally are known for (i.e. buying and selling shares over short time frames to make a profit) are not performing well in the wealth management discipline.
We could well see over time this position reversing as the brokers hone their skills.
Please keep in mind that performance is only one of the criteria that should be considered when reveiwing your KiwiSaver provider and other factors such as investment strategy, processes, people and fees need to be taken into account.
An authorised financial adviser (AFA) will be able to assist you in choosing the right fund for you based on your tolerance to risk, goals, objectives and life stage.
| | |
| --- | --- |
| Default | 3-year return p.a. |
| OnePath Conservative | 6.5% |
| Mercer Conservative | 5.6% |
| ASB Conservative | 5.4% |
| | |
| --- | --- |
| Conservative | 3-year return p.a. |
| SuperLife The D Fund | 8.6% |
| SuperLife AIM 30 | 8.0% |
| OnePath Conservative | 6.5% |
| | |
| --- | --- |
| Moderate | 3-year return p.a. |
| SuperLife AIM First Home | 8.7% |
| AonRussell LifePoints Conservative | 8.5% |
| Aon Russell LifePoints 2015 | 8.1% |
| | |
| --- | --- |
| Balanced | 3-year return p.a. |
| AonRussell LifePoints Moderate | 7.9% |
| OnePath SIL Balanced | 7.6% |
| Aon Russell LifePoints 2025 | 7.4% |
| | |
| --- | --- |
| Growth | 3-year return p.a. |
| OnePath SIL Balanced Growth | 8.0% |
| AMP OnePath Balanced | 7.8% |
| National Bank Balanced Growth | 7.7% |
| SuperLife Managed 60 | 7.7% |
| | |
| --- | --- |
| Aggressive | 3-year return p.a. |
| Milford Active Growth | 10.4% |
| Aon Milford | 10.0% |
| OnePath SIL Growth | 8.3% |
Story updated to include corrected SuperLife return data