Kiwis' funds under management soar by 12.9% in the past year; biggest gain in recent history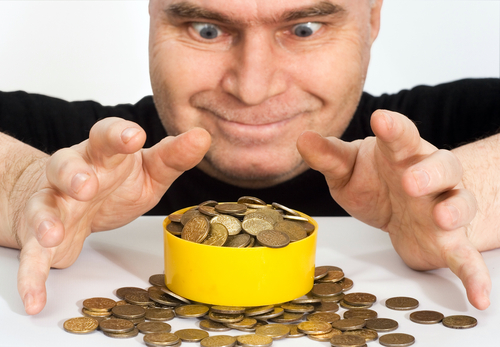 The amount of savings money held by wealth management firms for Kiwis surged by 12.9% to a new high of NZ$81.6 billion last year.
Figures for the December quarter just released by the Reserve Bank show that the increase both in dollar and percentage terms was the highest since the RBNZ changed the way it presented managed funds data in 2003. The total amount of money under management increased by some NZ$9.9 billion in the year.
The increase will have been at least partly fuelled by the continued inflow of funds to the now five-years-old KiwiSaver scheme and by the fact that sharemarkets had a great year.
For example, the New Zealand sharemarket, as measured by the NZX 50 Index of the top 50 companies roared ahead by an astonishing 24% in the calendar year.
The KiwiSaver funds grew by nearly NZ$4 billion during the year to reach NZ$15.4 billion.
But interestingly, the amount of KiwiSaver funds invested in New Zealand shares increased by only NZ$400 million, or 35.4%, to NZ$1.47 billion, while the amount of KiwiSaver funds invested with offshore shared galloped up 51.9% to NZ4.82 billion.
In the previous three years KiwiSaver managers were investing about three times more money in overseas shares than in local ones, but in the past year that figure blew out to about 3.3 times as much held offshore.
This would tend to back up the suggestions being made that there has been a lack of quality shares available for investors to get their teeth into in New Zealand. It also might suggest that the managers are waiting for the expected partial privatisation of state assets, which is due to be kicked off by Prime Minister John Key later today with details to be announced of a 49% sale of Mighty River Power.
The RBNZ figures show that the total amount of funds under management has NZ$26.6 billion since 2003, with KiwiSaver kicking in NZ$15.4 billion of that. It has not be a straight line rise, however Between December 2007 and December 2008 there was, thanks to the global financial crisis, a painful 14.2%, or NZ$9.9 billion, drop in the total value of funds managed.
After hitting a trough of NZ$59 billion in the March 2009 quarter, the total funds have since bounced back and grown by NZ$22.6 billion, a gain of around 38%.