Hot off the press: An early look at KiwiSaver return data for Aon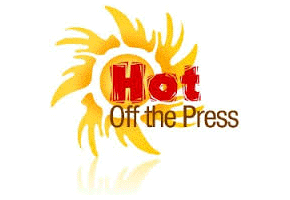 By Craig Simpson
Each quarter we take an indepth look at the major KiwiSaver providers and provide an over-view of how the KiwiSaver schemes have performed compared to their peers and market benchmarks.
This time around we are also providing an early look at some of the performance numbers for the first quarter of 2013 - and this is a look at the results from Aon.
At first glance over the past five years the standard multi-sector portfolios (Conservative, Moderate, Balanced and Growth have out-performed the Lifepoints (target date) portfolios by a reasonable margin .
Over the short term (i.e. less than one year) the Lifepoints portfolios have proved superior and it will be interesting to see if this trend continues into the longer dated performance numbers.
Under the Aon banner the Milford Active Growth Fund is clearly the superior performer over the past five years, returning nearly 13% p.a.
This return is approximately 8% p.a. ahead of other more aggressive funds offered by Aon.
Investors who have invested directly into the Milford fund will have received an additional return pickup of around 0.1% p.a. The variance in the return will be attributed to the fee structure being charged by Aon.
It is important to keep in mind that when looking solely at this out-performance you also need to consider that the various fund managers have different risk profiles, asset allocation and investment philosophy.
For investors with a more balanced risk profile the Aon OnePath Balanced Fund has offered the best performance over the last five years, and has out-perfomed the other funds offered over the past one, two and three years.
Nearly all of the one-year returns are below those for the same period as at 31 December 2012, but there are many more up arrows than down arrows in the table.
To calculate these initial returns we have simply used published unit prices and annualised the change in the unit price.
This enables us to provide you with a sneak peek into the latest results of how your fund may have performed.
The return data is before tax (at the investor's personal tax rate) and after fund management fees have been deducted. 
These returns may vary slightly from those published by the managers due to rounding and/or the additional adjustments made by some managers to account for taxable income and tax credits under the Portfolio Investment Entity (PIE) regime.
As more data and information comes to hand, our more complete analysis will be posted on the interest.co.nz website so keep a look out for these over the coming two to three weeks.
The arrows in the table indicate whether the returns are above, below or roughly the same as those returns calculated for the previous quarter (i.e. as at 31 December 2012).
Aon

(31/3/2013)

1yr
2yrs
3yrs
4yrs
5yrs
 
%
%
%
%
%
OnePath Cash
2.7
2.6
2.8
2.8
3.4
Tyndall Cash
3.6
3.3
3.4
3.3
4.2
Russell Conservative Fund
11.6
9.7
9.2
12.0
8.2
Russell Lifepoints 2015 Fund
11.9
9.3
9.0
12.8
7.4
Russell Moderate Fund
12.3
9.3
9.0
13.1
7.1
Russell Lifepoints 2025 Fund
12.7
9.0
8.9
13.7
6.2
Russell Balanced Fund
13.1
8.8
8.8
14.1
5.9
Russell Lifepoints 2035 Fund
13.5
8.7
8.8
14.5
5.2
OnePath Balanced Fund
14.6
9.6
9.1
13.3
7.9
Tyndall Balanced Fund
11.5
6.1
6.3
9.5
4.9
Russell Growth Fund
13.9
8.7
8.8
14.7
5.0
Russell Lifepoints 2045 Fund
14.2
8.5
8.7
15.2
4.1
Milford Active Growth Fund
25.1
15.9
12.1
14.5
12.8
Our previous story covering Aon's KiwiSaver returns for 31 December 2012 can be found here.