ANZ Retirement Savings Confidence Survey finds those stopping KiwiSaver contributions lose faith in making retirement goals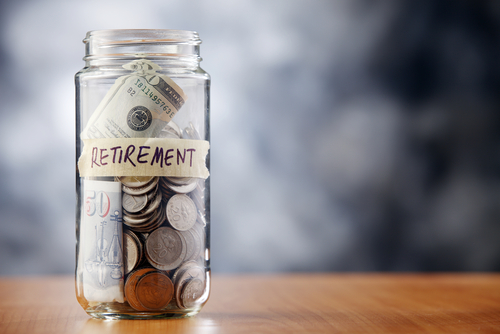 People who decide to stop paying into KiwiSaver accounts experience a big drop in confidence over whether they can make their retirement savings goals, according to ANZ's latest Retirement Savings Barometer.
The quarterly survey, which asked 1169 people between February and March whether they were making plans for retirement savings, found that 51% of people in KiwiSaver and making contributions were confident of meeting their goals.
However, this figure fell to just 29% for those no longer contributing to KiwiSaver.
Official figures up to the end of April show there are 2,110,251 KiwiSaver members, this is up 9.25% on the figure at the same time a year ago.
However, the number taking an "active contribution holiday" is now 97,461, which is up some 22.1% on the figure for April 2012.
ANZ Wealth New Zealand managing director John Body said it was encouraging to see that KiwiSaver, which has now been going for nearly six years, was making a difference to people's confidence about achieving their preferred retirement income.
"But it's concerning that such a large confidence gap is emerging between those who are sticking to their savings plans and those who have stopped paying into their KiwiSaver account," he said.
"It shows the importance of having your savings plan and not making KiwiSaver the first thing you sacrifice because it has a real impact further down the road.
"If you are in your twenties or thirties and take a five-year gap from paying into KiwiSaver then the impact on your final lump sum at retirement can run into tens of thousands of dollars. It could mean about 10% less in your nest egg."
At this time of year KiwiSaver members will be opening their annual statements and this is a good moment for people to take stock of their retirement savings plan, Body said.
ANZ calculates that people who have been in the scheme since it started in 2007, earning around NZ$800 per week, could have accumulated about NZ$18,000 by now.
"KiwiSaver continues to be in good heart," Body said
The 1,059 people that stated in the survey they are saving, plan to save, or who expect to have an additional source of income in retirement, were asked how much weekly income they would like in addition to New Zealand Superannuation when they retire, and how confident they were about reaching their savings goal.
Most of the figures are largely unchanged from the ANZ's previous quarterly survey results that were released in February. Of those surveyed 64% were saving for retirement, but 31% were not in a savings scheme. Of those saving - and that's not just in KiwiSaver - a total of 48% (up from 47% in the last survey) were confident of meeting retirement goals.
Asked whether savers should be confident about meeting retirement goals when many don't make big contributions through KiwiSaver, Body said: "That comes down to the heart of the survey.
"If you need for example a NZ$500,000 lump sum and you are only contributing NZ$100 a week you are not going to be very confident.
This is really the area where we go into financial literacy and how we provide advice and good tools for people to say 'how do I connect all the dots on this'.
"So, I don't want to assume because I have joined KiwiSaver my retirement savings are fine – and I think some people are doing that.
"There's actually another step to take, which is to say 'I'm in KiwiSaver now, I've worked out roughly how much I think I will need at retirement based on the lifestyle I want, I now can work out how much of a lump sum I need to accumulate in the remaining working life to get there'.
"So the missing piece then becomes how much I need to contribute on a regular basis. I think we as an industry need to help all our KiwiSaver members make that connection."
Asked whether something under 50% of people saving being confident about meeting retirement goals was a high enough figure, Body said: "Clearly we want that confidence to be higher.
"But we need to remember that KiwiSaver is only five,  coming up to six years old. For most New Zealanders it is our first experience of saving through a financial instrument.
"There's now 2.1 million New Zealanders in KiwiSaver. I think it is a bit of a journey, to coin an over-used phrase, I think 50%s not a bad result after six years but the question is how do we get real momentum in taking that 50 to 60 and then into the high 80s and 90s."