Hot off the press: Early runs on the board have meant Fisher, Milford and Tower KiwiSaver funds have been able to post double digit returns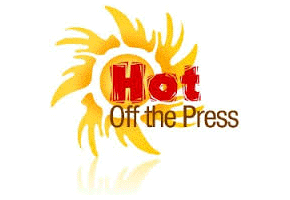 By Craig Simpson
Each quarter we take an indepth look at the major KiwiSaver providers and provide an over-view of how the KiwiSaver schemes have performed compared with their peers and market benchmarks.
This time around we are also providing an early look at some of the performance numbers for the second quarter of 2013 to June.
The combined effects of the US Fed communicating their intentions of tapering back their monthly bond buying program along with fears of a financial crisis in China, hit markets hard in May/June and many KiwiSaver managers will have felt the impact of this over the last quarter.
We are starting to see some short-term (over 1-month and 3-months) negative returns coming through in our data and this will be paring some of the returns back. This is especially evident in the more conservative funds where capital losses have been incurred on fixed income strategies due to rising interest rates and the continued uncertainty over the Fed's tapering program.
The more aggressive or equity heavy funds have held on to a large portion of the gains made over the previous 10-months or so to record solid performance over all time periods.
Milford's Active Growth Fund continues to be the star performer across the KiwiSaver spectrum and the manager has posted double-digit returns across one to five-year time frames.
The Active Growth Fund is approximately 8% ahead of Fisher Funds Growth Fund and approximately 10% ahead of the equivalent Tower Fund over the past 12-month period. Milford's performance is also superior over the longer time frames also.
Interestingly, the returns from the various Fisher Funds have turned the tables on Tower's KiwiSaver funds and are now performing better across most periods. As many readers will know Tower was recently purchased by Fisher Funds. There have also been some key personnel changes with many of the old Tower managers finding themselves surplus to requirements.
Inevitably there will be some short-term variances in performance between the Fisher and Tower portfolios until the new owners have had time to unwind the old positions and implement their own philosophy and processes in the portfolios.
To calculate these initial returns we have simply used published unit prices and annualised the change in the unit price.
This enables us to provide you with a sneak peek into the latest results of how your fund may have performed.
The return data is before tax (at the investor's personal tax rate) and after fund management fees have been deducted.
These returns may vary slightly from those published by the managers due to rounding and/or the additional adjustments made by some managers to account for taxable income and tax credits under the Portfolio Investment Entity (PIE) regime.
As more data and information comes to hand, our more complete analysis will be posted on the interest.co.nz website so keep a look out for these over the coming two to three weeks.
The arrows in the table indicate whether the returns are above, below or roughly the same as those returns calculated for the previous quarter (i.e. as at 31 March 2013).
Fisher Funds

(30/6/2013)

1yr
2yrs
3yrs
4yrs
5yrs
 
%
%
%
%
%
Conservative Fund
7.6
6.0
6.1
4.6
n/a
Growth Fund
18.8
7.4
9.3
11.1
7.9
Balanced Fund (50/50 blend of Conservative & Growth)
13.1
6.8
7.8
7.9
n/a
Our previous story covering Fisher Fund's KiwiSaver returns for 31 March 2013 can be found here.
Milford 

(30/6/2013)

1yr
2yrs
3yrs
4yrs
5yrs
 
%
%
%
%
%
Balanced Fund
20.3
12.6
11.2
n/a
n/a
Active Growth Fund
26.0
17.7
14.8
13.8
12.8
Conservative Fund*
n/a
n/a
n/a
n/a
n/a
* this fund has not been going for a full 12 months yet.
Our previous story covering Milford's KiwiSaver returns for 31 March 2013 can be found here.
Tower

(30/6/2013)

1yr
2yrs
3yrs
4yrs
5yrs
 
%
%
%
%
%
Preservation Fund
3.6
3.2
3.2
3.2
3.7
Cash Enhanced Fund
5.7
5.6
5.6
5.9
5.0
Conservative Fund
7.0
6.1
6.1
7.3
5.4
Balanced Fund
11.8
6.7
7.2
8.1
4.8
Growth Fund
16.4
7.5
8.4
9.41
4.2
Equity Fund
16.7
5.2
7.6
8.5
1.8
Our previous story covering Tower's KiwiSaver returns for 31 March 2013 can be found here.