NZ Post accounts show that final amount paid for Gareth Morgan funds business was just short of the maximum possible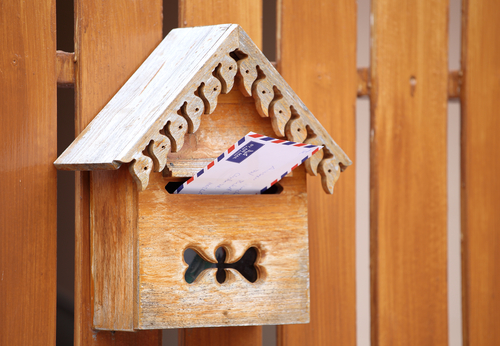 The final price paid for sale of the Gareth Morgan Investments fund management business was just short of the maximum $58 million possible, according to financial accounts released by NZ Post.
The Gareth Morgan business, including Gareth Morgan Kiwisaver was bought by NZ Post's subsidiary Kiwibank in early 2012 for an as-then undisclosed sum.
However, it has been subsequently revealed that the transaction included cash upfront of $43.5 million, with a deferred payment, a so-called earn-out of up to $14.5 million - making a potential total payment of $58 million.
But the NZ Post annual accounts for the June 30 year that have just been released show that the final payment, made in April this year, was for $13.775 million, bringing the grand final total to $57.225 million.
A note to the accounts said the final amount paid was less than the maximum because "the level of funds under management [by Gareth Morgan Investments] was less than the contracted amount".
NZ Post's declared after-tax profit of $120.998 million for the June year shows its continued evolution into a business of two halves - a postal business in structural decline and a growing bank - with Kiwibank separately reporting a profit of nudging $100 million.
At an operating level NZ Post made a profit of $65.282 million, down from $85.847 million a year ago.
How much this reduction was due to the loss of a long-running court case involving postal workers holiday pay dating back several years is not clear.
A note to the accounts says that included in the salaries and wages figures for the year is "an amount" relating to holiday pay between 2002 and 2009 and which was the subject of the court case brought by the union and lost under appeal.
The accounts show a massive lift in wages and salaries to $618.066 million from $492.848 million, though this may in part be due to the resumption of full ownership during the year of the Express Couriers business, for which separately an amount of $65.827 million is shown for wages and salaries.
NZ Post is again indicating further likely redundancies in its postal division.
The segmented section of the accounts showed total core postal revenue of $795.556 million for the year, down from $863.138 million the previous year, while in the latest year there is a pre-tax loss of $90.403 million and an after-tax loss of $51.523 million, compared with profits of $16.41 million and 25.762 million respectively the year before.
Chief executive Brian Roche said tight cost management enabled the letters business to "essentially break even at an operating level".
"However, consistent with global trends the rapid decline in the use of letters as a means of communication is placing increasing pressure on this service."
He said that while there continued to be opportunities for the group's mail &communications business, fundamental change was required in the network to adjust to changing customer preferences and access these opportunities.
"We are implementing strategies such as the reconfiguration of our mail processing network and exploring digital solutions. That is only part of the solution and there remains a pressing need for greater flexibility in the Deed of Understanding with respect to delivery and the retail store network.
"The desired flexibility is required so we can implement further strategies when necessary and to provide our customers with certainty."