Two Treasury researchers find that the KiwiSaver program is not achieving its goal of increasing the net wealth of the country, having no effect in meeting its objective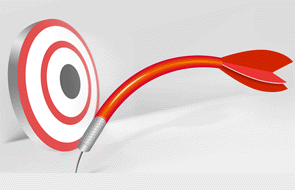 In a Treasury working paper released earlier this week, authors David Law and Grant Scobie conclude that "KiwiSaver has not been associated with greater accumulation of net wealth by its members and hence improved retirement income outcomes."
Members are building retirement savings in KiwiSaver, this suggests, but only by diverting it away from other retirement savings options.
Such diversion behaviour has been a longstanding criticism of such schemes. In fact, similar macro points have been made about the way the compulsory scheme in Australia operates.
Usually this criticism is bundled with the observation that the funds management industry is the main beneficiary of these types of officially-sanctioned schemes.
KiwiSaver is a voluntary savings scheme aimed at increasing the retirement wealth of a target population. Its introduction in 2007 was prompted by a view that household saving in general appeared to be low and declining, and that there may be some who would reach retirement with an accumulation insufficient to allow them to sustain their pre-retirement standard of living.
In the paper (which is not the official view of Treasury), Law and Scobie have looked at data from Statistics NZ's Survey of Family, Income and Employment (SoFIE), and KiwiSaver data from the IRD.
SoFIE is a longitudinal data set which includes, as well as a wide range of socio-economic variables, details of individual assets and liabilities. Administrative data from IRD provides individual KiwiSaver membership information.
Their study was for an eight year period to 2010 and they used two approaches to the data. The first actually found that the net wealth gains of non-members were $16,000 higher than for members.
When they analysed the same data using the other technique the results were similarly negative, but worse.
And when they looked at work by others assessing how well KiwiSaver is working to address the goal of raising overall savings rates they "found no association between KiwiSaver membership and expected retirement income outcomes (an important element of which must be net wealth at retirement)".
KiwiSaver membership has been a huge political success in that many more people have signed up than was originally anticipated.
Part of the reason may be that the Government has added a powerful incentive through its Kickstart bonus and matching contributions that now total NZ$5.8 bln.  However, none of these transfers build our national savings rate. 
So far, employees and employers have paid into the schemes NZ$13.3 bln. The total $19.1 bln paid in to all schemes has grown to NZ$22.3 bln over the seven years KiwiSaver has been active.
In an embarrassing comparison for KiwiSaver, over the 12 years the NZ Super Fund has been operating, the Government's NZ$14.9 bln contribution to the Cullen Fund has grown to NZ$25.8 bln by June 2014.
Unless something different happens, this paper suggests that KiwiSaver as it is currently structured will do little improve our poor national saving rate.
You can read the full Working Paper here.