NZIER calls for govt to strengthen KiwiSaver scheme, to get ageing population diversifying investments beyond NZ property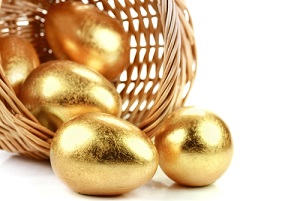 New Zealanders are being warned our retirement kitty is too heavily exposed to the domestic economy, so risks being drained if we suffer a major economic downturn.
The New Zealand Institute of Economic Research (NZIER) says 95% of our private wealth in tied up in assets held here – mainly in the form of land and property.
With the majority of our eggs in one basket, we could take a painful hit if we were to suffer from natural disasters or some other economic crisis.
The NZIER report, 'KiwiSaver and the wealth of New Zealanders', explains there are two ways retired New Zealanders get an income; public financing through New Zealand Superannuation and private savings through KiwiSaver.
The report's lead write Aaron Drew says KiwiSaver has the most diversified exposure, as funds are invested overseas.
NZ Super
While NZ Superannuation has a diversified portfolio, he points out NZ Super is predominantly financed by tax revenues.  
If we have lower levels of income growth, the government's tax revenue decreases, as do its Super payments.
Furthermore Drew says, "A poor period of performance or a large "shock" (e.g. another natural disaster or international financial crisis) could also be large enough that a government chooses to change entitlement to NZ Super to meet its fiscal constraints.
"Even absent any such "shock", or period of poor performance, there is nothing preventing a government from changing NZ Super's parameters."
Private savings
As for the private saving New Zealanders use to supplement their Super, Reserve Bank figures show 95% of these assets are held in New Zealand. Looking specifically at the financial assets New Zealanders have, 90% are held in New Zealand.
Of all the assets on the New Zealand household balance sheet, 49% ($580.8 billion) are tied up in housing and land, 33% ($396.5 billion) in equity and investment funds including KiwiSaver, NZ Super Fund and ACC, 12% ($137.0 billion) in NZ registered bank and other deposits, and 7% ($84.8 billion) in other financial assets such as insurance reserves.
Drew says, "Compared with many OECD countries, private wealth in New Zealand tends to be highly concentrated in New Zealand assets, in particular residential property".
So if property prices come off the high they're on; the gains retirees may have been hoping to live off go.
He sees a couple of headwinds slowing the property boom:
"The fact that New Zealand's population is ageing and many regions of New Zealand will face flat or declining population levels over the next few decades… reducing the demand for housing (particularly traditional family-sized homes).
"The widely-held view that house prices in New Zealand are over-valued, particularly in Auckland given the decline in rental yields to very low levels (under 3% gross) and the large increase in house price-to-income ratios (from around 4 a decade ago to over 8)."
Furthermore, Drew says if the Government stops pumping as much money into NZ Super, the wider economy and thus property prices will take a hit.
He concludes, "Reliance on a single risky asset or country carries concentration risk and higher potential for poor outcomes compared to a more diversified portfolio".
At a national level, our retirement kitty is accordingly vulnerable.
KiwiSaver
Drew sees KiwiSaver is a solution to achieving the diversification we need.
He says, "Most KiwiSaver accounts are broadly diversified portfolios of domestic and foreign assets, with the level of foreign assets (and expected long run returns) increasing as a portfolio's risk profile is increased given the greater exposure to international equities.
"As such, KiwiSaver is a mechanism to reduce the financing risk and achieve the benefits of portfolio diversification (a higher return per unit of risk). As KiwiSaver portfolio balances grow with time, this benefit will also rise."
Drew says New Zealand's tax rules contribute towards this "home bias", as they encourage people to invest in property, while KiwiSaver subsidies redirect asset allocations back to financial assets, particularly those abroad.
Accordingly, he says the government should be doing what it can to attract people to the scheme.
He says the $1000 kick start bonus on signing up to KiwiSaver, which the government did away with in the 2015 Budget, was a small cost in the bigger scheme of things.
He criticizes the government for not taking a more forwarding-looking approach to KiwiSaver.
From a fiscal perspective, he says "The eventual net tax take [on KiwiSaver fund earnings] will turn positive in favour of the Crown, in the same way the Government's got more money out of the Super Fund than it's put in". See this interview with the NZ Super Fund CEO for more on this.
Drew also says the $1000 kick start is a small cost compared to incentives, like on-going tax deductions, offered overseas.
Since its inception in 2007, 2.5 million people have signed up to KiwiSaver, with 75% of those aged 18 to 64 being members. Before KiwiSaver only around 15% of the workforce were in occupational savings schemes and the number was declining.