Regulator wants to see financial institutions reward staff just as much for serving customers' interests as for meeting their sales targets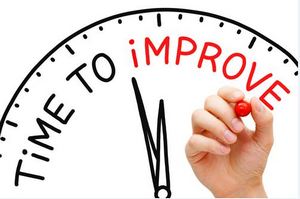 By Gareth Vaughan
The Financial Markets Authority expects banks and other financial institutions to reward staff for conduct that addresses customers' best interests to the same extent as rewarding them for achieving sales and bonus targets, the FMA's director of regulation Liam Mason says.
Mason told interest.co.nz this was one issue the regulator was trying to emphasize in its first monitoring report on practices in sales and advice in the financial services sector, released this week.
The report notes vertically integrated distribution models, where a business is the provider, manager and distributor of a product, can exacerbate conflicts of interest. Remuneration and incentive arrangements can also reinforce conflicts of interest, especially when sales staff are remunerated on a volume basis or through bonus structures, the FMA says. Firms often lack systemic approaches to conflicts of interest, the report adds, noting examples of cases where customers were sold life insurance or KiwiSaver when their original intention was to get a credit card or home loan.
"That (potential conflicts from vertically integrated models) is something we've highlighted in our strategic risk outlook as being an inherent driver of risk in financial markets in New Zealand and other places," Mason says.
"And what we're saying with this report is not stop doing this necessarily, but we expect firms in the future to show us how they're balancing any conflicts of interest that are built into their distribution models. So how they're balancing one set of incentives with another, how they're rewarding conduct that looks after customers outcomes just as much as they're rewarding conduct that is based on sales or volume targets."
'Not seeing QFE system making it easier to provide advice to customers'
The report notes there are 26,000 advisers working for 57 organisations such as banks known as qualifying financial entities (QFEs). Mason says many financial sales and advice providers couldn't tell the FMA whether advice, class advice or personal advice, was being provided to customers or not. Cascading up through the institution that makes it "incredibly difficult" for the board and senior management to have a focus on how their processes improve customer outcomes, Mason suggests.
"And that very much comes through within the QFE system where this is a model designed to make it easier to provide advice to consumers, but what we don't see from this data is that that's coming through to advice being provided to consumers."
The FMA report also notes about half KiwiSaver sales in the six months from May to October last year were transfers between schemes, or switching. There were about 70,000 transfers over the six months with the net effect being non-banks losing market share to banks. Asked whether this switching volume was higher than expected, Mason says the FMA doesn't have a view on what an optimal number could or should be.
"One of the things that we have to keep in mind whenever we're looking at KiwiSaver is it's a built in part of the KiwiSaver system that people can easily transfer between schemes," says Mason.
"KiwiSaver rules do allow certain types of incentives and the focus there really is on minor incentives and also on things that aren't external to a KiwiSaver scheme. What we're looking for and what we're engaging with firms to talk about is we're looking for incentives that aren't a distraction from the advice or assistance that can help consumers to make their choice based on merits of the scheme and the scheme that's the best fit for them."
KiwiSaver members transferred without their consent
The report highlights, as "an isolated area of concern," KiwiSaver members being transferred without their consent. The FMA says it doesn't have evidence that this is widespread, but has "followed up with one provider in particular to improve their controls." Furthermore it notes two providers who had a high percentage of member requests for transfers out that were subsequently stopped saying, "we will follow up and monitor switching and retention tactics to ensure members are being treated fairly."
Mason declined to name any of the firms involved and confirmed the FMA's not currently taking enforcement action against any KiwiSaver provider. 
"The firm in question (in relation to members being transferred without their consent) engaged with us very willingly and very well to improve their systems and that's what we want to encourage. We want effective improvement and that's what we're seeing," says Mason.
And the FMA is still engaging with the two firms who had a high percentage of requests for transfers out stopped, with the percentages being 12% and 26%, much higher than the average, Mason notes.
"These are firms where the member has been transferred from their scheme and then transfers back. So what we're wanting to talk with them about is to ensure that we're not seeing any overly aggressive retention tactics."
No systemic mis-selling
Despite the concerns raised and improvements sought, Mason says the FMA isn't seeing any systemic mis-selling in the KiwiSaver market.
"We're not seeing widespread misconduct...in the context of mistreating customers or illegal practices, we're not seeing that," says Mason.
The FMA wants to see KiwiSaver members engage both with the product and their provider, he says, asking for advice if they need it.
"And they should expect to be given advice or to be directed to where they can get advice."
FMA's going to have 'much higher expectations'
For financial service providers the FMA's signalling a need for improvement in governance, compliance, supervision and reporting, Mason adds.
"We understand this is a change that will take some time to come through because we are looking at behavioural and cultural change within firms. So we do want to work with them to achieve that."
KiwiSaver providers have got until the end of 2016 to transition to the new regulatory regime under the Financial Markets Conduct Act.
"We're signalling that we're going to have much higher expectations coming under that," Mason says.
'In terms of the standards that we're signalling here, licensing gives us a real range of tools that we can use."
Revoking an entity's licence will be the most serious option available to the FMA. Other options will include censures, warnings, slapping conditions on licenses, stop orders and directions to improve standards and comply with the new standards.
The charts below detail the membership growth of bank run KiwiSaver schemes, and 826 complaints recorded by KiwiSaver providers during a six month period reviewed by the FMA.
Complaints
*This article was originally published in our email for paying subscribers early on Thursday morning. See here for more details and how to subscribe.