While the higher currency might not be what the RBNZ wants, some KiwiSaver funds will be getting a boost from their hedging policies, growing members balances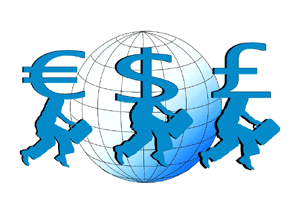 By Craig Simpson
On the release of the latest Monetary Policy Statement, Official Cash Rate review and subsequent statements, the NZD/USD continued its recent upward trajectory and pushed through the 71c barrier.
In fact, against all the major currencies the Kiwi dollar was up strongly. While the move higher is not what the Reserve Bank of NZ wants and they maintain it is well above where it should be, there are some benefits for those KiwiSaver funds that have their international investments which are either fully or majority hedged.
Hedging within the realm of an investment portfolios is used to reduce currency risk and volatility, rather than to speculate on the direction of certain currency pairs.
Within KiwiSaver schemes we have found an overwhelming number of funds fully hedge international bonds and property investments back to NZ dollars as a default position. Hedging both these assets classes back to NZ dollars provides a pickup in the yield and means that the return to an investor in NZ is similar to what is received locally but provides the added benefits to investors of providing greater liquidity and diversification.
Global equities which provide little by way of income or yield pick up is a slightly different proposition. The hedging position differs across managers and will depend on the managers outlook for the global economy and various currency pairs.
The recent trek higher in the NZ dollar will have some impact on returns for the end of this quarter. Those funds that have a high percentage hedge in place (say over 70%) will be providing investors with some return pick up over and above what the underlying portfolio of investments is providing.
The funds that are 50/50 hedged will still be providing some additional pick up and those with no hedging or minimal hedging in place will be possibly going backwards once all the assets are repriced in NZ terms.
To hedge, or not to hedge is a circular debate with evidence illustrating that during certain time frames hedging has been beneficial and yet at other times hedging has detracted value from a fund. We often here that hedging is a zero sum game, that is that over the long term due to the ups and downs from currency movements there is no benefit afforded to a manager from hedging.
Recent observations of KiwiSaver managers, the markets and currency movements suggest that having some level of hedging in the portfolio has been beneficial for KiwiSaver accounts.