ANZ, Simplicity and the Grattan Institute debate whether more transparency will force KiwiSaver providers to cut their fees more aggressively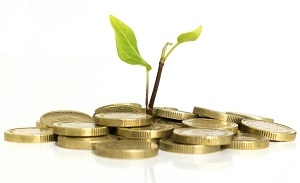 By Jenée Tibshraeny
Some KiwiSaver providers are welcoming a proposed law change to make them disclose their fees in easy to understand dollar terms, rather than just percentages.
Yet question marks remain over whether heightened transparency will be enough to see fees fall more quickly than they have since the scheme was introduced in 2007.
Financial Markets Authority chief executive Rob Everett says transparency will spur more competition, as providers will attempt to differentiate themselves from their competitors. While some will do so by offering different services, others will do so by dropping fees.
Sam Stubbs, the founder of the new KiwiSaver provider, Simplicity, which promises to "only charge members what their account costs to manage, nothing more", agrees more transparency will enable consumers to make smarter decisions and pressure providers to lower fees.
Stubbs says: "There's going to be a tremendous amount of market pressure from consumers to have a lot of these egregious fees addressed. I think the market's going to sort this out really quickly."
Yet ANZ's general manager of funds and insurance, Ana-Marie Lockyer, is less convinced. She supports more transparency but says the bank is focussed on making sure its KiwiSaver members consider the return on investment after fees, rather just returns, or just fees.
Jim Minifie, a director of the Grattan Institute, an Australian public policy think tank that's done a lot of research in this area, goes even further to say more disclosure won't be enough to drive costs down.
Minifie (who's been in New Zealand for an Institute of Directors event) says: "Expecting the retail consumer to be the one that provides effective price pressure is an expectation that will be dashed.
"It's a relatively complex product and most consumers don't understand it, and therefore the intensity of price pressure that you get from consumer competition can really be eaten up by excess marketing spend by the funds."
What are we currently paying in fees?
The FMA's KiwiSaver Annual Report shows the proportion of fees being paid in relation to the scheme's assets under management has been tracking down.  
On average KiwiSaver members paid $84 in investment management fees, $30 in administration fees, $9 in other expenses, and $2 in trustee fees, in the year to March.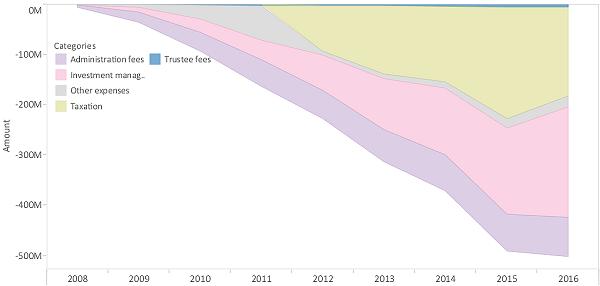 Looking at admin fees more specifically, on average over the last year these rose by $1 to $30 for active scheme members, while they fell $7 to $27 for default scheme members.
Minifie says admin fees should not be growing, as these costs are completely unrelated to the amount of funds in the KiwiSaver scheme.  
As for investment management fees, on average these rose by $17 to $93 for active scheme members, and by $1 to only $39 for default scheme members.
The first graph shows default scheme fees and the second active scheme fees:


ANZ's Lockyer accepts active schemes will incur higher costs as it takes more work to manage them and they typically deliver higher returns. She maintains it is good more people are moving to these schemes.
"If you're active, you're engaged and you're thinking about your retirement plan," she says.
"We constantly review our fees and sit in the middle of the pack. We are an active manager and are committed to that philosophy of active investment management."
Simplicity: There's room for fees to come down
Simplicity's Stubbs says fees are too high and the variance between different providers is huge.
"If you have $50,000 in your KiwiSaver account, the most expensive fees charged are $1356; the least expensive are $185. How does the most expensive, which is NZ Funds, justify a fee eight times that of the lowest fee provider, which happens to be us," Stubbs says.
"In no other industry would the most expensive be eight times the price of the cheapest, and certainly not in financial services…
"So how does that happen? A lack of transparency. People have charged embarrassingly high fees because they can, and they can because their members don't know about it."
ANZ: Fees need to be reinvested in member education
Lockyer says: "KiwiSaver is still very much in its infancy when compared with many overseas pension schemes and there are absolute benefits of scale to come. As funds grow, there's no doubt that fees will reduce over time and it's pleasing to see fees are starting to come down already."
Asked at what point she believes economies of scale will kick in and we will see a greater drop in fee levels, she says KiwiSaver is still at the point where fees need to be reinvested into "member education, financial literacy, digital tools and making advice accessible".
She also notes the regulatory changes ahead are huge and will incur costs.
"We still need to develop. We're no longer talking about getting people into the game. We're really talking about how best they play this game to get the outcome that's right for them."
She says there are still a number of people in default schemes, so there's a lot of work to do and investment to be made before fees will really drop off.
"Is it five years, is it 10 years? I'd like to see continued improvement… in member engagement."
Asked to respond to claims KiwiSaver providers are simply clipping the ticket and charging too much, she says: "Is the criticism fair? No, I believe providers are doing the best they can to reinvest that money to help engage members in KiwiSaver."
Grattan Institute: Default schemes need to be stable
Minifie believes it is important for the market to have active schemes as these give people the freedom to determine their own affairs.
He says there's no need to overturn that, provided the advice framework is adequate.
Yet he believes protections are needed for those in default schemes.  
"Governments should provide for people to make choices, but also to take responsibly to ensure default schemes are strongly defensible - offering good, low cost products - and that means you don't want to leave that default part of the market to full retail competition," Minifie says.
Simplicity: Minimum contributions need to go up
Stubbs is confident new legislation requiring KiwiSaver providers to be more transparent will provide a platform from which the Government could start increasing minimum contributions from where they are now at 3%.
He believes the mandatory contribution rate should go up 0.5% per year over the next 10 years.
"But you've got to give people a long time to get used to that. You've got to give them a decade to adjust. Because it gets built into wage negotiations, people can plan for it."
He accepts that increasing your retirement fund may leave you with a smaller 'rainy day' fund, so says some of the provisions that allow you to make KiwiSaver withdrawals may need to be relaxed.
Otherwise a parallel set of products may need to be introduced to ensure people still have access to emergency savings. 
*This article was first published in our email for paying subscribers. See here for more details and how to subscribe.