ANZ seeking tax credit compensation for 51,000 KiwiSavers after bank discloses processing error that led to lower tax credits than savers should have received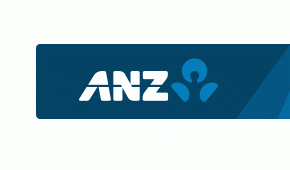 ANZ says it's making a claim to the Inland Revenue Department over KiwiSaver member tax credits after discovering processing errors within the bank. Additionally the bank will credit affected KiwiSaver's accounts with investment returns to compensate for where they would have been if the error had not happened.
ANZ is asking for additional member tax credits to be credited to some customers' KiwiSaver accounts The bank says 51,000 customers suffered financial loss from the error, although most customers impacted have been underpaid by $50 or less. The errors date back to 2009.
"ANZ is making a claim on behalf of impacted KiwiSaver members to Inland Revenue for the additional member tax credits to be credited to those customers' KiwiSaver accounts. In addition, ANZ will credit their KiwiSaver accounts with the investment returns that would put them in at least the same position they would have been if the error had not occurred. ANZ expects payments to be completed in August," the bank says.
"While ANZ has identified 51,000 customers who are financially impacted by the error, exact numbers and amounts won't be known until the correction has been processed by Inland Revenue. For most of those impacted members the underpaid amounts are expected to be $50 or less."
An ANZ spokesman told interest.co.nz the investment return compensation would cost the bank about $2 million.
The bank says it has worked on this issue with IRD, its KiwiSaver supervisor the New Zealand Guardian Trust Company, and the Financial Markets Authority. ANZ will communicate with impacted customers when their payments are completed in August. The bank says it has taken steps to ensure the circumstances leading to this error won't be repeated.
"ANZ apologises to customers for any inconvenience." 
Eligible KiwiSaver members are currently entitled to an annual member tax credit of up to $521.43, as long as they contribute at least $1,042.86 during the year.