Our comprehensive review of Aggressive KiwiSaver fund returns to December 31, 2017, identifies who has the best long-term results. But it shows managers for a quarter of these funds aren't up to scratch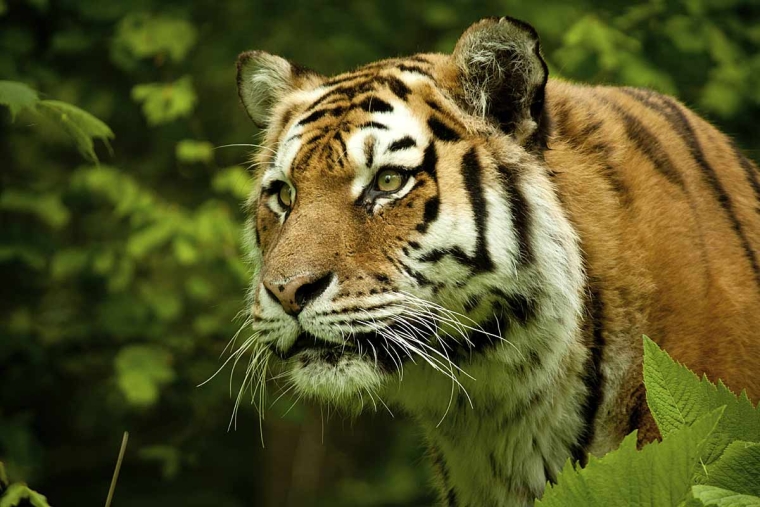 By David Chaston
You are in an aggressive KiwiSaver fund to grow your retirement savings the fastest way possible and you are prepared to ride though the risks of longer term ups and downs.
For some 'risk' means opportunity. For most however, if you choose this strategy you will need to have a longer term investment horizon, perhaps over two full business cycles (25 years ?) to ensure you come out on top in the end.
In the meantime, it is hard to know whether current returns 'now' should be used to assess such long-term strategy and progress.
But you can benchmark your fund against other similar aggressive funds. To be satisfied, you would want confidence your fund manager was performing well on this benchmark.
And as these funds have been going almost ten years, that long term assessment can now start to be made.
The tables below rank the results since April 2008 on the basis that you are saving regularly into these funds and the fund managers are earning a tax-paid and all-fees-paid basis.
The variations are surprisingly wide. The table is ordered by the total amount in the fund since inception. But not all have been going for the full term, which is where a comparison based on the effective per annum cumulative return will help. And for funds that started later, remember they have hit the business cycle in a different way, so strict comparison with those that started in April 2008 is not truly 'fair'.
But despite all that, the variations are still surprisingly wide.
To understand that, you need to look at the second table, which gives a broad perspective of how each manager has invested the Fund. Mandates and portfolio component choices play a big role in the resulting returns. Managing this structure is the key skill you are paying for when you hire an investment manager by investing in their fund.
Some will get lucky in the way the investment cycle plays out; they will say it isn't luck but superior analysis and judgement about how markets will evolve in the future. And to be fair, you should expect them to be right about this - that is what you are paying for.
In our Default KiwiSaver fund review we set out a benchmark for the past year based on the really good investing conditions that have applied. We can use that same process to set a minimum for what these aggressive funds would have earned as a minimum in 2017*. That is 14.1% after-tax and after-all-fees. It is a bit academic for these funds because you won't be chopping and changing, but it will help understand the minimum a good fund manager should have been able to achieve. The good news is that most of them achieved this minimum (which is a gain of +$4,024 from investing activity in 2017 for funds that have been going since April 2008). But seven didn't. Seven; that's almost a quarter of funds with managers or strategies that couldn't meet a passive market benchmark in 2017.
The risks for being in an aggressive fund are real. A business cycle downturn can wreak havoc with your strategy, especially if you are the worrying kind and start thinking short term and feel you need to abandon your long-term strategy.
Still, think of it like this: If a major correction came now (and you have been in KiwiSaver since April 2008 and have had an income profile similar to our median benchmark), you could suffer a -25% drop in value and still be better off than being in a default fund - if it didn't suffer. (Of course, an economic correction could well reduce the value of a default fund too).
So the risk you might like to prioritise is how long it is until your retirement. If it is less than one business cycle (say 12 or so years), you should think twice about using an aggressive fund. As you get near the end of your income earning years, you won't have the same ability to start over if something untoward befalls your life.
Of course, if you won't need your KiwiSaver funds exactly on retirement, your calculations might be different again. Remember, you are likely to be a long time retired - possibly 20 years or more - so that fact too may affect your thinking.
Anyway, here is the track record of the KiwiSaver funds, which are in the highest risk category there is.
Aggressive Funds
 
 
 

Cumulative

contributions

(EE, ER, Govt)

+ Cum net gains

after all tax, fees

Effective

cum return

= Ending value

in your account

Effective

last 3 yr

since April 2008
X
Y
Z
to December 2017
 
 
 

$

% p.a.

$

 
 
 
 
 
 
 
 
 
ANZ OneAnswer Australasian Share
A
G
AE
30,328
24,480
11.7
54,807
11.4
ANZ OneAnswer Australasian Property
A
A
P
30,328
22,928
11.2
53,256
10.0
ANZ OneAnswer International Share
A
G
IE
30,328
21,352
10.6
51,679
11.4
ANZ OneAnswer Growth
A
G
G
30,328
18,506
9.6
48,834
8.9
ANZ Growth
A
G
G
30,328
18,276
9.5
48,604
8.8
Fisher Funds Growth
A
A
A
30,328
17,257
9.1
47,584
9.1
ANZ Default Growth
A
G
G
30,328
17,120
9.0
47,448
8.7
Kiwi Wealth Growth Fund
A
A
A
30,328
17,057
9.0
47,384
8.7
Mercer High Growth
A
A
A
30,328
16,693
8.9
47,021
9.9
ASB Growth
A
G
A
30,328
16,625
8.8
46,952
9.3
Aon Milford
A
G
AE
27,460
18,946
11.8
46,407
10.3
Fisher Funds Two Equity
A
A
IE
30,328
15,949
8.6
46,277
9.9
Westpac Growth
A
G
G
30,328
15,840
8.5
46,167
8.4
ANZ OneAnswer International Property
A
A
P
30,328
15,740
8.5
46,067
5.4
AMP Aggressive
A
A
A
30,328
13,916
7.7
44,244
8.0
Booster High Growth
A
A
A
30,328
13,668
7.6
43,995
8.8
 
 
 
 
 
 
 
 
 
ANZ OneAnswer Sustainable Growth
A
A
IE
29,459
13,779
8.1
43,238
8.6
Booster Geared Growth
A
A
A
27,015
14,696
10.1
41,711
11.7
Milford Active Growth
A
G
AE
25,013
15,142
11.9
40,155
10.4
Booster International Share
A
A
IE
24,782
11,742
10.0
36,524
9.7
QuayStreet Equity
A
A
 
26,126
10,294
8.1
36,419
8.8
QuayStreet NZ Equity
A
A
 
22,232
13,001
13.3
35,232
13.7
Booster Socially Responsible Growth
A
A
AE
24,782
9,058
8.1
33,840
9.4
Booster Trans-Tasman Small Companies
A
A
AE
24,782
6,897
6.5
31,679
10.6
QuayStreet Australian Equity
A
A
 
22,232
4,809
5.9
27,041
6.6
Generate Focused Growth
A
A
A
17,377
4,741
9.6
22,118
9.6
Amanah KiwiSaver Plan
A
A
 
14,287
1,668
5.5
15,954
4.6
Booster KiwiSaver AC Growth Fund
A
G
A
13,026
2,559
9.7
15,585
10.1
Booster KiwiSaver Options
A
A
Mi
13,026
1,376
5.5
14,402
5.8
Mercer Shares
A
A
IE
11,106
2,399
12.6
13,505
...
--------------
Column X is inte8.5rest.co.nz definition, column Y is Sorted's definition, column Z is Morningstar's definition
A = Aggressive, AE = Australasian Equities, G

 = Growth

, 

IE = International Equities, P = Property, MI = Miscellaneous. 

Booster was formerly Grosvenor and QuayStreet was formerly Craigs Investment Partners
Some readers will be interested to note that there are aggressive funds returning quite low returns. Their investment strategy clearly hasn't worked - so far at least. There are even some returning less than default or conservative funds.
And here is where your contributions will be allocated, by fund.
---
For explanations about how we calculate our 'regular savings returns' and how we classify funds, see here and here.
The right fund type for you will depend on your tolerance for risk and importantly on your life stage. You should move only with appropriate advice and for a substantial reason.
* None of the calculations in this paragraph are in the tables below, but the data in the tables was used to set the passive earnings benchmark. And by the way, the fund with the fastest growth in 2017 was the ANZ OneAnswer International Share fund. It was the one-year stand-out performer even though it is only #3 lifetime, and third equal over the past three years. Still, be sceptical of single year results. The fund managers will shout their achievement but what matters most is long-term results - or more accurately, consistent long term results.