Diversification is key to investing, but we can only invest our KiwiSaver with one scheme. Jenée Tibshraeny explores whether the system is due for a tweak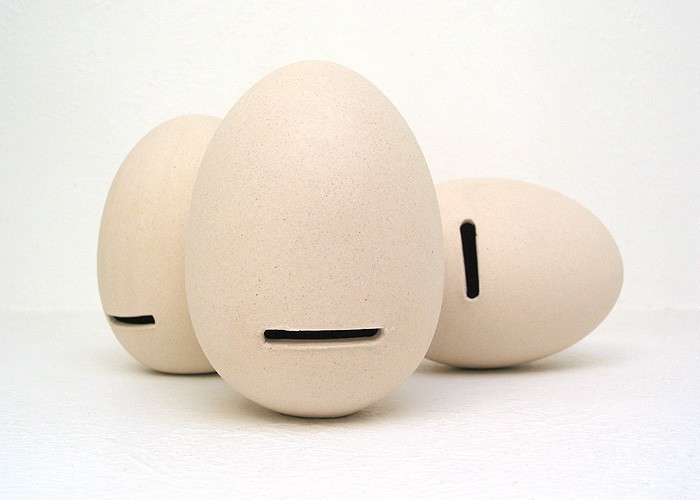 As the sizes of our KiwiSaver balances grow and new schemes enter the market, should the rules be changed so that we can split our investments between schemes?
Currently, we can divvy up our investments between funds as long as they remain with the same scheme - so put half with Scheme X's growth fund and half with Scheme X's conservative fund, for example.
This gives us some diversification.
But should those of us who want to diversify more, or simply take greater control of our money, be given the opportunity to do so?
Conceived 11 years ago, is the KiwiSaver scheme mature enough to handle a tweak?  
No - is the simple answer interest.co.nz received from the Commission for Financial Capability, the Inland Revenue (IRD) and the four KiwiSaver schemes it floated the idea with.
The reality is that it's a struggle for most New Zealanders to even contribute towards KiwiSaver, consider their risk profile and move out of a default fund, let alone think about splitting their funds between schemes.
Do we need more opportunities to diversify?
Accepting the consensus that implementing a change is premature (at the very least), it is still worth asking the question: when the time is right, would investors really benefit from being able to split their investments?
Yes - but not always, says Mike Taylor, the co-founder of a new low-cost actively managed scheme, JUNO KiwiSaver.
Because most KiwiSaver funds are already diversified across asset classes (ie cash, bonds, shares) and largely within asset classes (ie funds that track the market), he says being with a different scheme doesn't necessarily mean you're achieving genuine diversification.
For example, the difference between an ANZ balanced fund and ASB balanced fund is going to be minimal over time, he says. 
Yet Taylor believes you could achieve real diversification investing in funds with different investment strategies - actively versus passively managed funds for example. This is where you might see some differences.
He still comes back to the more pressing issue of getting people engaged in KiwiSaver, as does Simplicity's head of communication, Amanda Morrall.
She likens an uneducated person investing in both actively and passively managed funds for the sake of diversification to someone buying a range of ice-cream flavours hoping one's going to taste better than the other.
Both Taylor and Simplicity accept they might attract more members if people could dip their toes in their relatively unique offerings, before diving in head first.
While Taylor would of course prefer investors made the complete switch, he recognises that giving them the opportunity to ease in gives new providers a better chance at cracking "a market that's almost an oligopoly" controlled by the big banks.
Speaking of which, ANZ's general manager of wealth products Ana-Marie Lockyer does not support a move to enable members to split their investments between schemes.
She says most schemes already offer a broad range of funds across the risk spectrum with diversified portfolios.
Is the cost of complexity worth it?
Cost is a big issue for Lockyer, as it is with the others interest.co.nz spoke to.
The IRD, which collects members' KiwiSaver contributions from their employers before passing them on to their schemes, says it would have to redesign parts of its system.
It notes employers might incur costs keeping up to date with how members want to distribute their contributions.
Lockyer points out having multiple KiwiSaver accounts might also see members pay multiple fixed administration fees to their various schemes.
"The benefit of KiwiSaver is that there is only one KiwiSaver account per individual and this provides the basis for an effective and efficient superannuation system," she says.
"Other countries, including Australia, who have previously allowed members to have multiple accounts across providers, are now looking to follow New Zealand's 'best practice' superannuation system."
The Commission for Financial Capability, in its 2016 Review of Retirement Income Policies, picked up on this point, saying Australia's multiple scheme system has seen people struggle to keep track of their funds, contributing to a large number of "lost accounts".
According to the Australian Prudential Regulation Authority, 40% of Australians with superannuation accounts have more than one account.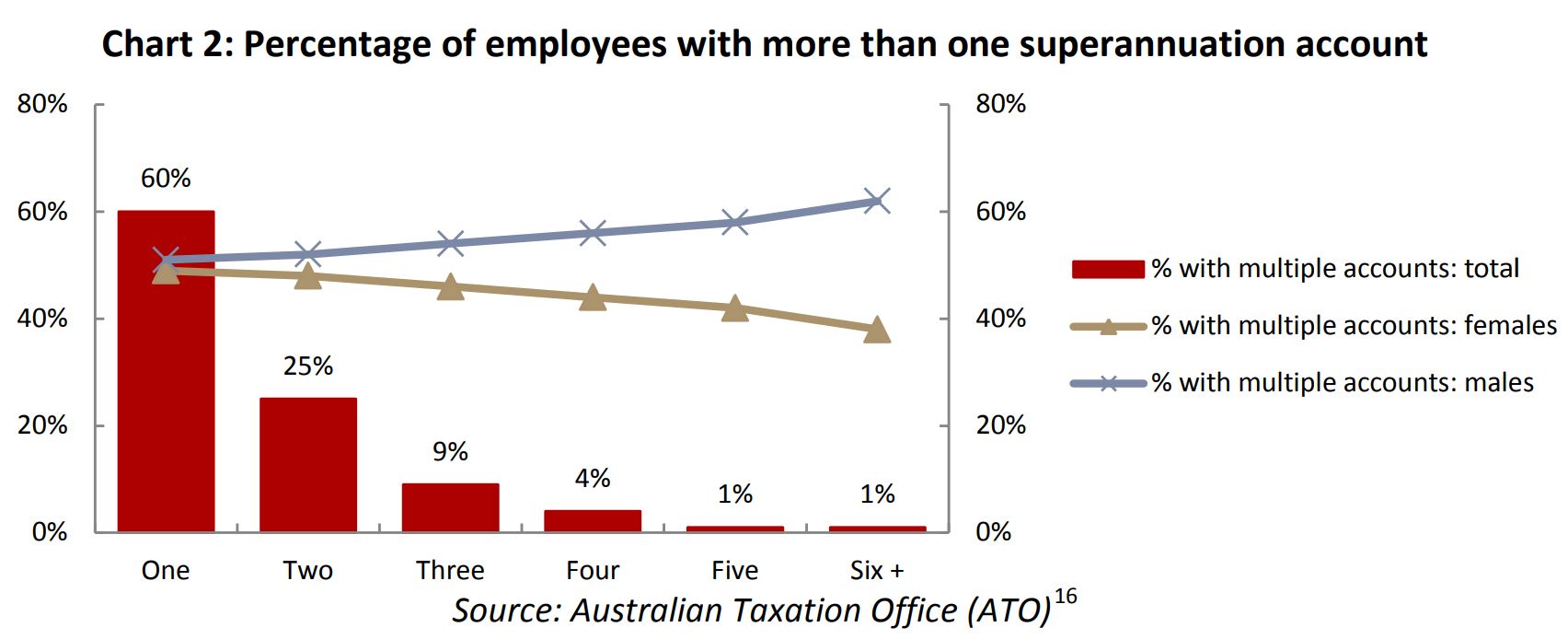 However the portion of people with more than one account has also declined slightly over time.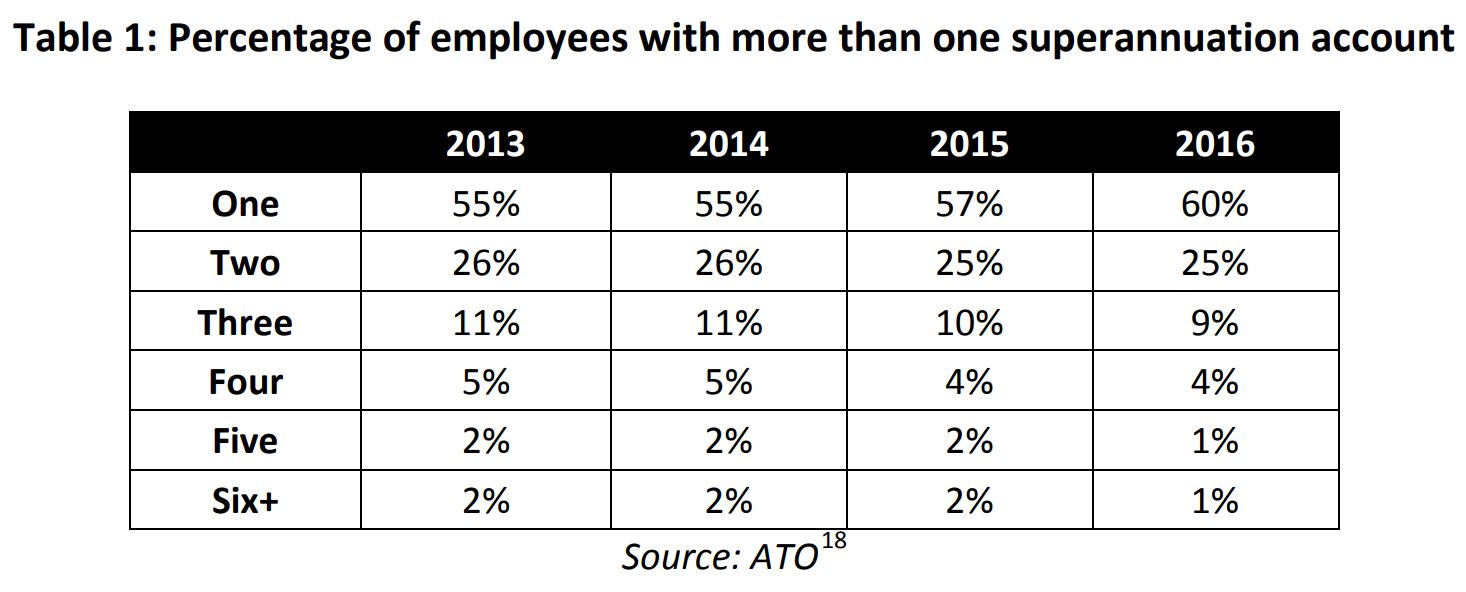 All in all, the Commission back in 2016 concluded: "At this point in the growth of KiwiSaver, the Commission does not view membership of multiple schemes as a priority.
"KiwiSaver providers are innovating and providing greater variety and flexibility in fund allocations and options to invest in other providers' funds."
What about the opportunities we already have to diversify?
This variety brings us to AMP and Aon, which enable their KiwiSaver members to invest in other providers' funds through their schemes.
AMP members can invest in up to seven of the AMP, ANZ, ASB, Mercer or Nikko Asset Management funds it offers through its scheme for example. While Aon members can invest in up to four ANZ, Nikko Asset Management, Milford Assest Management and Russell Investment Management funds.
The way it works is that the IRD effectively passes your contributions on to AMP or Aon, which then distribute them between the different funds you've selected.  
AMP NZ managing director Blair Vernon says, "The beauty of that is you've got one KiwiSaver number, you've got one provider who produces your statement and everything else, but you've got a whole range of product choice underneath it."
He says 15% of AMP's KiwiSaver scheme members who have made an active fund choice (ie who aren't in AMP's default of Lifesteps funds), have selected a non-AMP managed fund.
The catch with this arrangement is the cost.
For example, those who have invested directly in ANZ's KiwiSaver Growth Fund are paying 1.10% p.a. in fees, while those who have invested in this same fund via AMP, are paying 1.32%, according to interest.co.nz's KiwiSaver data.
Vernon admits splitting your KiwiSaver between providers only really makes sense if you have a more substantial balance and you take particular interest in the underlying fund managers.
He says it's a matter of the KiwiSaver system striking the right balance between "flexibility, efficiency and effectiveness."
*This article was first published in our email for paying subscribers. See here for more details and how to subscribe.