FMA plans more work on KiwiSaver fees, says eye will be on the conduct of default providers ahead of the next round of default appointments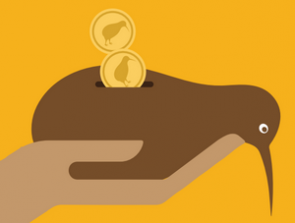 The Financial Markets Authority (FMA) will be undertaking more work on KiwiSaver fees this year.
The FMA made this point in an article written by its director of regulation Liam Mason published in KPMG's annual Financial Institutions Performance Survey.
"KiwiSaver providers collected [annual] fees of $415 million from KiwiSaver members who have actively chosen a scheme. This amount will only compound as the balances grow," Mason says.
"The FMA will be carrying out further work on fees in the market in the year ahead. Default fund members paid out $32.4 million in fees. In terms of member engagement and capability, of the nine default providers, the majority stepped up to support their members so that they could make an active choice about their investment fund, but a few providers have not. The FMA will continue to focus on this issue."
In the year to March 2018, total KiwiSaver fees paid to fund managers reached almost $448 million.
There are currently nine KiwiSaver default providers whose seven year term runs until 2021. They are; AMP Services (NZ) Limited, ANZ New Zealand Investments Limited, ASB Group Investments Limited, BNZ Investment Services Limited, BT Funds Management (NZ) Limited (Westpac), Fisher Managed Funds Limited, Booster Investment Management Limited, Kiwi Wealth Limited, and Mercer (N.Z.) Limited.
Mason notes the Government has indicated the conduct of default providers and their engagement with members will be considered as part of the tendering and review process for the next round of default appointments due to get underway later in 2019.
If someone doesn't choose a KiwiSaver scheme themself, and their employer doesn't have a chosen scheme, the Inland Revenue Department will allocate them to one of the government-appointed default providers. These default funds retain a conservative investment approach including a 15% to 25% allocation to growth assets.
*This article was first published in our email for paying subscribers early on Wednesday morning. See here for more details and how to subscribe.