The New Zealand Transport Agency says it's still working out the funding for a number of key Auckland transport projects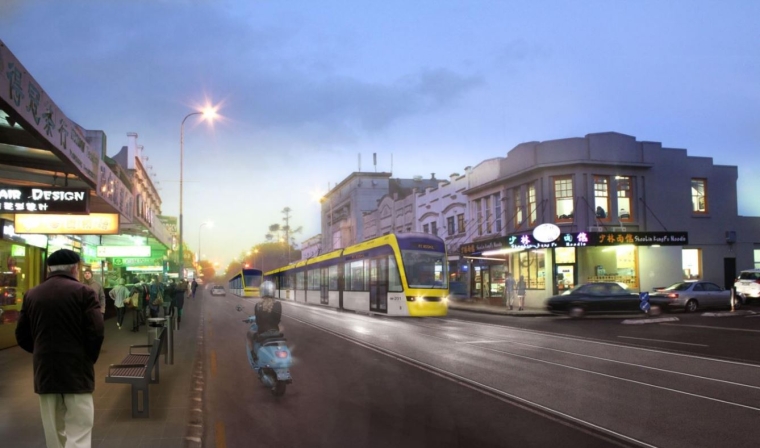 A meeting between the New Zealand Transport Agency (NZTA) and the Auckland Council to talk about the funding for a number of major transport projects was cancelled on Monday because the government agency wasn't ready to talk numbers.
This month the agency has been meeting with local authorities around the country to discuss the remaining funding within the 2018-21 National Land Transport Programme (NLTP).
The NZTA was expected to provide the Auckland Council with information about which projects did and didn't have approved funding and which projects were not expected to be funded over the next three years.
When Transport Minister Phil Twyford first announced the revised Auckland Transport Alignment Project (ATAP) in April last year, he said this would see $28 billion invested in the city's transport system over the next decade.
Under the proposal the Government would contribute $18 billion through the National Land Transport Fund ($16.3 billion), City Rail Link ($1.4 billion) and Crown Infrastructure Partners ($0.36 billion). While the Auckland Council would contribute $10 billion in funding through rates, development contributions and borrowing ($8.45 billion), plus the Regional Fuel Tax ($1.5 billion). Auckland was expecting to receive 38% of the NZTA administered National Land Transport Fund over the next decade. But it now appears NZTA's finances are tighter than expected.
In a statement released on Monday by NZTA director of regional relationships Steve Mutton says it hasn't yet finalised the funding details for a number of projects.
"A meeting scheduled today with Auckland Council and Auckland Transport has been postponed to ensure that we have finalised the funding information available," NZTA director of regional relationships Steve Mutton says. "NZTA is working with Auckland Transport and the Ministry of Transport on these funding details."
According to Mutton the four category classes affected in Auckland include public transport, walking and cycling, local road improvements and regional improvements.   
"All four activity classes are facing significant funding pressures. There is now limited funding remaining to commit to new projects, and the priority for this will be projects that deliver the highest safety outcomes, in alignment with the Government Policy Statement (GPS). Any increase in available funding will come from the reallocation of funds for approved projects that don't proceed."
"The prioritisation also only applies to council-led projects that are included in the NLTP and require NZTA funding. It does not apply to regional projects in those activity classes where funding is already committed or to NZTA-funded state highway projects."
He says the agency received an unprecedented number of funding requests from around the country and making funding decisions "more challenging than ever".
"We are also managing some of the highest ever carryover of projects from the previous NLTP and substantial increases in construction costs for projects already contracted and underway."
According to Auckland Deputy Mayor Bill Cashmore, he has been told there are plans by the Government agency to look for savings in the ATAP budget over the next three years. But he remains in the dark over which projects won't get funding. 
Projects currently with committed funding under ATAP include the City Rail Link, the Puhoi-Warkworth motorway, additional electric trains, Manukau-Papakura motorway widening, Northern Corridor Improvements (NCI) and the Northern Busway extension to Albany. While new projects include the Auckland light rail project, Panmure to Botany Eastern Busway, Airport-Puhinui state highway upgrade, a revised East-West Link, electrifying the rail network to Pukekohe, the Penlink toll road, Albany-Silverdale bus improvements and enhanced walking and cycle ways.
A spokesperson for NZTA says there hasn't been a date set for a rescheduled meeting.