Auckland Council confident of keeping debt under $9 billion at year's end as staff numbers grow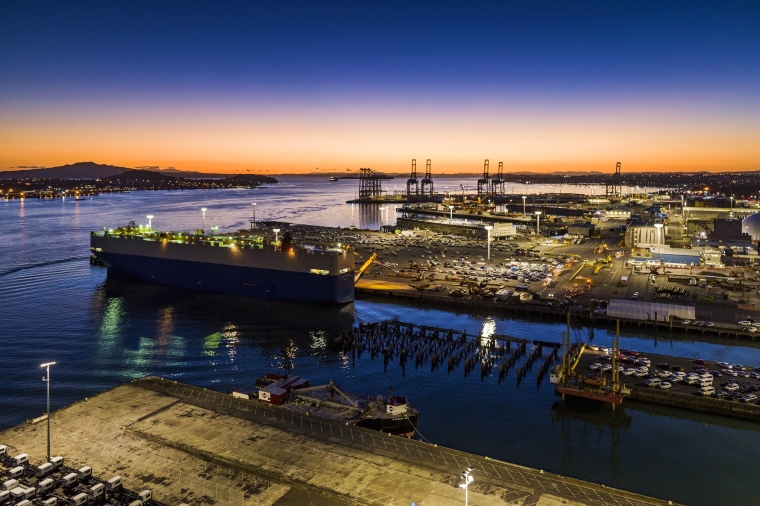 The latest quarterly update of Auckland Council's finances shows it remains on track to meet its debt target for the year.
But the return on its investments are mixed and staff costs are a continuing growth area.
Auckland Council Group Performance Overview covers the period from July 1, 2018 to March 31, 2019 and is designed to keep the council up to date on the financial and non-financial performance of the council group and its council controlled organisations as measured against it's 10-year Long Term Plan.
In the nine month period the council group's net debt increased by $201 million to $8.4 billion. But it says it is still on track to come under the year-end debt target of $9 billion for the 2019 calendar year.
"This level of debt equates to a debt-to-revenue ratio of 243%, below the year-end forecast of 254% and the 265% internal limit. This also represents a net debt to total assets ratio of 16.1%.
"Gross debt is forecast to increase over the remainder of the financial year with the majority of financing to be sourced from the Local Government Funding Agency and possibly through a further Green Bond issue."
There has been $1.3 billion in capital investment over the nine month period, with 85% of it funded through operating cash-flows, grants and other sources and the remaining 15% financed via debt.
"This is a $213 million increase compared to the same period last year, delivering 85% of the budget for this period."
The financial update says Auckland Council's credit rating remains stable at AA from Standards and Poor's and Aa2 from Moody's.
But despite the council's performance in terms of reining in its debt, there are other pressures noted in the Auckland Council Group Performance Overview which states:
"Auckland is growing with pressure on transport, water, environment, and community infrastructure."
Major projects noted in the report include the $100 million contract with Fulton Hogan for part of the Auckland Manukau Eastern Transport Initiative (AMETI) Eastern Busway between Panmure and Pakuranga and the infrastructure for the America's Cup which is expected to cost $98.4 million.
And the construction industry is also highlighted as a potential risk to the council's spending plans.
"The risk of rising construction costs and potential market capacity constraints remain and could create further issues for the council's ambitious capital programme. Council staff will continue to monitor these trends and manage capital projects accordingly."
The report also shows mixed results from the council's investments. Auckland Council has 100% ownership of the Ports of Auckland and a 22% ownership of Auckland International Airport Limited.
"Ports of Auckland is in the midst of a major investment programme to increase capacity, efficiency and returns. This includes container terminal automation, construction of a car handling facility and capital investment at its Waikato Freight Hub. This investment has resulted in an increase in debt from $368.0 million to $479.7 million.
"Container volumes fell due to a combination of reduced terminal capacity during the automation works and the loss of a major contract. Car volumes declined due to lower car sales and the impact of new biosecurity measures."
It says such factors are likely to have an adverse impact on the Ports of Auckland's net profit after tax for 2018/2019. But it says the capital investment by the Ports of Auckland will lead to added capacity and the outlook is projected to improve in 2021/22.
But the Auckland Council's $2.2 billion worth of shares in Auckland International Airport (AIAL) are showing stronger returns.
"Over the nine-month period, AIAL share price has increased from $6.78 per share to $8.14 per share. Annualised cash dividend yield as at 31 March 2019 was at 2.66% ($58.6m)."
The report shows Auckland Council Group's staffing levels have also grown, with an increase of 448, or 4.4%, in full time equivalent (FTE)  staff since June 30. This has seen the total number of FTEs increase to 10,706 on March 31 this year from 10,258 on June 30 last year.
"Notable increases were in Auckland Council's Regulatory, Community, Infrastructure & environmental services directorates. The increase was primarily related to the increased activity in consenting and regulatory engineering, asset and maintenance of community assets and Natural Environment and Water Quality targeted rate work programmes. Auckland Transport FTEs have decreased primarily due to tight FTE control as Auckland Transport realigns its capabilities to deliver on their transport programme.
"Panuku's FTEs have increased mainly due to new project management roles to work on priority Transform and Unlock projects. Ports of Auckland FTEs have seen increases in its cybersecurity and IT areas along with a smaller increase in operations staffing numbers mainly as a result of the automation project, but also to support the company's strategy of improving efficiency through better use of data."