Wellington City Council declares a climate emergency and signs off blueprint to become carbon neutral by 2050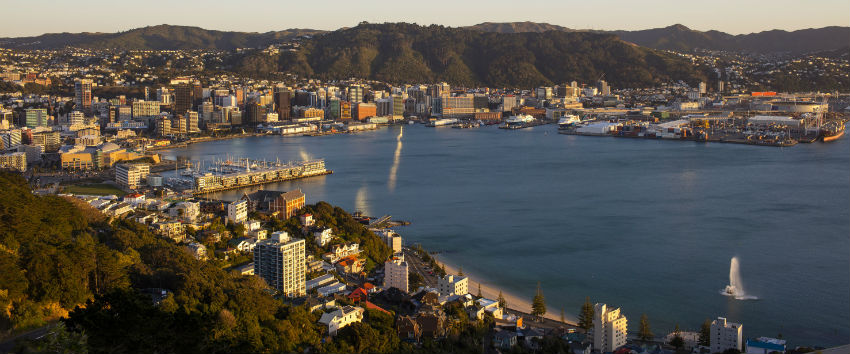 Wellington City Council is the latest major city in the country to declare a climate change emergency.
The capital has joined a growing list of cities, towns and regions to do so. Environment Canterbury declared a climate emergency on May 16, along with the Nelson City Council (NCC).
The Christchurch City Council and Kapiti Coast District Council then followed suit on May 23 and May 24 respectively, before Auckland Council joined the list last week. 
Wellington City Council Mayor Justin Lester says the council's goal is to make sure that it considers climate change whenever it makes decisions.
"The aim is that Council will incorporate climate change considerations into everything it does. We have a big programme of work for infrastructure and capital projects over the next 10 years and over the last few years have been factoring in climate change. The declaration helps us emphasise how important this is."
Like Auckland, the Wellington Council's declaration is in no way legally binding and doesn't include emissions targets. But Lester says the council's Te Atakura – First to Zero plan does include a goal of achieving zero net carbon emissions in Wellington by 2050.
He says even though it's an ambitious target, there are a lot of people in the city who want to see it happen before then. And despite the fact some critics have said such declarations are merely token gestures - he's not buying it.
"Cities around the country and world are declaring climate emergencies and they are doing so for a reason. We are looking at a longer term battle against climate change and we know we have to have it at the forefront of our minds for decades to come."
Councillor Iona Pannett says it is a response to the thousands of Wellingtonians who have called for action on climate change.
"There are many positive solutions to the problem of climate change which will have multiple benefits for the city. It's about us making greener, low-carbon options easy for people to use, such as better options for recycling and composting and transport, such as walking, cycling and mass transit and transport; planning for denser living and building strong, resilient buildings."
She says the council will also look at investing in a fund to protect infrastructure from sea level rise, planting more trees to absorb increased rainfall and adopt better policies to buy more green goods such as electric vehicles. 
Auckland Council voted last week to declare a non-binding climate change emergency in the City of Sails. Council Environment and Community Committee chairwoman Penny Hulse supported the decision which she describes as an important first step.
"Critics will say it's just a gesture, it is a gesture, but it starts the conversation," Hulse says.
She says the Auckland Council has already done a lot of work on climate change and has now released its own Draft Auckland Climate Action Framework which will go out for public consultation next month.
Hulse says it's the first step towards creating a final plan which she expects to come back to the council early next year for sign-off. As part of the Auckland Council decision councillors also agreed to include climate change impact statements in all committee reports.
She says as the council moves forward it will have to make some serious decisions on the impact of climate change and how it funds it.
But the council did note that the climate change emergency doesn't legal definition of an "emergency" under the Civil Defence and Emergency Management Act 2002.
Minister for Climate Change James defended the recent declarations in a statement last week after Auckland Council decision and said together with the rest of the world, New Zealand faces unprecedented challenges from the effects of a changing climate.
"In Aotearoa New Zealand, it may be punctuated by more severe flooding and drought, coastal erosion and storm surges than we have ever seen before. These hazards will impact whole communities, severely strain critical public infrastructure and result in unprecedented social, ecological and economic losses.
"When these crises occur – whether it's flooding in Whanganui, fires in Tasman, coastal washout in Greymouth, storm damage in Coromandel, droughts in Northland – we declare an emergency and we marshal the resources to respond. It is not alarmism to suggest that climate change is itself an emergency – it is the causal force driving up the frequency and severity of each of these other crises. We ought to call it what it is."
He said declaring a climate emergency recognises both the scale and the urgency of the situation we face.
"It sends a message to the officials of those councils that the elected political leadership treats climate change as a priority of the highest degree and that responding should also be of the highest priority to those officials, no matter which department or agency they work for."
A Local Government New Zealand (LGNZ) report released in January said up to $14 billion of local government infrastructure was at risk due to rising sea levels. The report called on central government to urgently develop policies to help minimise the impact of climate change on New Zealand communities.