Auckland Transport report highlights ongoing risks associated with NZTA funding delays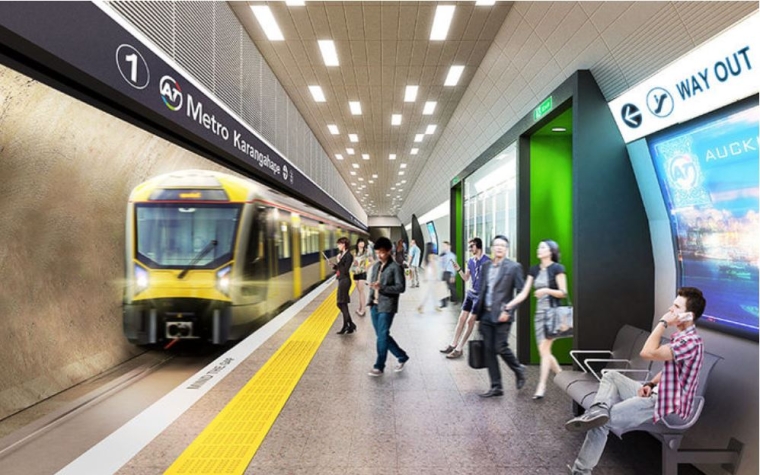 Auckland Transport (AT) says the lack of certainty it has over NZ Transport Agency (NZTA) funding is a key risk and challenge to major projects in the region.
The issue has been highlighted in AT's latest Statement of Intent 2019/2020- 2021/2022 which states:
"The environment in which Auckland Transport operates is becoming increasingly complex, and Auckland Transport expects to face a number of challenges over the next three years. While Auckland Transport is only one year into the Regional Land Transport Plan (RLTP) programme, the challenges of changing priorities and demand for additional funding are already emerging."
It says over the next three years it will have a limited ability to accommodate cost increases, new projects and to reallocate programmes.
"Auckland Transport continues to make every effort to secure NZ Transport Agency and central government funding to support its activities. Auckland Transport has been working with the NZTA to secure enhanced funding assistance rates for a number of RLTP projects. However, this continues to be an area of significant challenge and risk. Achieving the funding assumptions underpinning the RLTP is essential if projects and programmes are to be delivered as planned.
"This continues to be a key risk, and Auckland Transport and Council will need to work closely together to manage it."
The AT funding conundrum centres on the money it receives from the NZTA administered National Land Transport Fund (NLTF). The NLTF provides funding for transport projects around the country and is made up of money collected from road user charges, fuel tax, vehicle and driver registration, licensing, state highway property disposal and leasing and road tolling. 
A meeting between the NZTA, Auckland Council and AT to talk about NLTF funding was cancelled on June 10 because the agency wasn't ready to discuss the numbers involved. Prior to the cancelled meeting NZTA director of regional relationships Steve Mutton admitted local authorities around the country had concerns.
"We know there has been a period of uncertainty over funding and that our investment partners have been wanting to hear from us to give them certainty about what local projects they can be delivering. We have heard and acknowledge councils concerns regarding local project funding."
But he said the NZTA had received an overwhelming number of requests for funding from the NLTF and it couldn't fund everything.
Mayor Phil Goff has been vocal in his criticism of the agency and says Auckland can't afford to wait around for the NZTA to make funding decisions and the city needs to see more action from the Government organisation.
"I've said to the minister, the CEO and the previous chair of NZTA we've created Auckland Transport Alignment Project (ATAP) and, while they've got a problem with the National Land Transport Fund (NLTF), they need to come to the table."
Under the revised ATAP announced by Transport Minister Phil Twyford in April last year Auckland would see $28 billion invested in the city's transport system over the next decade. The Government would contribute $18 billion towards the costs, including $16.3 billion from the NLTF. Auckland was expecting to receive 38% of the NZTA administered National Land Transport Fund over the next decade.
Projects currently with committed funding under ATAP include the City Rail Link, the Puhoi-Warkworth motorway, additional electric trains, Manukau-Papakura motorway widening, Northern Corridor Improvements (NCI) and the Northern Busway extension to Albany. While new projects include the Auckland light rail project, Panmure to Botany Eastern Busway, Airport-Puhinui state highway upgrade, a revised East-West Link, electrifying the rail network to Pukekohe, the Penlink toll road, Albany-Silverdale bus improvements and enhanced walking and cycle ways.
In a statement last week Transport Minister Phil Twyford said he remained committed to the $28 billion ATAP proposal.
"I've asked NZTA and the Ministry of Transport to work with Auckland Transport to make sure ATAP is rolled out and any issues are dealt with."