NZTA's transport funding malaise raises the concerns of Auckland Mayor Phil Goff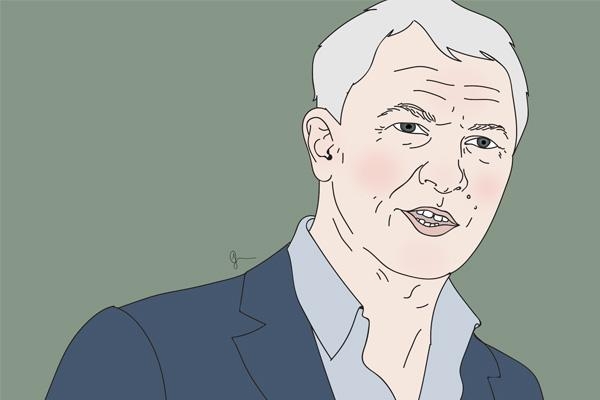 Mayor Phil Goff says Auckland can't afford to wait around for the NZ Transport Agency (NZTA) to make funding decisions and the city needs to see more action from the Government organisation.
A meeting between the NZTA and the Auckland Council and Auckland Transport (AT) to talk about the funding for a number of major transport projects was cancelled last Monday because the government agency wasn't ready to talk numbers. 
Goff says while he can sympathise with the agency and what it has gone through since last year, with the resignation of its CEO, chairman and a number of its board members, the Super City needs funding certainty for the transport projects it has now.
"I've said to the minister, the CEO and the previous chair of NZTA we've created Auckland Transport Alignment Project (ATAP) and, while they've got a problem with the National Land Transport Fund (NLTF), they need to come to the table."
When Transport Minister Phil Twyford announced the revised ATAP in April last year, he said this would see $28 billion invested in the city's transport system over the next decade.
Under the proposal the Government would contribute $18 billion through the National Land Transport Fund ($16.3 billion), City Rail Link ($1.4 billion) and Crown Infrastructure Partners ($0.36 billion). While the Auckland Council would contribute $10 billion in funding through rates, development contributions and borrowing ($8.45 billion), plus the Regional Fuel Tax ($1.5 billion). Auckland was expecting to receive 38% of the NZTA administered National Land Transport Fund over the next decade. But it now appears NZTA's finances are tighter than expected.
"I know they are under pressure because the National Land Transport Fund (NLTF) has been oversubscribed," Goff says.
The NLTF is administered by the NZTA and provides funding for transport projects around the country and is made up of money collected from road user charges, fuel tax, vehicle and driver registration, licensing, state highway property disposal and leasing and road tolling. But Goff says the level of funding Auckland needs means the city can't afford to wait.
"While we are getting a proportionate share of the funding, it isn't keeping up with the level of funding required."
Goff says the growing use of public transport in the City of Sails has been great.
"We're making some progress, but sometimes it feels like we're running just to stand still."
According to NZTA director of regional relationships Steve Mutton the four category classes affected by the funding review in Auckland include public transport, walking and cycling, local road improvements and regional improvements.
"All four activity classes are facing significant funding pressures," Mutton says.
He says there is now limited finance remaining to commit to new projects.
"Any increase in available funding will come from the reallocation of funds for approved projects that don't proceed."
Goff says he accepts that the NZTA has been acting in good faith and says last week's appointment of Brian Roche as the agency's new chair was the right move.
But he says it doesn't take away from the fact Auckland needs to address its gridlock faster with better public transport, improvements to the region's roads and more cycle lanes and walkways. Solutions that have already been outlined in the Auckland Transport Alignment Project (ATAP).
This month the agency has been meeting with local authorities around the country to discuss the remaining funding within the 2018-21 National Land Transport Programme (NLTP). The NZTA was expected to provide the Auckland Council with information last week about which projects did and didn't have approved funding and which projects were not expected to be funded over the next three years.
Auckland Deputy Mayor Bill Cashmore has stated that while he's been told there are plans by the Government agency to look for savings in the ATAP budget over the next three years he remains in the dark over which projects won't get funding. 
Projects currently with committed funding under ATAP include the City Rail Link, the Puhoi-Warkworth motorway, additional electric trains, Manukau-Papakura motorway widening, Northern Corridor Improvements (NCI) and the Northern Busway extension to Albany. While new projects include the Auckland light rail project, Panmure to Botany Eastern Busway, Airport-Puhinui state highway upgrade, a revised East-West Link, electrifying the rail network to Pukekohe, the Penlink toll road, Albany-Silverdale bus improvements and enhanced walking and cycle ways.
Transport Minister Phil Twyford says he remains committed to the $28 billion ATAP proposal announced last year.
"I've asked NZTA and the Ministry of Transport to work with Auckland Transport to make sure ATAP is rolled out and any issues are dealt with. We're fixing up the mess former Transport Minister Simon Bridges left us with his $5.9 billion funding shortfall in ATAP that would have seen key projects like Mill Road and Penlink not built," Twyford says. "Our Government is committed to delivering ATAP to get Auckland moving."
NZTA chief executive Fergus Gammie resigned in December last year after a scandal over the agency's poor management of licence and WoF issuers. Following Gammie's resignation the then chairman Michael Stiassny said he expected more resignations to follow and they did with board members Adrienne Young-Cooper, Chris Ellis and deputy chairwoman Fran Wilde all stepping down. And Stiassny himself joined the list, resigning in April saying he had done his job refocusing the agency to look at public safety. Stiassny had overseen a major shake-up of the agency after mounting criticism of its role as an enforcement and regulatory agency.
A spokesperson for NZTA says there hasn't been a date set for a rescheduled meeting with Auckland Council and Auckland Transport (AT).