NZTA resignations and restructuring responsible for delays in major public projects in Auckland, according to councillor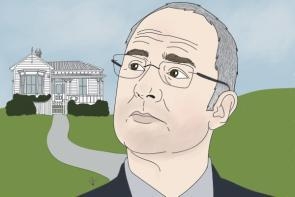 A string of resignations at the New Zealand Transport Agency (NZTA), and ongoing changes at the organisation, are being blamed for delays in a number of major public projects in the region.
Auckland Council Finance and Performance Committee chairman Ross Clow says it's a growing concern for the council.
"We sincerely hope that any internal ructions, or board changes at NZTA don't cause slippages in the delivery of projects that we're working on."
And he says he thinks the upgrade of Puhinui Road, also known as State Highway 20B, is one project that's already been affected.
"That's one of the projects we're waiting on. When is that supposed to start? That was supposed to be a top priority."  
He says the upgrade will help improve the eastern access to the airport and it also ties in with a $58.8 million transport interchange project which has been scheduled to be built at Papatoetoe's Puhinui Road.
The facility, which will be built on land adjoining and over the existing Puhinui Station, will allow people to transfer between public transport services at the new joint bus and train interchange and it will also provide a vital link between the Auckland International Airport and Manukau. It could be up and running by the end of 2020.
But AT spokesman Mark Hannan recently told www.interest.co.nz that while it has earmarked $52 million for the interchange in the Regional Land Transport Plan (RLTP), a transport investment programme it administers with the NZTA and KiwiRail, the NZTA's contribution to the project hadn't yet been confirmed.
NZTA chief executive Fergus Gammie resigned in December last year after a scandal over the agency's poor management of licence and WoF issuers.
Chairman Michael Stiassny said in December that he expected more resignations to follow and they have with board members Adrienne Young-Cooper, Chris Ellis and deputy chairwoman Dame Fran Wilde all stepping down since.
The changes haven't gone unnoticed and in a statement from Local Government New Zealand (LGNZ) President Dave Cull said ongoing corporate restructuring at NZTA, coupled with a subsequent move to pull regional decision-making back to head office has stalled many major projects around the country.
In a statement LGNZ said it was hearing the same message from councils around the country, that the disruption at NZTA was delaying much needed projects and that central government needs to realise the interconnected nature of housing and development with infrastructure. 
"You can't have one side of the equation misfiring without affecting the other," Cull said.
Transport Minister Phil Twyford says he's keen to see the NZTA working with councils to address their concerns in the face of criticism over the agency's slow progress on a number of projects.
"Naturally councils always want to do more in their regions so NZTA always has to make decisions around the selection and scheduling of projects," Twyford says. "However, while there is never enough for all projects to be funded, we are putting more money than ever before into transport over this three year period.
"I've asked NZTA to work on a case by case basis with local councils to clarify these issues. The Government wants to see transport investments made as quick as possible."
NZTA 'committed to progressing transport projects'
In a written statement a spokesperson says NZTA is committed to progressing transport projects and its role is to deliver the priorities set out in the Government Policy Statement on Land Transport (GPS).
"There has been a significant shift in these priorities which now focus on a safer transport network free of death and injury, mode neutrality, sustainability and the environment."
He says councils around the country have submitted a large number of projects to the NZTA to be considered for funding.
"While the GPS provides increased levels of funding, demand is also very high, and funding is not unlimited. The Transport Agency is currently working on the prioritisation of a number of projects and establishing what can be realistically funded under the National Land Transport Programme. There are often complex issues and trade off which need to be considered, which is why this work takes time."
He says the NZTA has written to all councils to clarify the new process and will be providing regular updates and information going forward.